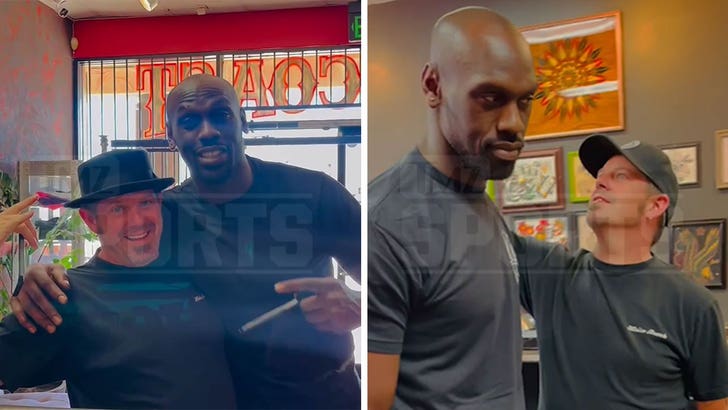 Chandler Jones seems to be handling his messy split with the Raiders well … the former Las Vegas star was spotted at a tattoo parlor this week appearing to be in good spirits while getting his first-ever tat.
TMZ Sports has learned … the 33-year-old pass rusher was at Valerie DiMaggio's West Coast Tattoo Parlor in Vegas on Wednesday — just four days after the Raiders cut him.
Jones, accompanied by a woman who seemed to be his love interest, was seen smiling ear-to-ear throughout his visit … while he worked with artist Bobby Vegas to get some crosses etched on the side of his neck.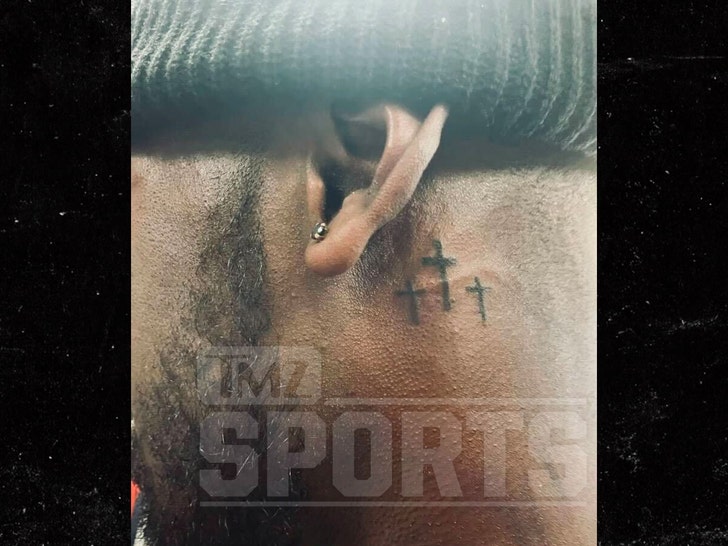 We're told Jones was "super friendly" and "super happy" while he made his way around the shop — a somewhat surprising sight, considering last week he not only broke down in tears while on a live stream, but he was also arrested for allegedly violating a protective order.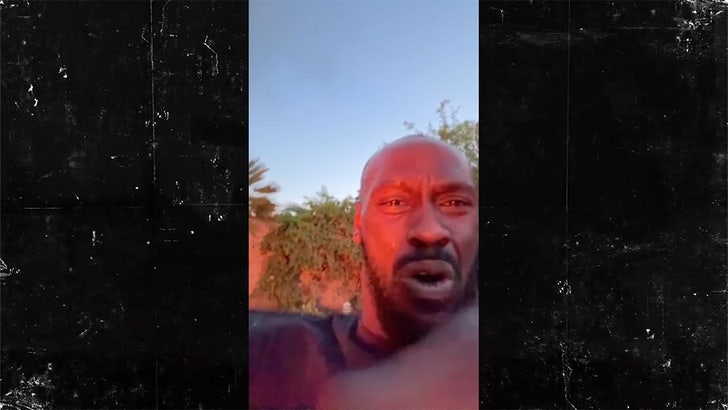 But, according to DiMaggio, Jones was "a real nice guy" the entire time.
DiMaggio says Jones got tattooed for around 30 minutes … and after it was all finished, he was so thrilled with it, he promised to come back to potentially get some matching ink with the woman he was with.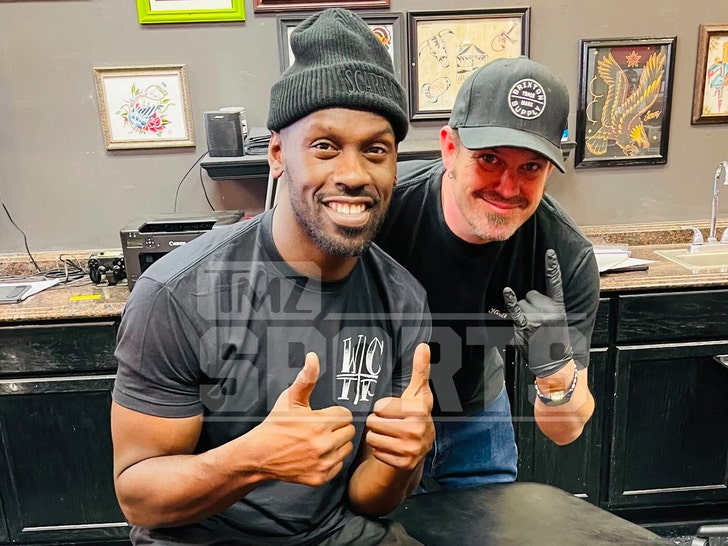 Jones did not mention what's next for him as far as his football career goes … but perhaps a new start somewhere to go along with some fresh ink is on the horizon.
Source: Read Full Article