Celebrities on social media know better than anyone that haters are everywhere. But when rude commenters came after Candace Cameron Bure's family, including her kids, she didn't take the criticism lying down.
Instead, the mother of three fought back against detractors with a strongly worded Facebook response aimed at everyone who made mean comments about her family Christmas photo. For this Full House alum, the implication is clear: she does not have patience for anyone who would speak badly about her kids.
Candace Cameron Bure is no stranger to social media backlash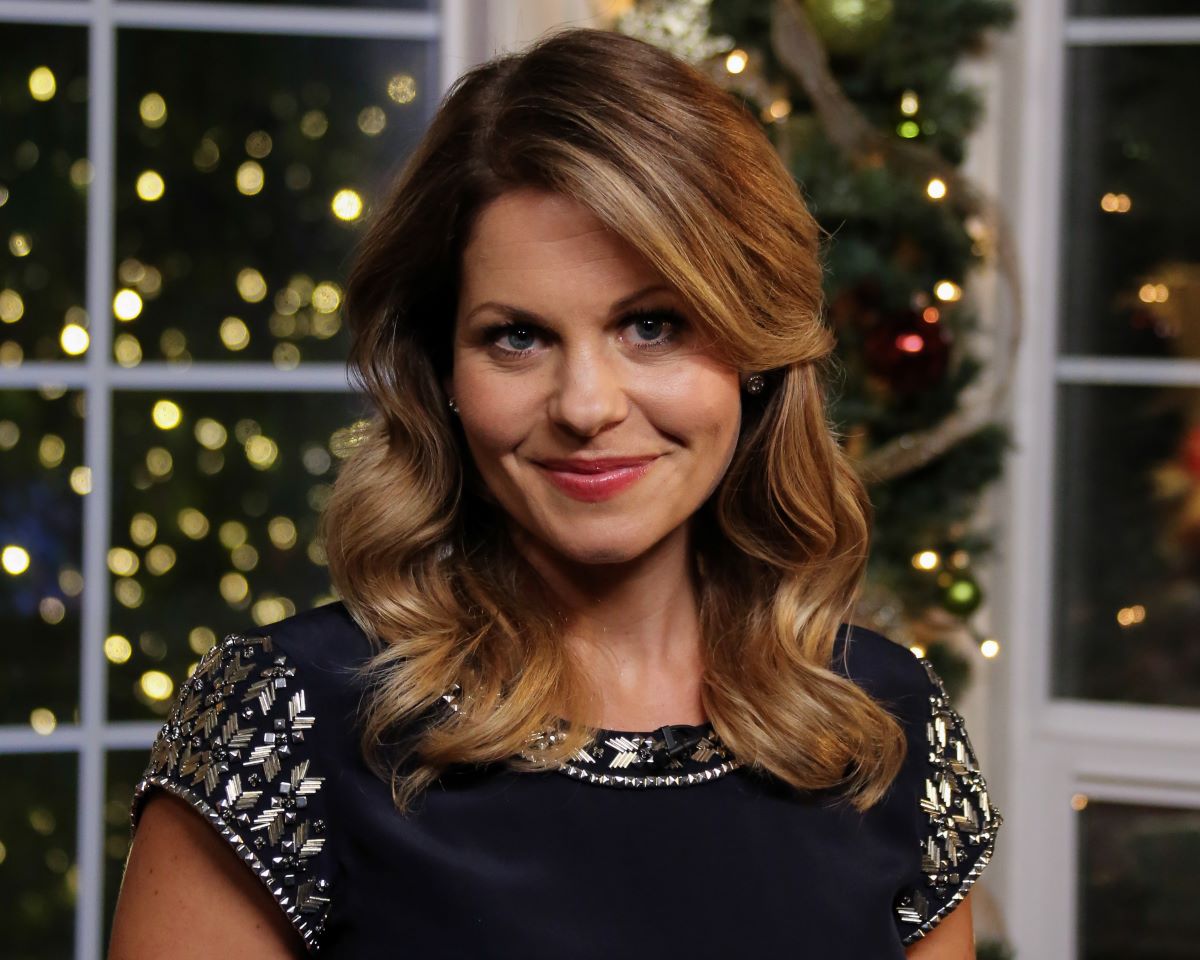 Fans know Bure as a popular, upbeat celebrity who loves spreading positivity. She rose to fame while playing D.J. Tanner on the hit 90s sitcom Full House, and later translated that popularity into a film career. The actor is a frequent fixture on the Hallmark Channel and specializes in romantic comedies.
As an outspoken Christian, Bure has developed a specific following which led to a major social media issue in 2020. After posting a photo of her husband Valeri Bure with his hand on her breast, many of her conservative fans expressed their discomfort with the "racy" image. But the Fuller House star insists there was nothing wrong with the picture.
"[My husband] can touch me any time he wants, and I hope he does," Bure said in defense of the photo. "This is what a healthy, good marriage and relationship is all about."
The 'Full House' star shared a holiday photo to Instagram
https://www.instagram.com/p/CJjuCUTh4LV/
Bure posted a unique snapshot of her whole family, including her husband and three adult kids, posing in an unspecified location. The photo was taken by Melissa Coulier, wife of Bure's former Full House co-star Dave Coulier.
But some of the star's followers started making fun of the poses and said the image looked more like a magazine cover or album instead of a family snapshot.
Uninhibited fans flooded the comments section with their reactions, including saying one of Bure's sons "looks stoned" and that an unsmiling Natasha resembles "a Disney movie evil queen."
Candace Cameron Bure became angry with followers who mocked her Christmas photo
I posted my family Christmas photo and sadly, there were so many unkind comments. Do you think it's funny to criticize…
It's easy to find hate on the internet. However, Bure wasn't willing to just let this one go without comment. She fired back with a lengthy Facebook response letting all the naysayers know exactly how she felt about their reactions.
"Do you think it's funny to criticize someone's children? To make jokes about them? To critique our poses? The direction in which we are looking? Our physical appearance and facial expressions?" she wrote.
"I wished blessings upon everyone as I shared it in the spirit of a happy new year, yet so many of you came back with jokes about our appearance and criticism of what you thought would have been a better photo," Bure continued. "Shame on you. It doesn't matter if you're 10 or 90 years old, rude is rude … If you don't like something, just move on. There are people and real feelings behind every screen."
In conclusion, the Full House star explained her reaction to the comments.
'P.S.," she wrote, "Please don't tell me to ignore the 'haters.' There were plenty of well-meaning people who thought it would be funny to point out things and share their commentary, 'with love.' Umm … that's not love. That's rude."
Source: Read Full Article