Ant Anstead and Christina Haack's 2-year-old son Hudson has reportedly been "bonding" with actor Renée Zellweger amid the former couple's custody battle. The toddler has the sweetest nickname for Anstead's girlfriend. Here's how Zellweger has been connecting with Hudson, his nickname for the famous actor, and what she has said in the past about having children of her own.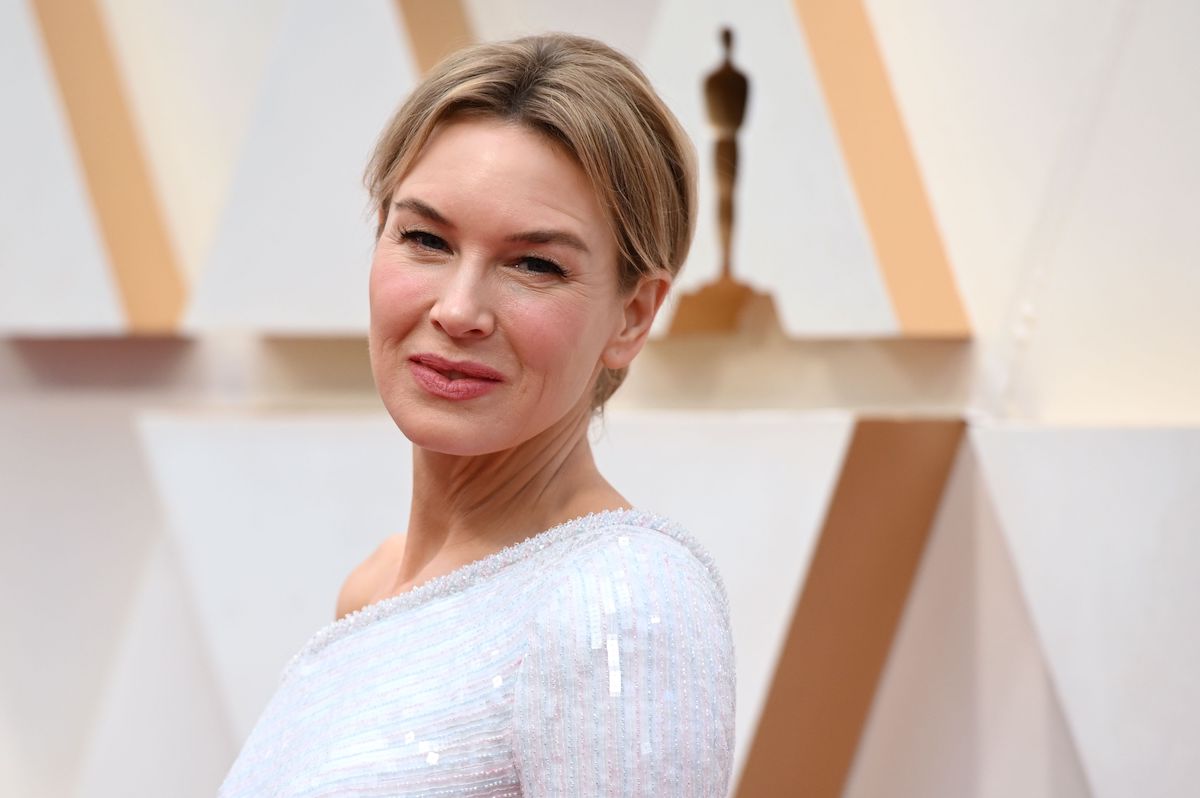 Renée Zellweger is reportedly 'bonding' with Ant Anstead and Christina Haack's son Hudson amid their custody battle
In April, Ant Anstead filed for full custody of his 2-year-old son with Christina Haack, less than one year after the former couple's divorce was finalized. He accused the HGTV star of endangering Hudson and putting him at medical risk. Anstead's emergency order for full custody was denied, and a hearing has been set for June 28.
Amid Anstead and Haack's custody battle, the English TV presenter's new partner, Renée Zellweger, has reportedly been "bonding" with the toddler.
On May 4, an insider told US Weekly that the Bridget Jones's Diary star is "doting and caring" with Anstead's children (besides Hudson, Anstead has two other children from a previous marriage).
"Renée gets on so great with Hudson," the inside source said. "She's really bonded with him, and Ant loves how doting and caring she is with his kids when they're all together."
The insider added that Zellweger and Anstead are "uncomplicated" and "down to earth," despite all the attention surrounding their family and relationship.
"They're deliberately uncomplicated in that way – no airs or graces and totally down to earth," said the source. "Renée loves taking trips to the park and long walks on the beach, and they'll watch plenty of TV together and play house. It's all very positive and calm whenever they're together with Hudson."
Ant Anstead and Christina Haack's son has the cutest nickname for Renée Zellweger
Renée Zellweger was connecting with Hudson even before Ant Anstead and Christina Haack's custody battle.
In January, the actor was spotted at a park playing with the 2-year-old. Anstead did not appear in the paparazzi photos, seemingly giving Zellweger and Hudson some time alone together.
It looks like the toddler has even given the actor an affectionate nickname. While the Judy star does not have an Instagram account, she occasionally appears on Anstead's page. The English TV presenter posted an Instagram video on March 10 that appeared to be filmed by Zellweger. The clip showed Anstead and Hudson playing on a beach. At one point, the toddler ran toward the camera, excitedly saying, "Hey Nay Nay! Nay Nay!"
Anstead's April 30 Instagram post further suggests that "Nay Nay" is Hudson's nickname for Zellweger. Although only Anstead and his two sons appear in the pictures, Zellweger must have been present (and likely took the photos), because he captioned them, "What a really special birthday week that started at Disney and ended in Maui!! Specials moments with brothers, sons and NayNay 🥰❤️"
The 'Chicago' star said she 'never really thought' about having children
While Renée Zellweger has bonded with Ant Anstead's son Hudson, the actor has said in the past that she "never really thought" about having children of her own.
In an August 2016 interview with Extra, Zellweger was asked if she wanted to have a baby. "I've never really thought like that about anything in my life, really. I've always been kind of open to whatever," she responded. "Maybe curious … about to see what's next. I've never been deliberate about what would make me happy in my life."
And according to People, Zellweger previously said, "Motherhood has never been an ambition. I don't think like that."
"I never have expectations like, 'When I'm 19 I'm going to do this, and by the time I've hit 25 I'm going to do that,'" she explained. "I just take things as they come, each day at a time, and if things happen, all well and good."
Zellweger added, "I just want to be independent and be able to take care of myself. Anything else is just gravy."
Source: Read Full Article