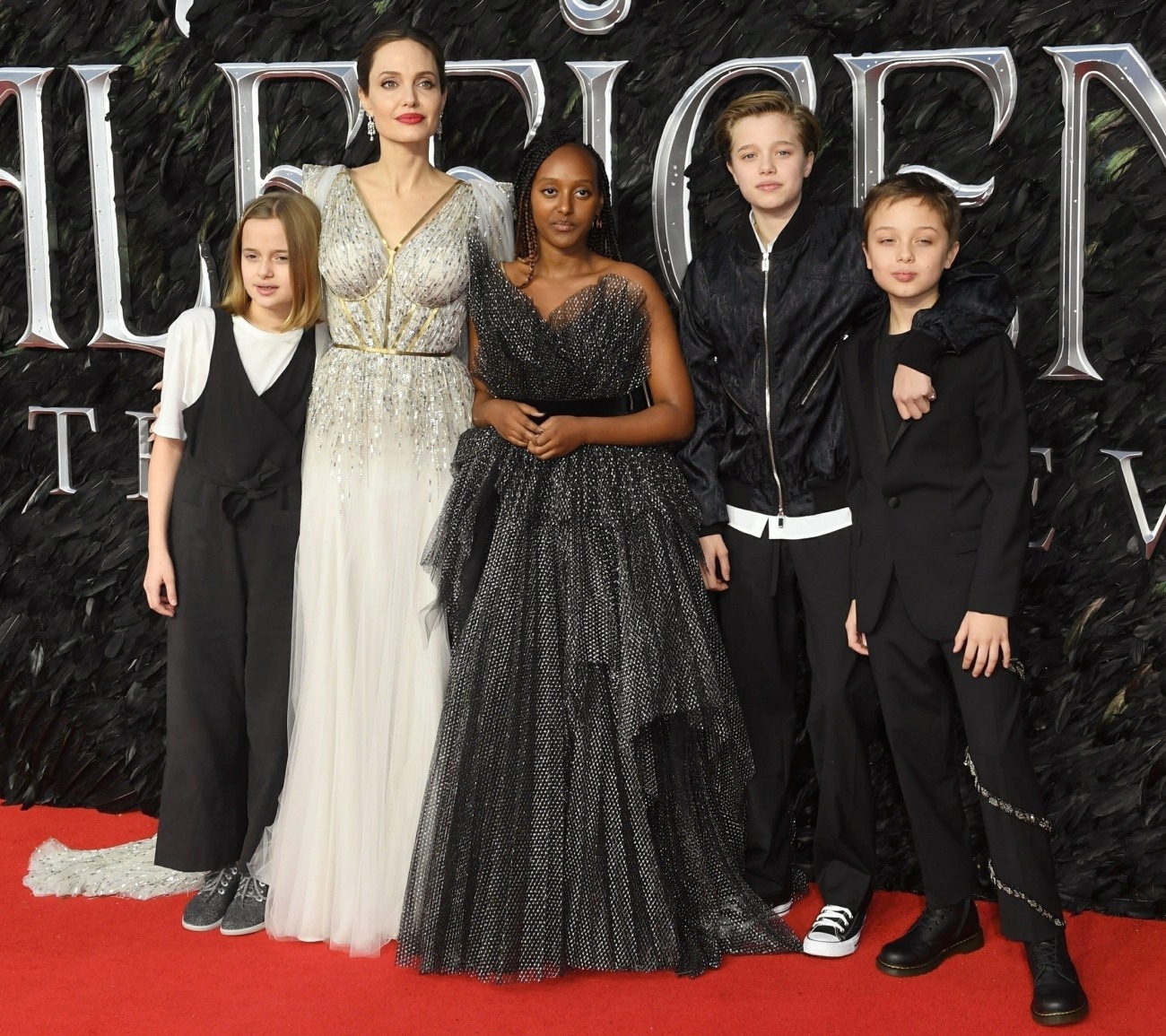 Angelina Jolie filed for divorce in 2016, just days after Brad Pitt terrorized her and their six children on a private plane traveling from France to LA. As we know now, Pitt was likely blackout drunk when he assaulted Jolie and several of the kids throughout the flight. The divorce still isn't over, seven years later. They did bifurcate the divorce, so that Pitt and Jolie are legally single, but they still haven't settled any of the financial or custodial aspects of the divorce. Angelina even took the private judge's ruling to the California Supreme Court and got it tossed out because the judge failed to disclose his financial arrangements with Pitt's lawyers. In any case, neither Pitt nor Jolie seem particularly eager to finalize the financials or custody. Jolie bought a home close to Pitt's Los Feliz compound, the one he sold last year, because he doesn't give a sh-t about seeing his kids. He's also in the process of financially abusing Jolie through the courts, so clearly, he's not looking to make a financial settlement to her in their divorce. In any case, one of Pitt's allies (??) now claims that Angelina will drag out the divorce for another four years.
Former It couple Brangelina's ugly, yearslong divorce battle is far from over — and is on track to be one of the longest in Hollywood history. Brad Pitt, 59, and Angelina Jolie, 48, announced their separation in 2016 after an allegedly violent argument on a plane that left Jolie and at least two of their six kids covered in alcohol. And the "Maleficent" star doesn't seem to be in a rush to settle, a new report claims.

"She is going to drag this divorce out until the twins (now 14) turn 18," a friend of Pitt's told NewsNation Now's Paula Froelich. "Four more years."

The warring couple share kids Maddox, 21; Pax, 19; Zahara, 18; Shiloh, 17; and twins Knox and Vivienne, 15. Pitt has reportedly shelled out an estimated $14 million toward their split — including an $8 million "loan" for Jolie to nab a $24.5 million, six-bedroom, 10-bathroom home in Los Feliz, California, a friend of the "Once Upon a Time in Hollywood" star told Froelich.

Pitt is also duking it out with Jolie and a billionaire Russian oligarch over Château Miraval, their former home and vineyard in France. Jolie sold her half of the wine business to Yuri Shefler's company Tenute del Mondo, which Pitt claimed was illegal as he did not approve of the sale.

According to court papers, viewed by Froelich, the once-power-couple said they would "never sell their respective interested in Miraval without the other's consent. At the same time Angelina was talking to [Shefler] about Miraval she was also negotiating in bad faith with Brad to sell him her share in the winery… It's in the original purchase agreement that if either want to sell they have to give each other the first right of refusal. She got angry because a judge awarded Brad 50/50 custody and — four months later — Brad finds out from the press she had sold her part of the business to the Russian!"
[From The NY Post]
One thing – I wouldn't be surprised if Angelina's goal was to simply drag out the custody issue until all of the kids turned 18. Many people have long suspected that. But please, also consider the fact that Pitt doesn't actually give a sh-t about his children. All he cares about is his image, and that was the only reason he "fought" over custody of the children he abused and terrorized. Even if he got limited visitation with the kids, that's over because he sold his LA home and moved to Carmel, miles away from where his kids live and go to school. As for Paula Froelich's stale tea about Miraval… she's literally parroting Pitt's legal filings and nothing else. Angelina has made it absolutely clear that she was willing to sell Nouvel to Pitt, but he attached a gag order to the sale and so she walked away. She ended up getting a much better deal with Shefler, and now Shefler is going to destroy Pitt. Win-win.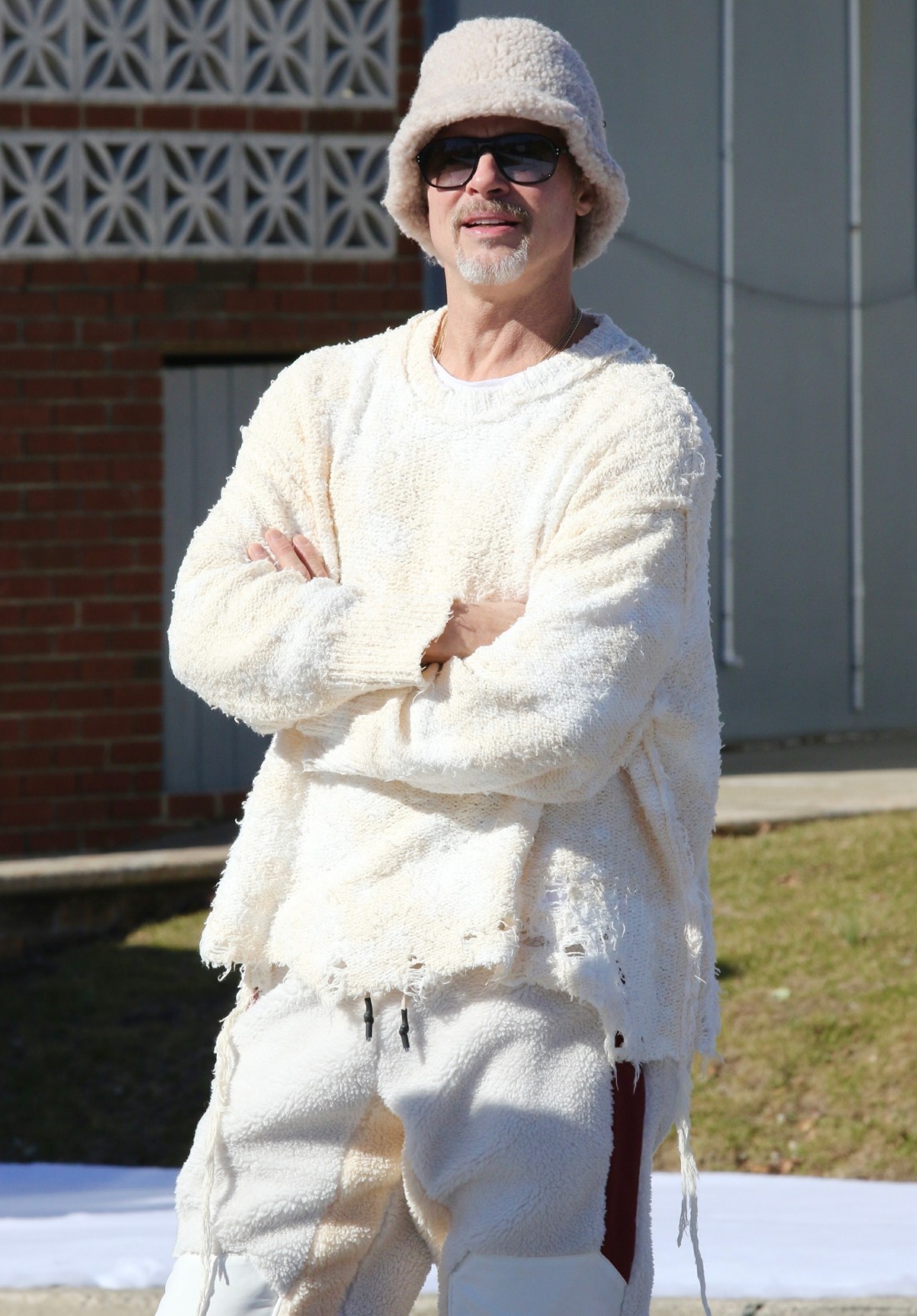 Photos courtesy of Avalon Red, Cover Images, Backgrid.
Source: Read Full Article