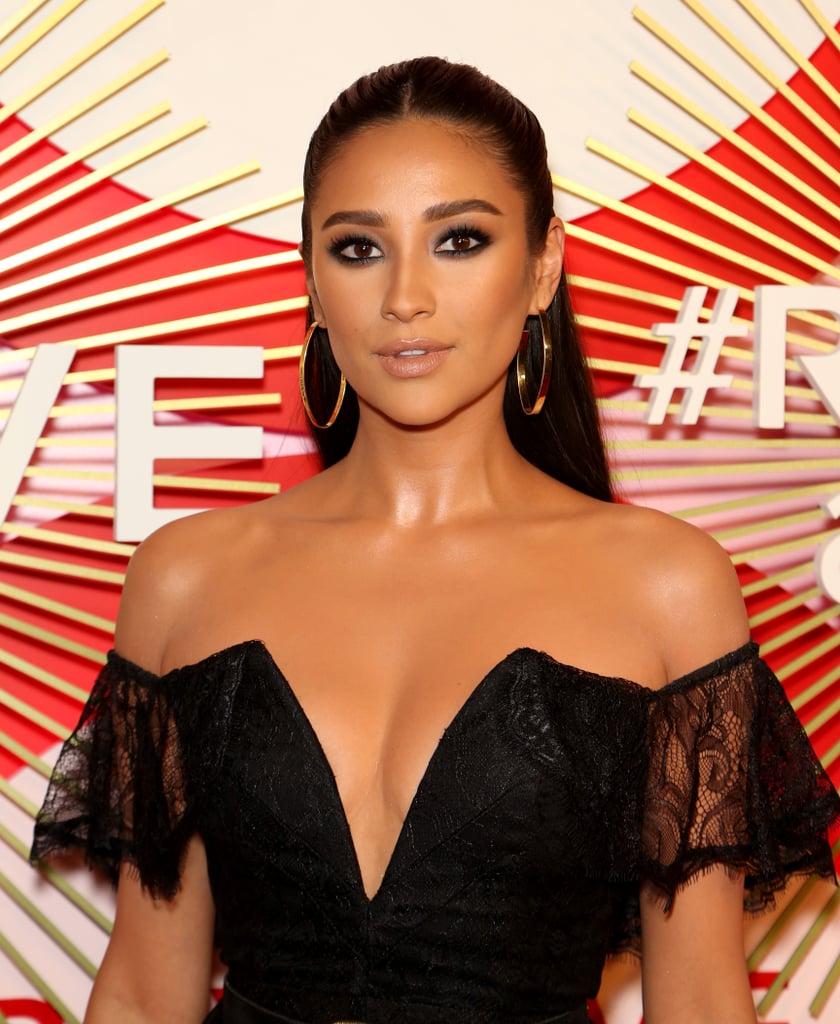 Your Step-by-Step Guide to Creating the Perfect Smoky Eye

Makeup looks come and go (and come back again, if you're patient enough), but nothing has withstood the trend cycle quite like the smoky eye, making its way into routines everywhere with its smoldering gaze. It can be glammed up for the red carpet, taken over the top to make a statement, or dialed down for a lived-in look you can pair with a white tee and jeans. Despite its versatility, wearing smoky-eye makeup can still feel a little intimidating. Still, there are a few basics to know that can help anyone — yes, anyone — pull off this iconic look.
First, a smoky eye is achieved by using a dark shadow that's diffused, or smudged, along the lash line to give a "smoky" effect. "It adds drama to the face and brings a lot of attention to the eyes," celebrity makeup artist Mai Quynh says. By playing around with texture, color, and intensity (and learning to work with your own anatomy), you'll be able to find a smoky-eye version that's totally you.
Ahead, we'll walk you through the tips, tricks, and must haves to help you nail this technique every time — plus plenty of inspiration photos for a smoky eye of your own.
Tools You'll Need to Create a Smoky Eye:
Concealer. A full-coverage concealer or eye primer will smooth and prep the lid for shadow.
Shading brush. Look for a small, dense brush that can pick up and pack pigment right up to the lash line.
Blending brush. A fluffy blending brush will help diffuse hard edges.
Creamy eye pencil. Your eyeliner should be a rich formula (think gel or kohl) that easily blends.
Three coordinating eyeshadows. Choose a medium shade (to blend all over), a dark shade (for the crease), and a light shade (to highlight) within the same color family to create dimension.
Black mascara. Add two to three coats of mascara for the final touch.
Cotton swabs. Use alone or with a bit of micellar water to define edges and clean up shadow fallout.
How to Do a Smoky Eye, Step by Step:
Step one: start with bare skin. Before you get started, experts agree that you'll want to put the foundation down (for now) and go straight for the smoky-eye look. "I always start with eye makeup first before everything because shadow fallout is easier to clean off bare skin," Quynh says. Plus, your skin care will have extra time to absorb and settle, giving your makeup a more even canvas.
Step two: prime the lids. "I like to prime the lids to help the shadow and liner from moving around all day," Erica Davidson, a Los Angeles-based makeup artist, says. A full-coverage concealer or eye primer applied to the lids will give your shadow something to grab and your smoky eye extra staying power.
Step three: establish your color palette. While a black smoky eye is always classic, it's not a requirement. "I personally like to have fun with color, especially if you're wearing black," Quynh says. "I love anything jewel toned and shimmery for a smoky eye." If you're feeling iffy about going too dark, Davidson recommends opting for a bronze or brown smoky eye. "It's foolproof and an easy way to ease into creating the look, if a dark eye scares you."
Step four: apply your midtone shadow. Take a stiff brush and medium eyeshadow, and apply it directly to the center of the lid, blending upward and outward. This will essentially create the "base" to build up your smoky eye, and you'll begin to see the gradient take shape. If it feels too heavy upfront, take an unused fluffy brush to soften the edges and tone down the pigment.
Step five: apply your crease shade. This is where the smoky-eye magic happens. Using the same stiff brush as before, pat the darkest shade onto the outer eye and gently fade it toward the middle of the lid along the crease. "Patting it onto the lid is important because you want the color to have a payoff and not look like a wash of color," Quynh says. Without dipping back into your crease shade, Davidson says to "take what's left on the brush and go under the lower lash line." Then, go back in with your fluffy brush to blend, blend, blend. You can also choose to layer on a brighter shade at this point if you want to play with color.
If you have hooded eyes or monolids, a cut crease can open up extra space on the lid for you to work with. "Because most of the eyeshadow disappears when hooded eyes are open, keep your eyes open during the application so it doesn't go missing," Quynh says. "If a cut crease isn't your thing, try applying the shadow like an ombré design — dark along the lash line, fade, and blend upward."
Step six: apply your highlight shade. Finally, blend the lightest shade from your crease to your brow bone to soften the smoky-eye gradient. Add a pop of highlight to the inner corners of the eye to help visually open up the eyes.
Step seven: finish with liner. This step is entirely optional, depending on how dramatic you want to go. Leave your look as is and skip straight to lashes, or take your eyeliner and trace along your lash line, wiggling between each lash. Want to take it further? Elongate the line into a sharp wing, or rim your waterline.
Step eight: clean it up.
"If there's any fallout from the shadow, use your cotton bud to clean up. You can also use it to further soften the edges if you went a little too far out," Davidson says. A couple of clean cotton swabs (they can also be dipped in micellar water) will do the trick.
Step nine: top with mascara.
Now that your smoky eye is almost complete, continue with the rest of your makeup, and come back to the eyes with mascara at the very end. Adding a few coats at the end will ensure your lashes stay dark (and you don't accidentally get powder all over them). A strip of faux lashes can step it up a notch, too — which Quynh especially recommends for hooded eyes.
Best Smoky-Eye Looks
Source: Read Full Article