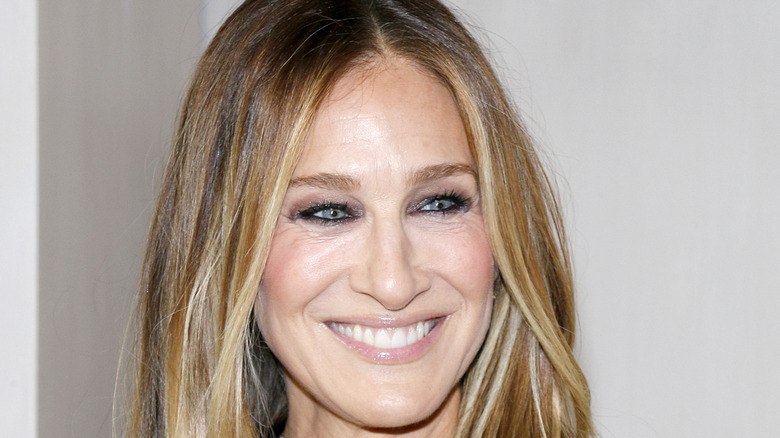 Sarah Jessica Parker is but one of many celebrities who is sharing their favorite skincare items as they age. This trend is becoming increasingly popular as the skincare industry continues to grow and people of all ages become more conscious of their skin, how it ages, and how they can help it in the aging process. Parker has always been beautiful, but she's also undergone her own transformation.
According to Who What Wear, some celebrity favorites when it comes to skincare include Neutrogena's Rapid Wrinkle Repair Night Moisturizer, endorsed by Nicole Kidman, and Charlotte Tilbury's Goddess Clay Mask, which is loved by Sofia Vergara. But what does SJP use?
The mom of three chatted with Today in November 2018 and revealed the singular product that she's used "forever." Today is quick to note that this is characteristic of Parker, saying that she loves to give loyalty to brands. This is why she's continued working on her fragrance, Lovely, instead of moving on to another venture. This trait is admirable, especially if the product or brand in question is of good quality.
Here's where you can buy the same moisturizer that SJP uses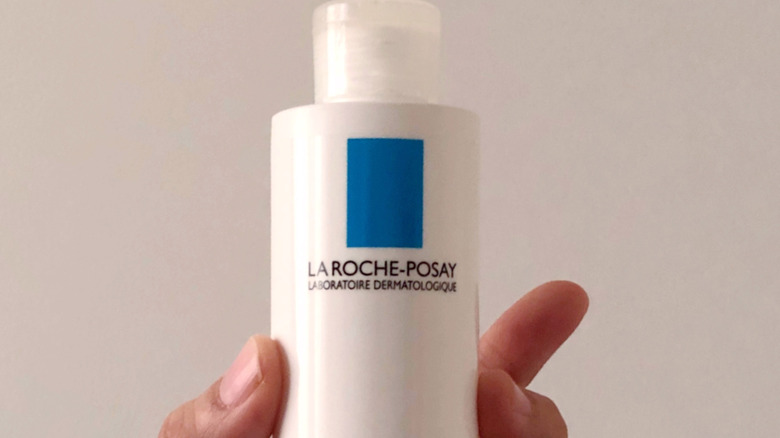 As it turns out, the moisturizer that Sarah Jessica Parker has been using — and will continue to use — "forever" is Laroche-Posay's Toleriane Fluide Soothing Protective Moisturizer (via Today). The actor told Today, "That's it. It's amazing. It's very thin, so you can use it to touch yourself up. It's great." She couldn't say enough good things about the product, and if it's kept her skin glowing this long, we understand why!
Laroche-Posay's soothing moisturizer retails for $29.99 on Amazon and comes in a 1.35 ounce quantity. According to Amazon's description of the product, this moisturizer absorbs into the skin very quickly and helps even out your skin's texture. It's free of oils and fragrances and is ideal for oily and combination skin types. It was formulated to be able to be used by everyone, including those with sensitive skin, and can be used twice daily for optimal results. Ultimately, its goal is to help your skin feel comfortable.
This product sounds delightful based on Amazon's description, and Laroche-Posay is a reputable brand, so we can see why Parker has stuck by its side for so many years.
Source: Read Full Article