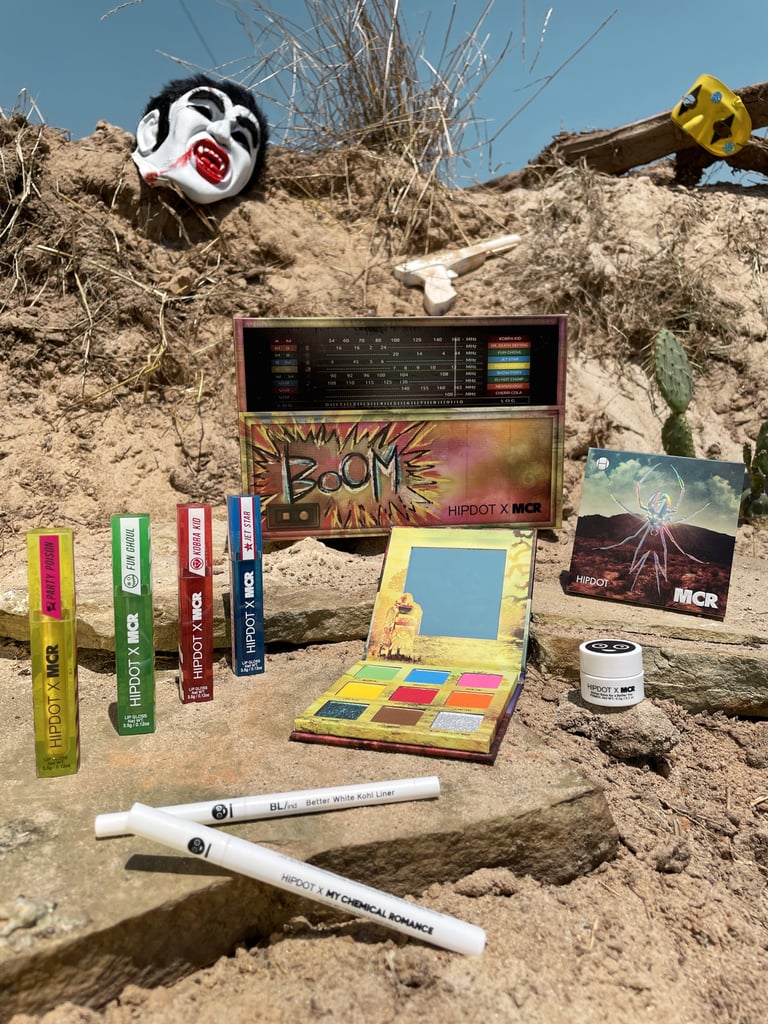 The New My Chemical Romance Danger Days Makeup Collection Makes Me Feel Like a Teen Again

If the last Hipdot x My Chemical Romance makeup collection made your inner emo teenage self sing, you'll be elated to hear that a second drop is coming. While it's not a reunion concert, it's equally as exciting (depending on your interests). This time around, instead of being inspired by their 2004 album, Three Cheers For Sweet Revenge, it's inspired by the band's fourth studio album from 2010, Danger Days: The True Lives of the Fabulous Killjoys.
After selling out in just three minutes last time, the new limited-edition MCR drop will be made to order to ensure all fans who want to get their hands on the collection can. Preorders start July 22 and end July 29. The Danger Days-inspired collector's box features a nine-shade eyeshadow palette, a liquid and kohl eyeliner duo set, an eyeshadow primer, and a set of lip glosses in four shades. There's also a limited-edition MCR Mousekat head pin included in the collector box. The entire box retails for $98.
The HipDot x My Chemical Romance Danger Days collection will be available on HipDot's official website for one week only, so order yours before time runs out. Get a sneak peek at everything included ahead.
Source: Read Full Article