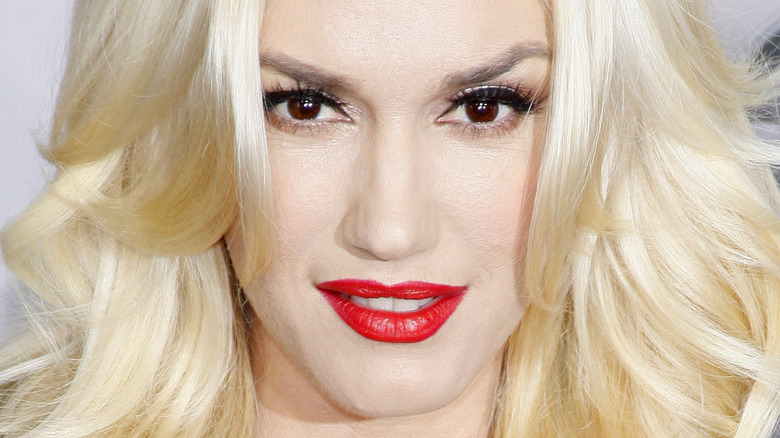 Certain stars, such as Madonna and Lady Gaga, reinvent their look on a regular basis, while others, like Ariana Grande, find something that works and stick with it. Former ska star turned pop queen Gwen Stefani has been rocking her signature ice-blonde locks and killer red lip combo for decades at this stage, and who could blame her? It's impossible to imagine the former No Doubt frontwoman any other way. Simply put, Stefani found her ideal style and perfected it rather than rocking the boat. 
Bleach blonde hair is notoriously tricky to maintain, but "The Voice" judge's locks never look anything even close to thirsty. In an interview with Refinery29, her go-to hairstylist Danilo explained that upkeep is key. "We color her hair every Monday … Gwen's an Italian girl with wavy brown hair … so I developed a high lift formula for her." Danilo revealed that he achieves her color without relying on destructive bleach. For keeping it perfect, Danilo recommends the following must-have product. 
This simple leave-in conditioner makes all the difference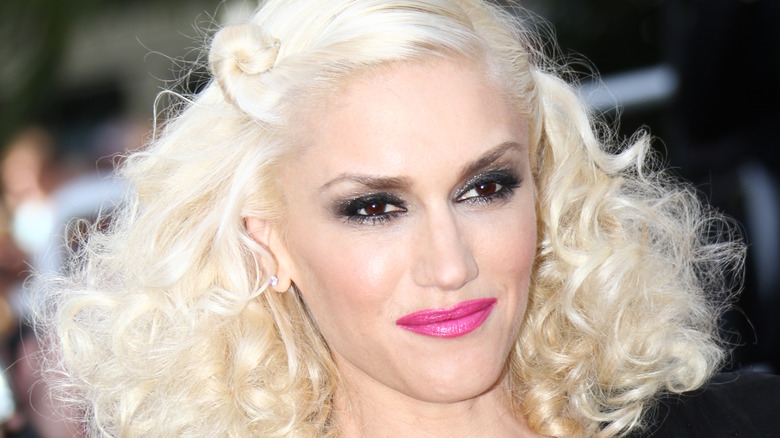 While chatting all things hair with Refinery29, legendary hairstylist and Gwen Stefani's go-to guy, Danilo, shared that he uses none other than Pantene Smoothing Combing Creme to keep the pop star's locks looking luscious at all times. Retailing for just $5.93 from Walmart, the leave-in conditioner is Danilo's pick for pretty much every client he handles. As the celebrity hairdresser explained, "So many people are blow drying and using hot tools, which is where most of the damage happens — so I'm always telling people to learn how to work with leave-in conditioning at every stage of styling." Describing the Pantene fave as a wonderfully moisturizing concoction, Danilo detailed how he mists the product onto "clean, dry hair" to start with, before adding volumizers and mousse, as needed.
After blow-drying and styling as normal, Danilo applies more cream to specific sections throughout the hair, noting, "You can reapply it over and over on set and it doesn't get greasy." It's a good thing he's so committed to keeping Stefani's hair perfectly blonde because, although the former No Doubt frontwoman is open to experimentation, she shared with E! News that going full-on black will probably never be an option. Likewise, Stefani opined, "I will never go natural," quipping, "What even is natural hair anymore?!" Given how long it's been, it's safe to say beautifully maintained platinum-blonde tresses are her true natural state. 
Source: Read Full Article