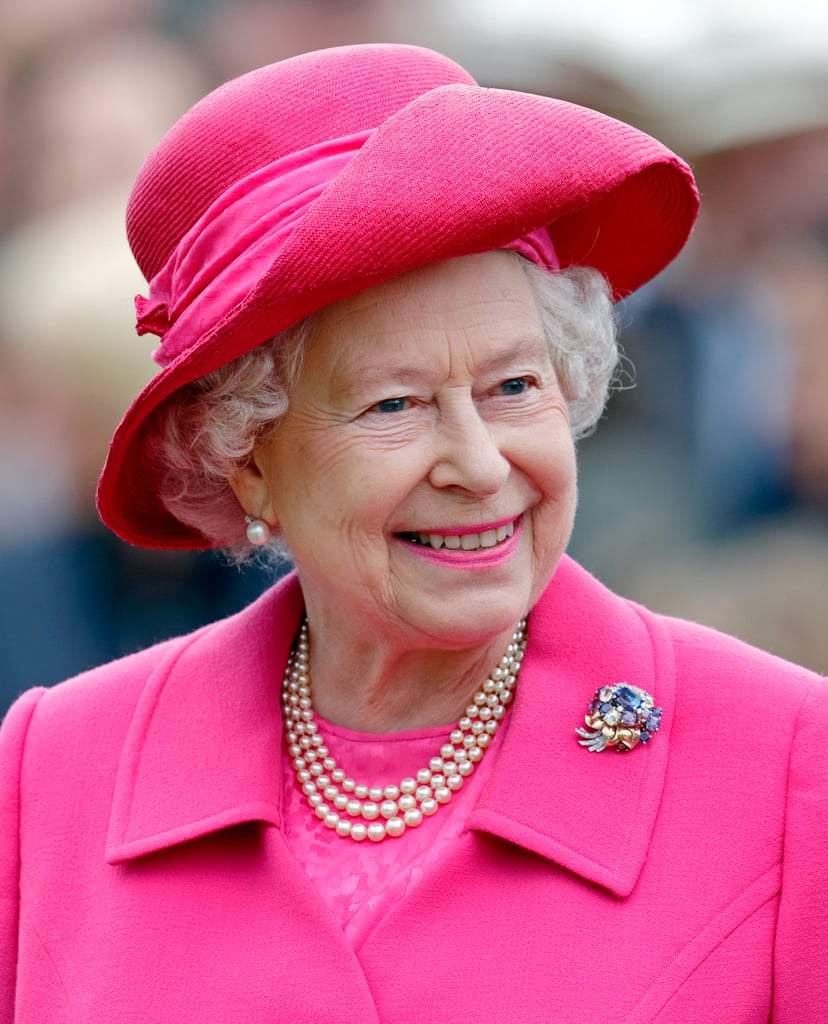 Queen Elizabeth II's Most Iconic Beauty Moments Over the Years

With the news of Queen Elizabeth II's passing, many of us are looking back at her 96 years of life. As the longest-ruling monarch of the United Kingdom, she had quite the eventful reign marked by countless public appearances. Her most iconic beauty and fashion moments span seven decades, from her wedding to Prince Philip, Duke of Edinburgh, in 1947 and her coronation in 1953 to her attendance at Prince William and Kate Middleton's wedding in 2011 and, a few years later, Prince Harry and Meghan Markle's wedding in 2018.
Queen Elizabeth II had a signature look. She was known for her polished, tightly curled bob haircut, which was kept brunette until transitioning to white as she got older. She also frequently wore bright pink or red lipstick to match her equally bright ensembles. When she wasn't donning a crown, she loved wearing hats and, in general, had a great affinity for accessories. What many people might not know is that Queen Elizabeth II also had a go-to manicure. She always wore the same neutral-pink color by Essie called Ballet Slippers ($10). She loved the shade so much, she preferred other women in the royal family wear it, too, which is why Middleton and Markle can usually be found in it.
Though her beauty choices were consistently understated, at least compared to her fashion decisions, she always made an entrance no matter where she went. Ahead, take a look back at Queen Elizabeth II's most iconic beauty moments over the years.
Source: Read Full Article