Prince Harry and Meghan Markle seem a match made in heaven, with similar values and shared hobbies, including hiking and boxing, but there is one activity that the Sussexes don't seem to have a joint love of.
In his memoir, Spare, Prince Harry revealed that he and his ex-girlfriend Cressida Bonas, whom he dated for two years, had a shared love of skiing, going so far as to call the activity "sacred" and "symbolic".
WATCH: Inside Prince Harry's dating history
Harry wrote that during a trip to Switzerland with Cressida, she asked him about his mother, causing him to cry for the first time since Princess Diana's burial.
"Skiing was so sacred for us, so symbolic, especially after our previous skiing holiday, in Switzerland, when she'd miraculously opened me up," Harry wrote.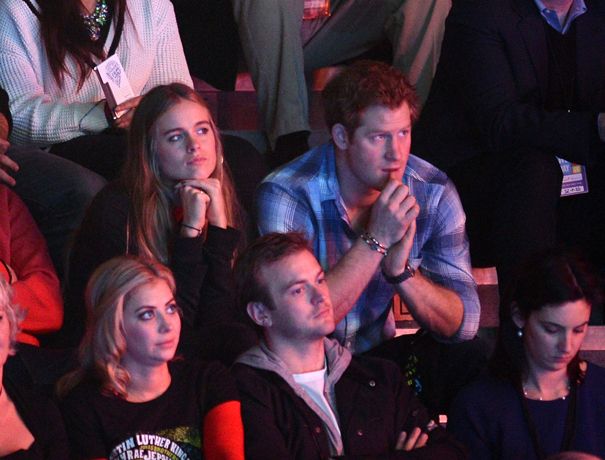 Prince Harry and Cressida Bonas dated for two years
"It happened late one night, after a long day on the slopes, and a fun time at après-ski. We'd gone back to my cousin's chalet, where we were staying, and Cress was washing her face, brushing her teeth, while I was sitting on the edge of the bath. We were talking about nothing special, as I recall, but suddenly she asked about my mother.
RELATED: Inside Prince Harry's dating life – from Chelsy Davy to Cressida Bonas and Caroline Flack
"I answered her, straight-out, and then started to cry," he shared, before going on to reveal that it was during another ski holiday that he realised his relationship with Cressida was over.
"At some point during that ski trip I'd realised that we weren't a match," Harry said. "How odd, I thought. Every time we go skiing… a revelation."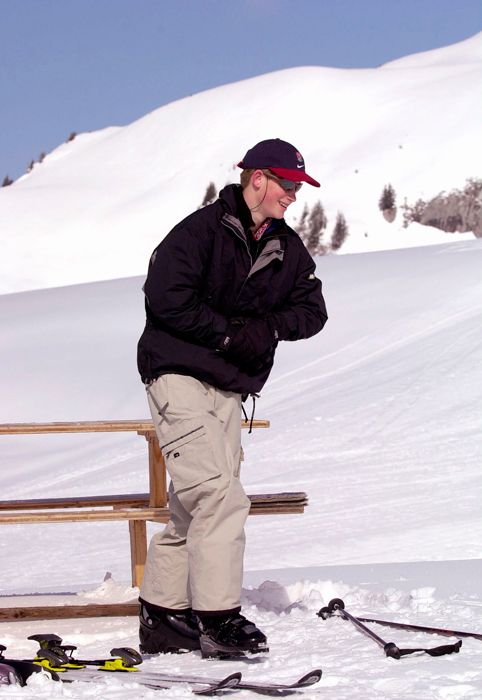 Prince Harry has been skiing since childhood
Despite his love of snow sports, Prince Harry has never been known to ski with Meghan Markle, despite the couple having visited snowy locations.
TRENDING NOW: King Charles bemused by Princess Diana's ski slope silliness in viral clip
Over New Year's Eve in 2017, the couple took an ultra-private trip to Norway, with royal reporters and co-authors Omid Scobie and Carolyn Durand revealing details in their book, Finding Freedom.
"Harry planned a New Year's trip where they could really get away from it all," the book read. "There, Harry and Meghan enjoyed seven days of dog sledding, whale watching, dining on local delicacies, and snuggling to watch as the aurora borealis lit up the skies."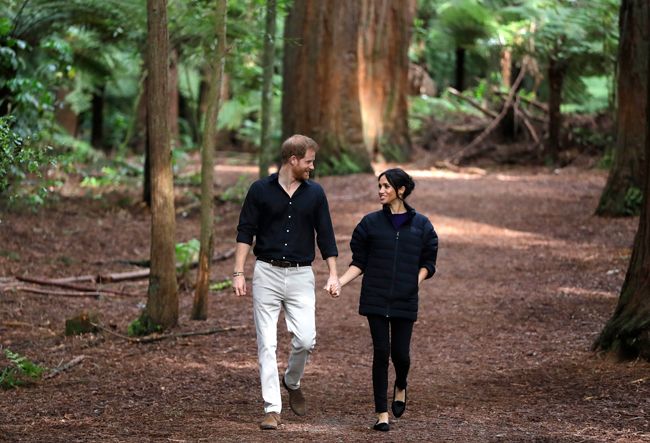 Meghan and Harry share many active hobbies
As noted, skiing was not on the Sussex's itinerary. It's not known whether Meghan can ski, but as someone who is keen on many sports, and has lived in California and Canada, we'd be surprised if she was unable to navigate the slopes.
READ: 5 memorable royal skiing accidents: Sophie Wessex, Princess Diana and more
We wonder whether Meghan and Harry have been on secret ski trips, or if it's something the pair prefer not to try together. We'll be keeping our eyes peeled for snowy snaps of the couple and their children, Archie and Lilibet.
LISTEN: Find out what the royal family get up to before balcony appearances at Buckingham Palace
HELLO!'s selection is editorial and independently chosen – we only feature items our editors love and approve of. HELLO! may collect a share of sales or other compensation from the links on this page. To find out more visit our FAQ page.
Source: Read Full Article