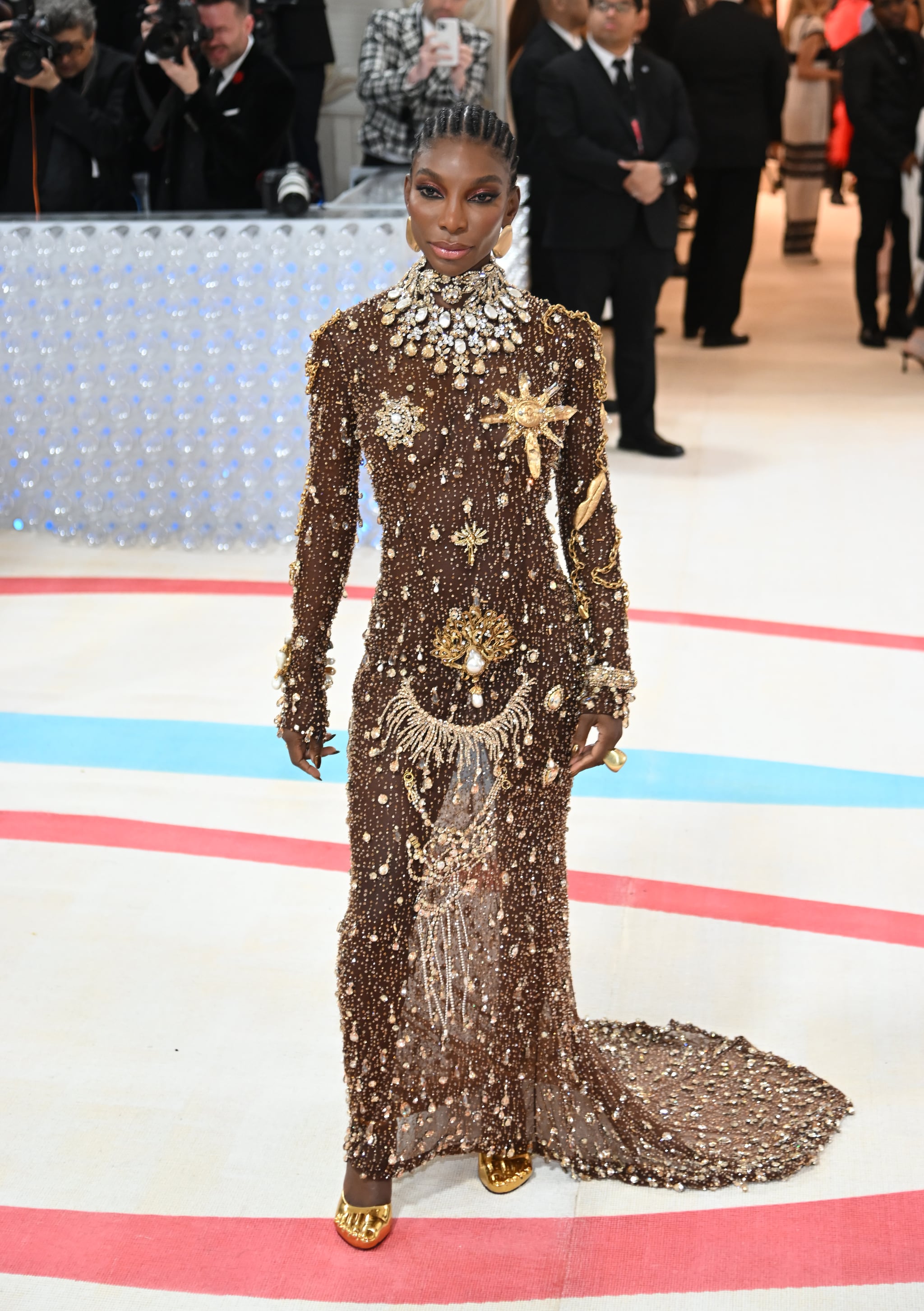 Image Source: Getty/Noam Galai/GA / Contributor
Michaela Coel has graced the 2023 Met Gala's carpet and, of course, all eyes are trailing behind her. The actor and co-chair of tonight's fundraiser arrived on the red carpet wearing a sheer Schiaparelli gown bedazzled with various gold-toned motifs. Still, it's not until she turns around that you see the full extent of her dedication to tonight's look.
Coel's hair was braided into what, at first glance, looked like normal cornrows. However, at the base of the plaits was a gorgeous gold accessory that looked like veins going up the back of her head. The clip has what looks like small gemstones embedded through each finger of the design, which added a bit of texture and sparkle to the look. Save for her geometric earrings, the rest of her look was kept simple and straightforward with satin-skin makeup and chocolate chrome nails.
There are still plenty of looks to come tonight but hair accessories are already having a huge moment on the carpet. From Nicole Kidman and Sydney Sweeney's bows to Penelope Cruz's veil, it's clear that this year's "fashion prom" is all about the details. Take a closer look at Coel's hair below.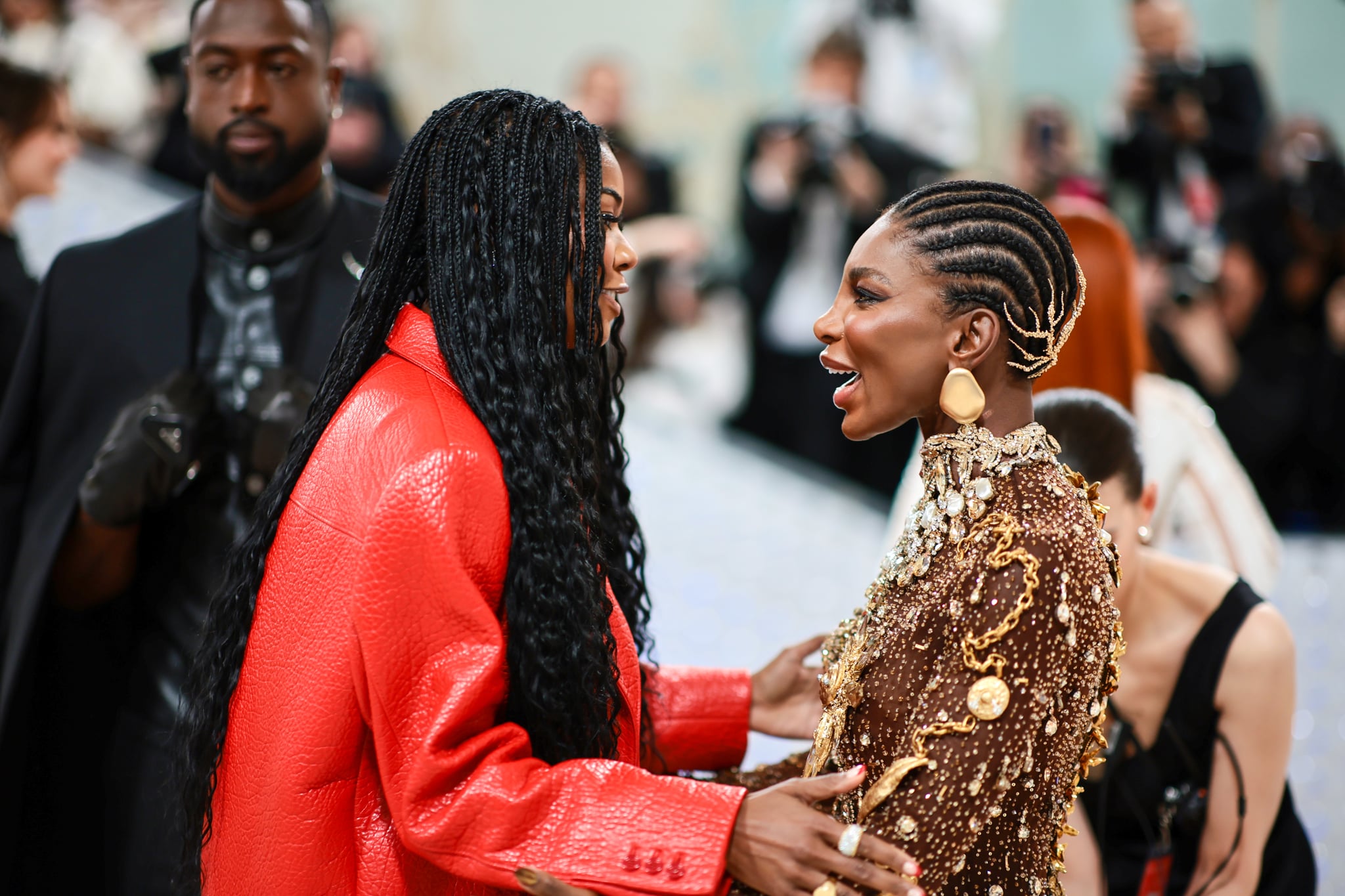 Image Source: Getty/Dimitrios Kambouris / Staff
Source: Read Full Article