Nostalgia has taken over the summer trends in makeup right now. We've seen the pastels of the '70s and the neons of the '80s make a comeback this season, but there's another decade that is also making a return — '90s brown-based neutrals (via Bustle). In fact, U.K.-based retailer John Lewis reported an increase in sales of darker lip liners, while Superdrug commercial director Simon Comins said celebrities have been wearing soft brown smoky eyeshadow looks at award shows (via The Guardian).
It's a trend that's easy to embrace whether you are a makeup minimalist or just someone who wants an evergreen look that will age well on your Instagram grid. But if you're clueless when it comes to pulling off a brown '90s-inspired look, we've compiled a guide below on how to incorporate brown tones into your makeup look. So whether you're going for a '90s supermodel look like Naomi Campbell, or the girl-next-door look like Rachel Green from hit sitcom "Friends," you can achieve an effortless brown-based look.
Playing up your eyes with brown eyeshadow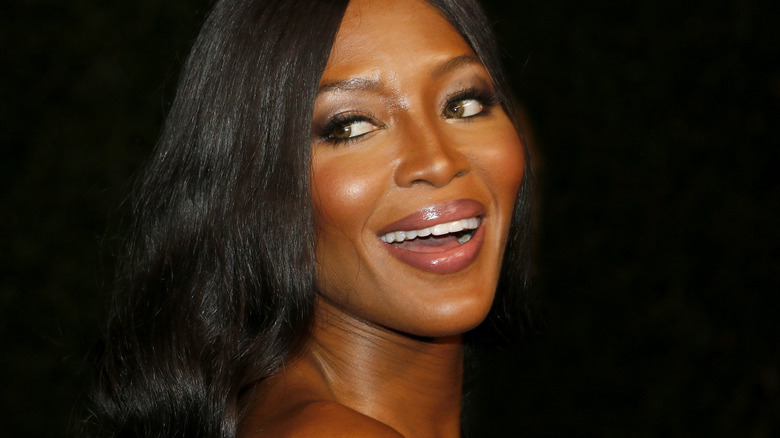 Working with brown shades becomes less daunting when you frame brown as a neutral tone, per Bustle. However, no two brown palettes are exactly the same. Some come in warmer undertones while others have cooler colors. Generally, those with warm undertones should look for brown eyeshadow palettes with orange undertones like MAC Eye Shadow x 15 Warm Palette, per Look Fantastic.
On the other hand, those with cool undertones would do well with taupe eyeshadow palettes like Dior Backstage Cool Neutrals Eye Palette (via Elle Australia). When in doubt, choosing a brown palette that has a variety of undertones like Lorac Pro Palette Noir is your best bet, according to Vogue.
Celebrity hair and makeup artist Tarryn Feldman suggested a smart hack to Bustle regarding brown eye looks, saying, "I love using bronzers as shadows." Going monochromatic by finding a brown-based lipstick color that corresponds with the brown tones used in your eye look, and adding a liquid bronzer to your cheeks can help create a completed, cohesive makeup look.
Brown is an underrated lipstick color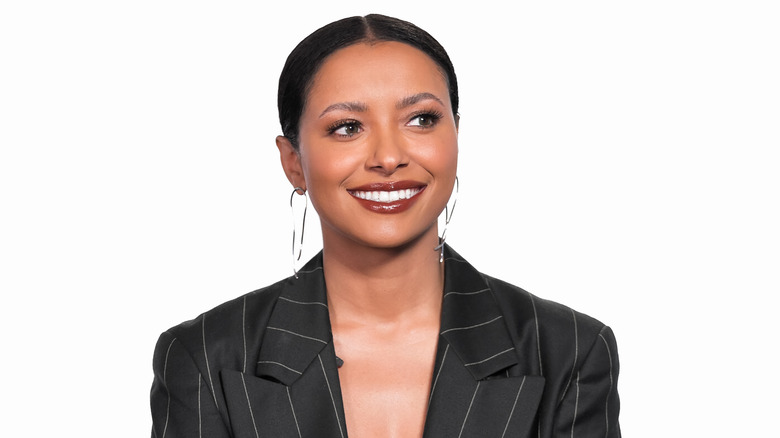 The key to pulling off brown lipstick is to find the shade of brown with undertones that best suit your skin tone. L'Oreal suggests a brown-based nude for those who have fair skin. For those with warm-toned fair skin, you can try one with peachy undertones like L'Oreal Pro Matte Les Chocolats Liquid Lipstick in Sweet Tooth. For those who have cool-toned fair skin, L'Oreal recommends their Colour Riche Ultra Matte Nude Lipstick in Full-Blown Fawn, a nude-brown lipstick with blue-pink undertones.
According to L'Oreal, people with cool-toned medium skin can rock almost any shade of brown. They especially recommended mid-tone brown shades with blue undertones like L'Oreal Colour Riche Ultra Matte Nude Lipstick in Cutting Edge Cork or L'Oreal Pro Matte Les Chocolats Liquid Lipstick in Bittersweet. Those with medium skin and warmer undertones should opt for a mid-tone brown with coral undertones. People with warm-toned deep skin should go for warmer caramel browns like L'Oreal Infallible Pro Matte Liquid Lipstick in I Explore, while dark browns with blue undertones are most flattering on people with cool-toned deep skin.
For a truly '90s-inspired look, line your lips with a brown that is one to two shades darker than your lipstick first, before applying your lipstick. When applying your lipstick, focus it on the center of your lips and blend it into the lip liner using your finger, smoothing out any harsh edges (via Bustle).
Source: Read Full Article