Jimmy Gorecki appreciates a good jawn. From his time as a student at Philadelphia's Temple University who was pulling double duty as a founding member of Pharrell's famed ICECREAM skate team to his current hustles — co-founder of Standard Issue Tees and JSP — Gorecki has been fully immersed in skateboarding, streetwear, hip-hop and sneaker culture for more than two decades. His personal taste reflects this diverse background: he's got a deep appreciation for and knowledge of classic skate footwear, but is also well-versed in brands as divergent as ICECREAM and Hender Scheme.
The entirety of Gorecki's background is on display in his installment of HYPEBEAST's Essentials series, which features items that tell the story of his cultural influences, past and present — all with plenty of Philly flair and West Coast cool. Read on to see Gorecki break down the meaning behind his most cherished items.
Original ICECREAM Varsity Jacket (produced by BAPE) and JSP x Planes x New Era Fitted Hat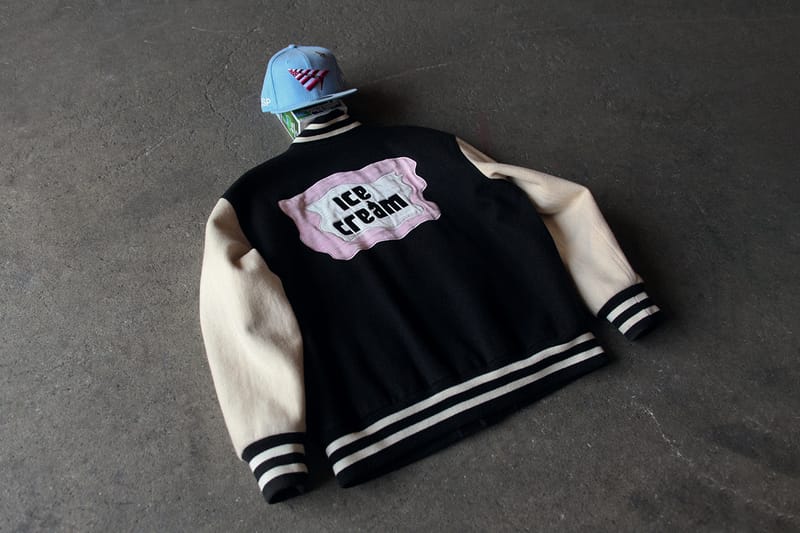 Shannon Brown/@cobra24
I'll probably look like a teen well into my old age due to my love of varsity jackets and fitteds. This jacket and hat are of the utmost importance to me because of my relationships with Nino Scalia, Pharrell and Emory Jones. These pieces embody the effect those three gentlemen have had on my life. Love ya'll.
DGK "Major League" Kevin Bilyeu Green Camo Deck, DC Shoes Lynx OG (Jahmir Brown Pro Colorway) and Sabotage x DC Shoes Lynx OG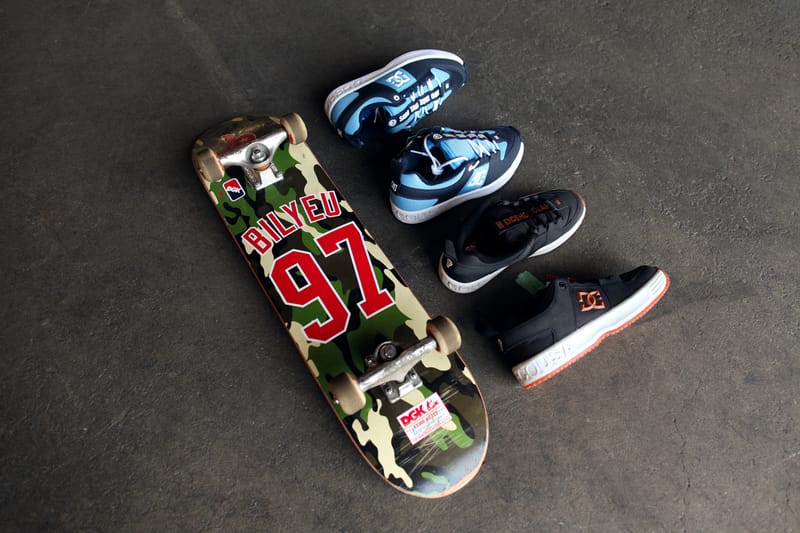 Shannon Brown/@cobra24
So much of what inspires me in skateboarding today comes from the kids in Philly. People like Jahmir Brown and Kevin Bilyeu, plus brands like Sabotage, DGK and DC Shoes helped put Philly skateboarding back on the map. When I do go skate these days, I try to tap into the "Love" I find in watching them from the other side of the country. I've always loved how DC took cues from the athletic sphere, even when I was a kid and my middle school classmates tried to call my Danny Way DCs fake Champion kicks. Still haven't forgotten!
Standard Issue Tees Three-Pack T-Shirts, Crew Socks and Slacker Pant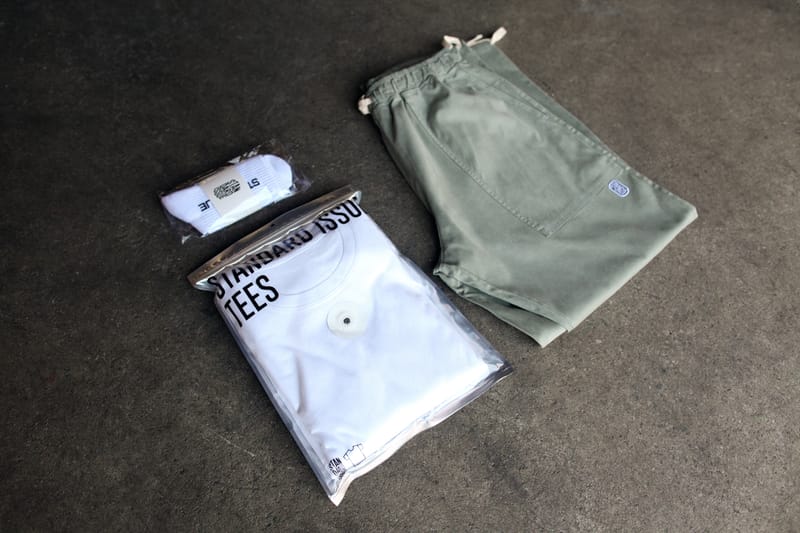 Shannon Brown/@cobra24
My business partner Jarod Lee and I started Standard Issue Tees in 2017, and I swear on everything that we created the best f*cking T-shirt you could ever ask for. Before then, I was a big American Apparel person, but Standard Issue Tees lapped AA in fit, feel and reliability. Aside from my jerseys, jackets, and 18 East Gorecki cargos, my wardrobe is all Standard Issue Tees.
Hender Scheme MIP-22 Sneakers, 13-Inch Laptop Sleeve and Utility Zip Wallet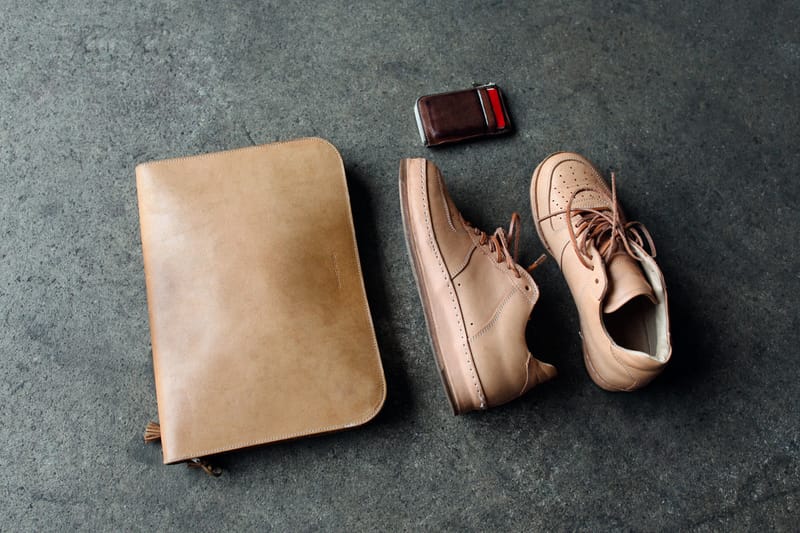 Shannon Brown/@cobra24
Since I was a kid, I've always separated my "chillers" from my skate shoes. "Chillers" are the fly sh*t you wear when you're not skating. Back in the day that would be the Air Max 95, Air Max 97 and Air Humara for me, but I've grown to love Hender Scheme shoes since then. Their take on the Air Jordan 4 was the first shoe that caught my eye, but their Air Force 1 Low and Air Force 1 High-inspired models seemed like something I could wear for years to come. My Highs have a nice patina, and I'm trying to get my Lows some more usage. For comparison, look at how the wallet and the computer case (which Jarod Lee gifted me) have broken in. You can't deny Japanse quality and craftsmanship. Imagine if I wore these Hender Schemes to my middle school — I really would have gotten fried.
TAKAHIROMIYASHITA TheSoloist. x Oliver Peoples, Oliver Peoples Gregory Peck and Oakley Frogskins Sunglasses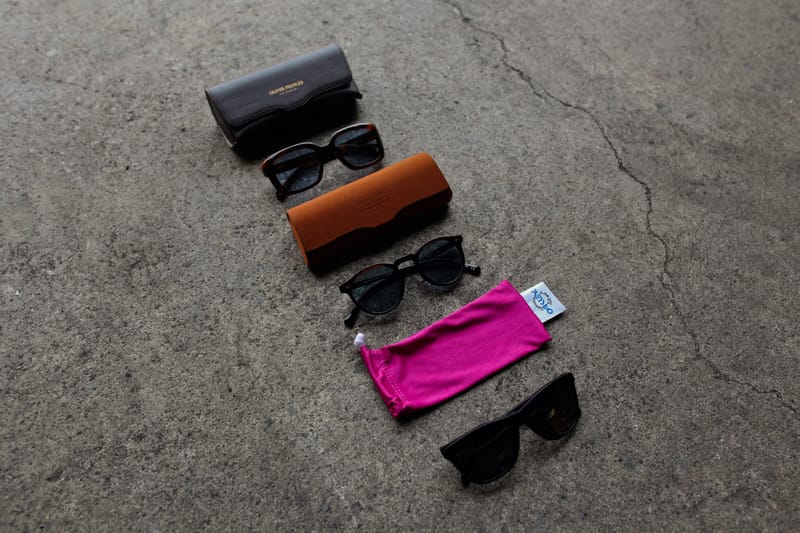 Shannon Brown/@cobra24
I recently accepted the fact that years of skating outside in the bright, hot sun has made my eyes really sensitive. I always felt like I looked really dumb with sunglasses on when I was younger, but now I'm like "f*ck it." I spent six months scouring Japanese auction sites for the Soloist x Oliver Peoples joints, and Dylan Rudolf from Oakley blessed me with these Frogskins, which are great for day-to-day wear.
EXOTICSNACKSLI x Ghostface Killah Jalapeno-Flavored Potato Chips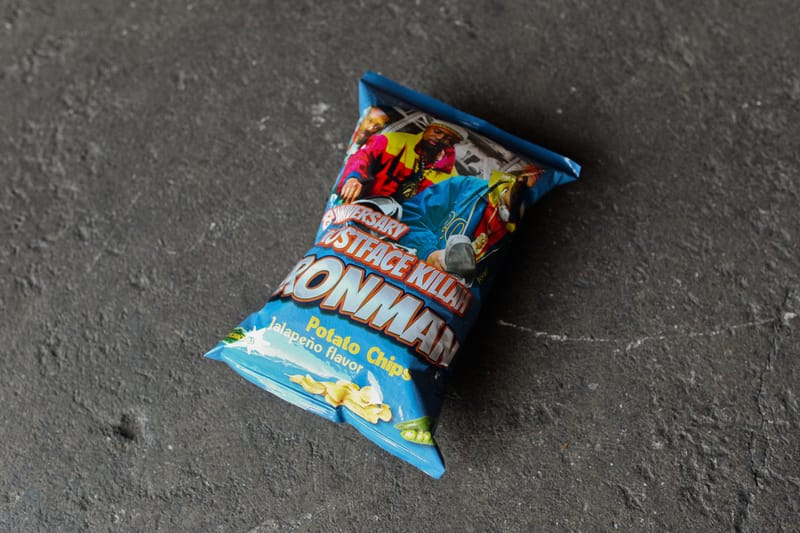 Shannon Brown/@cobra24
The pandemic made me fall back in love with two things: skateboarding and Wu-Tang. Ghost was always my favorite Wu member. My man Jason Burke surprised me with these Ironman chips that sit on my desk, and the packaging makes me smile at least once day. I will admit that I contemplate eating them every day too, but I tell myself I can't and won't do it.
Source: Read Full Article