Doja Cat fans are at their limit.
Over the last few months, the Kiss Me More singer has seemingly had one odd objective in mind: to alienate the fans that have given her YEARS of unwavering support. But that support is finally starting to budge…
In case you missed it, the Get Into It singer got herself into some hot water over the weekend after dissing fans for affectionately referring to themselves as "kittenz" — a moniker used for years by not only her legion of fans, but the 27-year-old artist herself! She got into a few heated Threads confrontations, where she basically spat in fans' faces for using the name, and even for trying to accommodate a change! In one upload, she wrote:
"my fans don't name themselves s**t. if you call yourself a 'kitten' or f***ing 'kittenz' that means you need to get off your phone and get a job and help your parents with the house."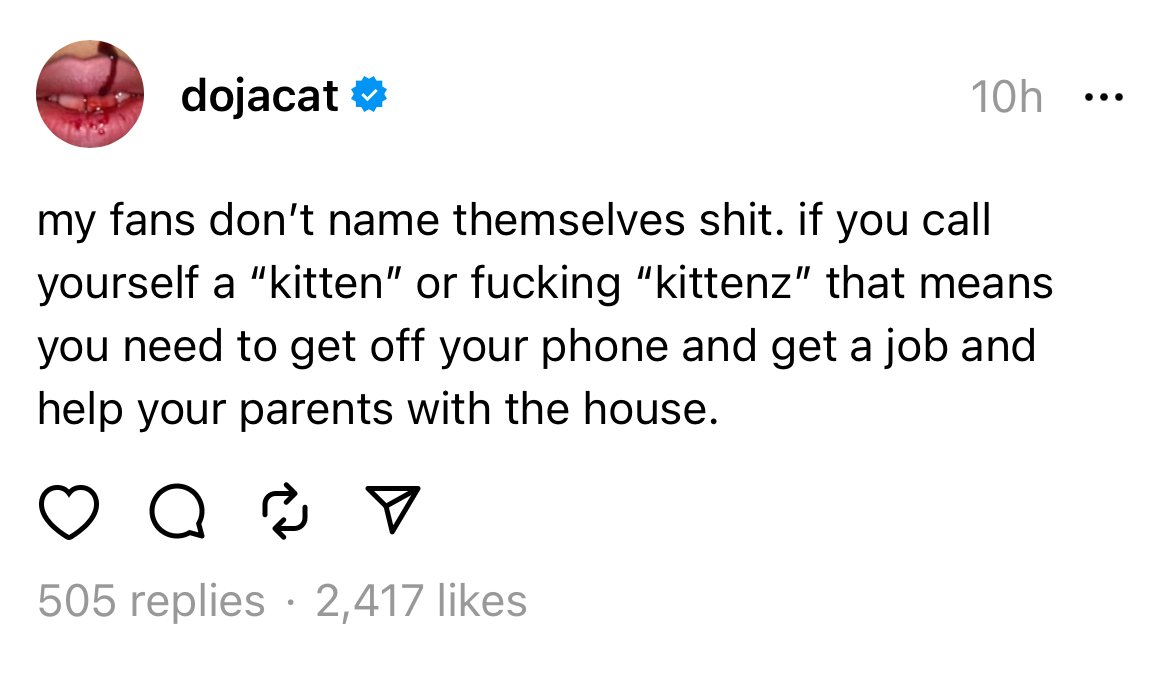 One supporter then attempted to ask Doja if there was a different term she'd prefer to be used on fan accounts, which was ultimately met by the Need to Know singer with more volatility:
"just delete the entire account and rethink everything it's never too late."
See that and more (below):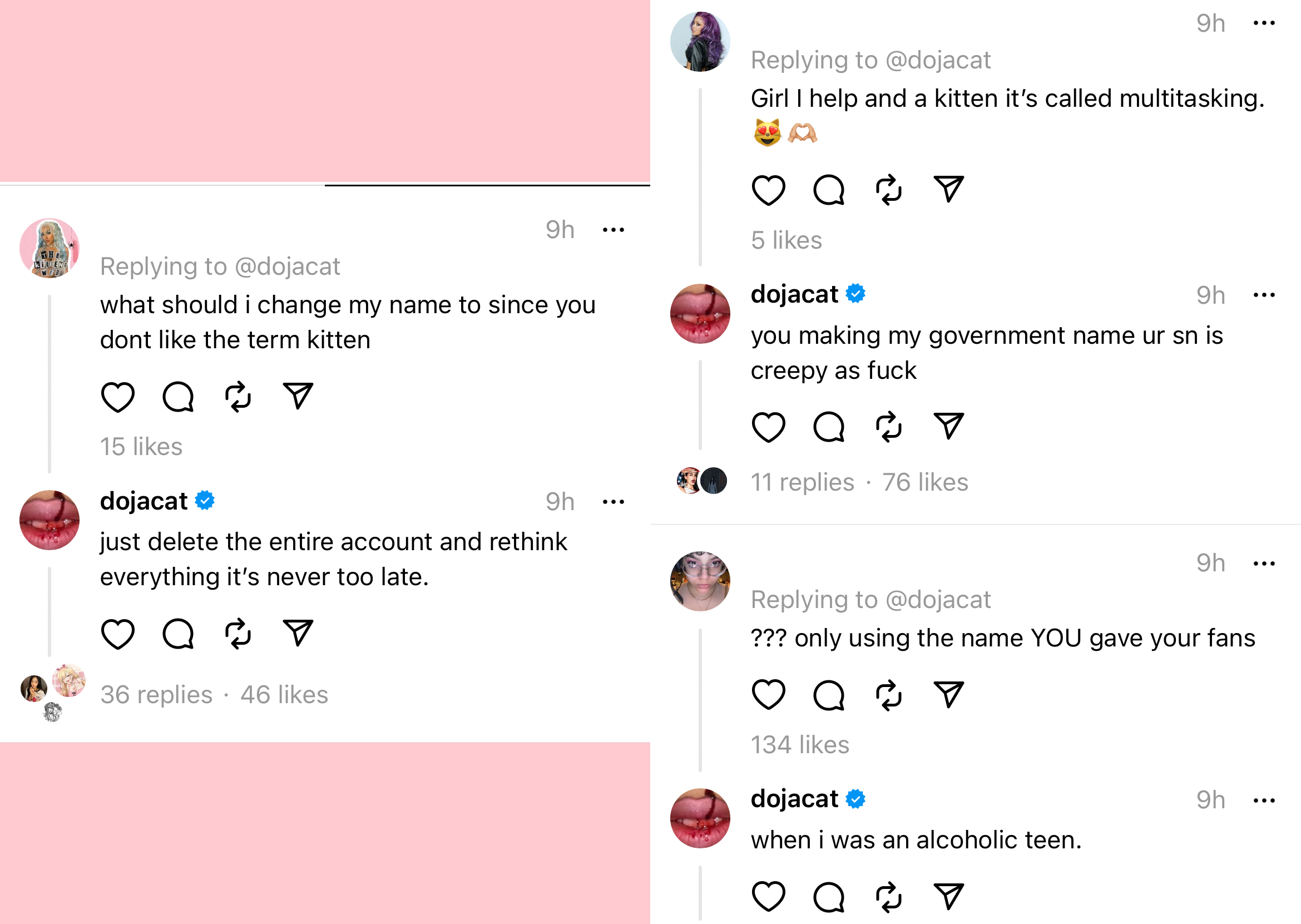 Inneresting move… She knows that without her fans she wouldn't be where she is today, right?
Following the confrontations, the You Right singer deleted her Threads, but it seems the damage has been done, as supportive social media users are now starting to delete their fan accounts!
Twitter account Pop Crave took notice Sunday afternoon that several of Doja's highly-followed fan accounts have seemingly taken the star's advice and deactivated, as they are now inaccessible… If you search the usernames, you're just met with a looming "Something went wrong." Ch-ch-check it out (below):
Ooooh, damn! The people have spoken!
What can you really expect when you constantly diss on your own fan base? Maybe the Attention rapper will start to change her tune, especially if her new music doesn't sell as well as it once did — even if she does think it was all a "cash grab."
It was just back in May that Doja began to alienate her die hard fans, taking to Twitter to reflect on her previous albums:
"planet her and hot pink were cash-grabs and yall fell for it. now i can go disappear somewhere and touch grass with my loved ones on an island while yall weep for mediocre pop."
If you Say So!
She's really unrelenting in this tour of self-sabotage.
What do YOU think of social media users deleting their Doja Cat fan accounts, Perezcious readers? Sound OFF in the comments down below!!
Source: Read Full Article