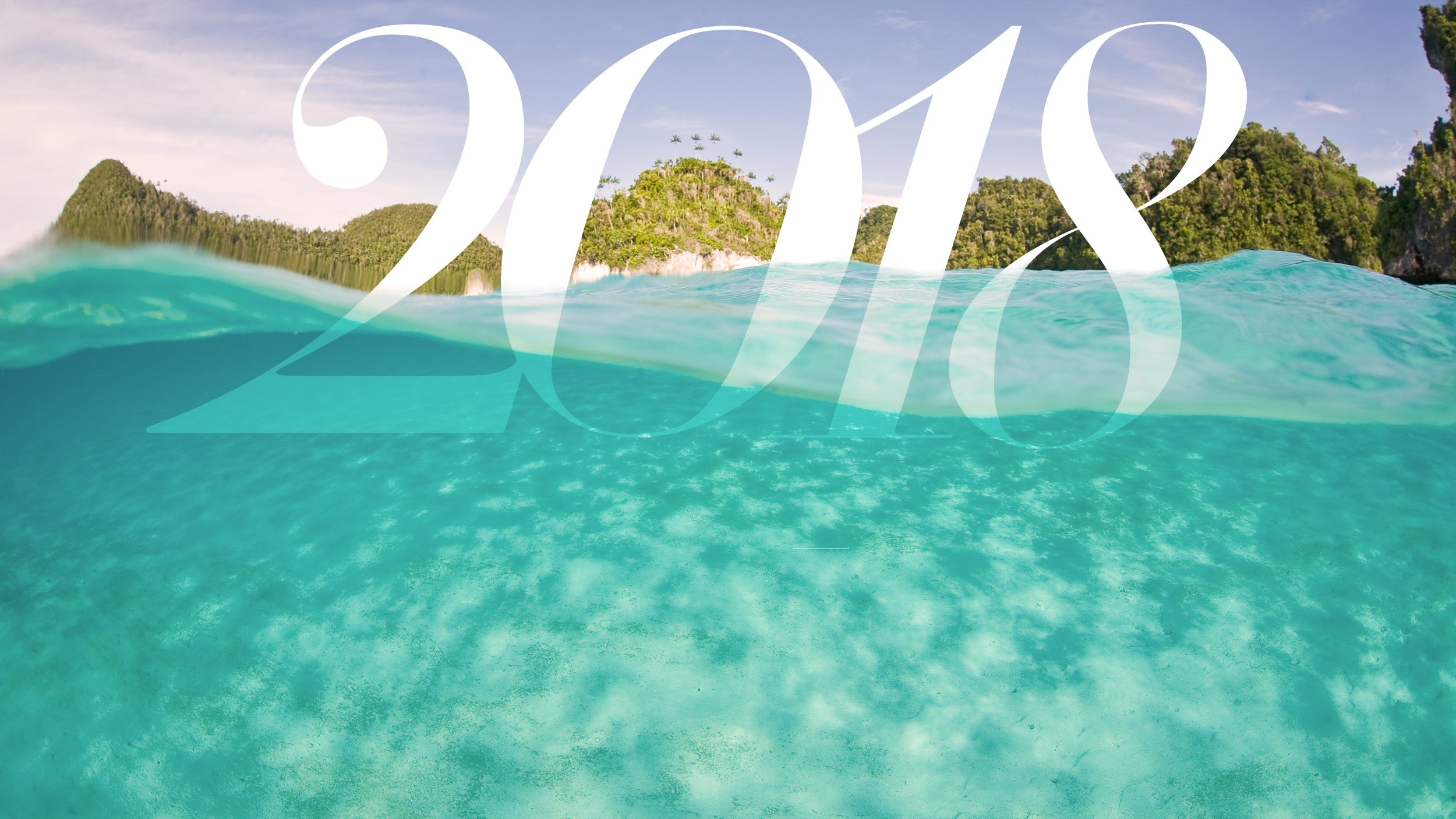 Tom Marchant is the co-founder of luxury travel company and trip planner, Black Tomato, which delivers luxe experiences around the world via inspiring itineraries and access to the globe's up-and-coming, remote destinations. Marchant's finger on the pulse of travel trends and the world's best in hotels, restaurants, destinations, and honeymoons is unique and incomparable–and he's sharing his expertise and curated lists of where to visit, stay, eat and more with BAZAAR.com.
You've made it official–and now it's time to unwind. Whether you're the type of couple that wants to explore a once-in-a-lifetime destination, experience otherworldly food and architecture, or simply veg out on one of the world's most beautiful beaches, we've got you covered.
Wedding planning, while exciting, can be a major source of stress–and your honeymoon is likely going to be your first real chance to enjoy some quality time with your spouse. The trip should be relaxing while also suiting your wants, needs, and style as a couple. With that said, incorporating all of your favorite things into one trip can overwhelm, or take away from your time spent simply enjoying one another's company. When curating your honeymoon, consider your bucket list (a honeymoon is the ultimate excuse to invest in a trip you'd otherwise never splurge on), your getaway goals (lounging poolside? Days at the spa? Hiking? Indulging in local cuisine?) and the best times to visit your dream destinations. Keep in mind that while off-season travel can save you money, it can also be unpredictable. Decide whether you're the type of couple who can handle making the most out of your plans being derailed; the last thing you'd ever want is to spend the majority of your trip in inclement weather, or discover that most of a location's must-visits are only open in high season.
We've considered the world's most romantic, untapped, exciting and visually stunning destinations when crafting this list to give you all the reasons you'll need to visit, and where and when to plan your stay. Here, the ultimate honeymoons to have on your short list.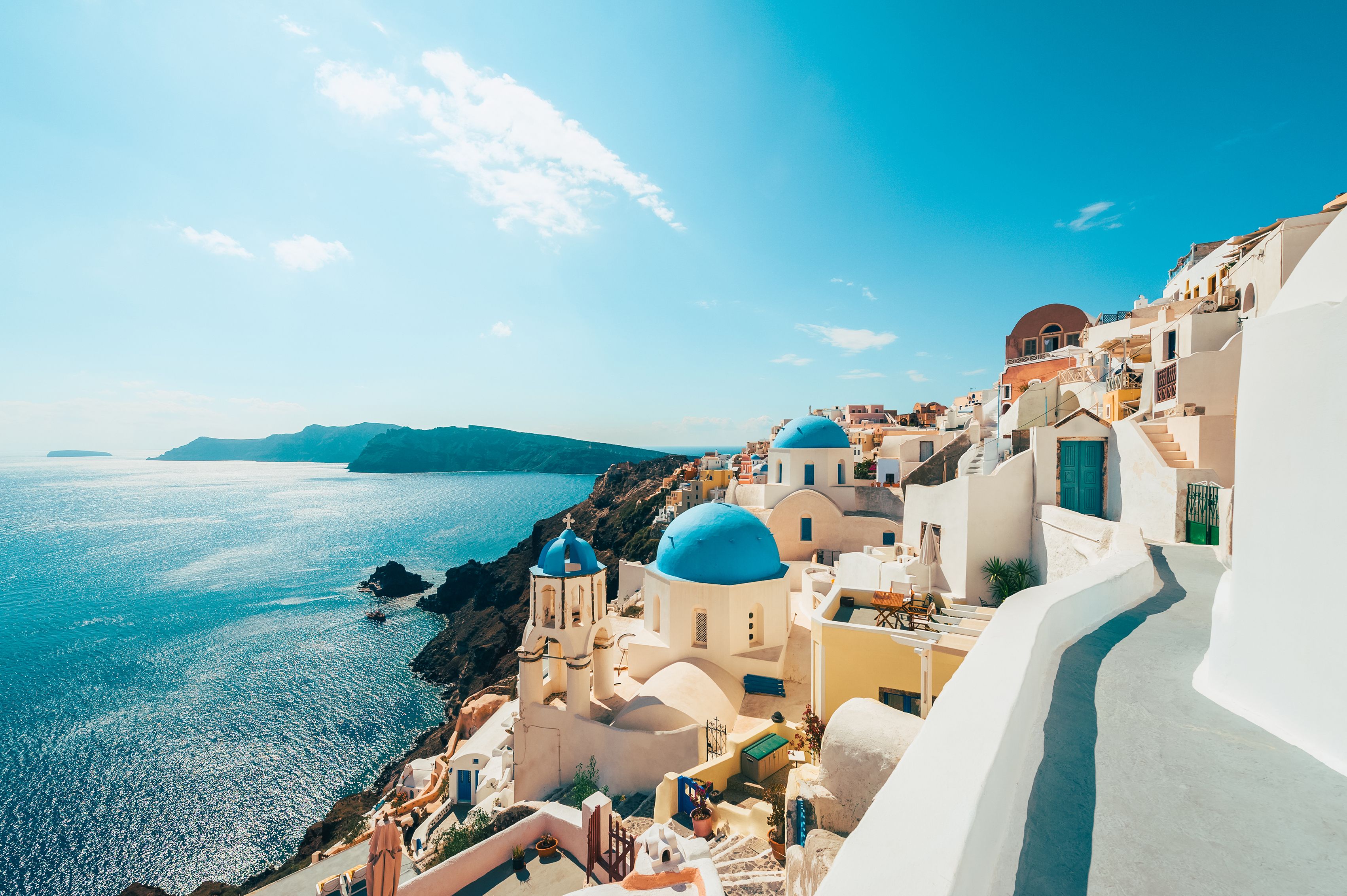 Greece's rich history, exceptional food and mesmerizing beauty make it an ideal place to set off on honeymoon, spending at least a few nights amid the postcard beauty of Santorini. Overlooking the cerulean seas and typified by white walls, this is the Greece we've all dreamt of.
Post up at the Andronis, replete with private cave-like pools that overlook the island's crater bay. Greek cuisine is all about the fresh catch, so take some time to explore the town, stopping by for lunch at one of the local tavernas, before returning for an evening at Lycabettus and a table with views onto infinity.
Steeped in mythology, Greece is undeniably at its most authentic out on the smaller, lesser-known islands. Take softly slumbering Folegandros, set with a dramatic backdrop of black cliffs and white sand beaches; it's the perfect place to just unwind. Drop your bags at the Anemi Hotel, where the surrounding gardens provide sensory overload (in a good way).
Enjoy a leisurely stroll with your loved one into the village of Karavastasi and grab an ouzo with the locals at one of the many cool little taverns dotting the town. Wind up the honeymoon sailing out to the smaller-still island of Sifnos for a few nights at one of Greece's best-kept secrets, Elies Resort. An exceptional hideaway with great eats, far removed from reality and a perfect place to relish each other's company, it makes for an absurdly romantic setting.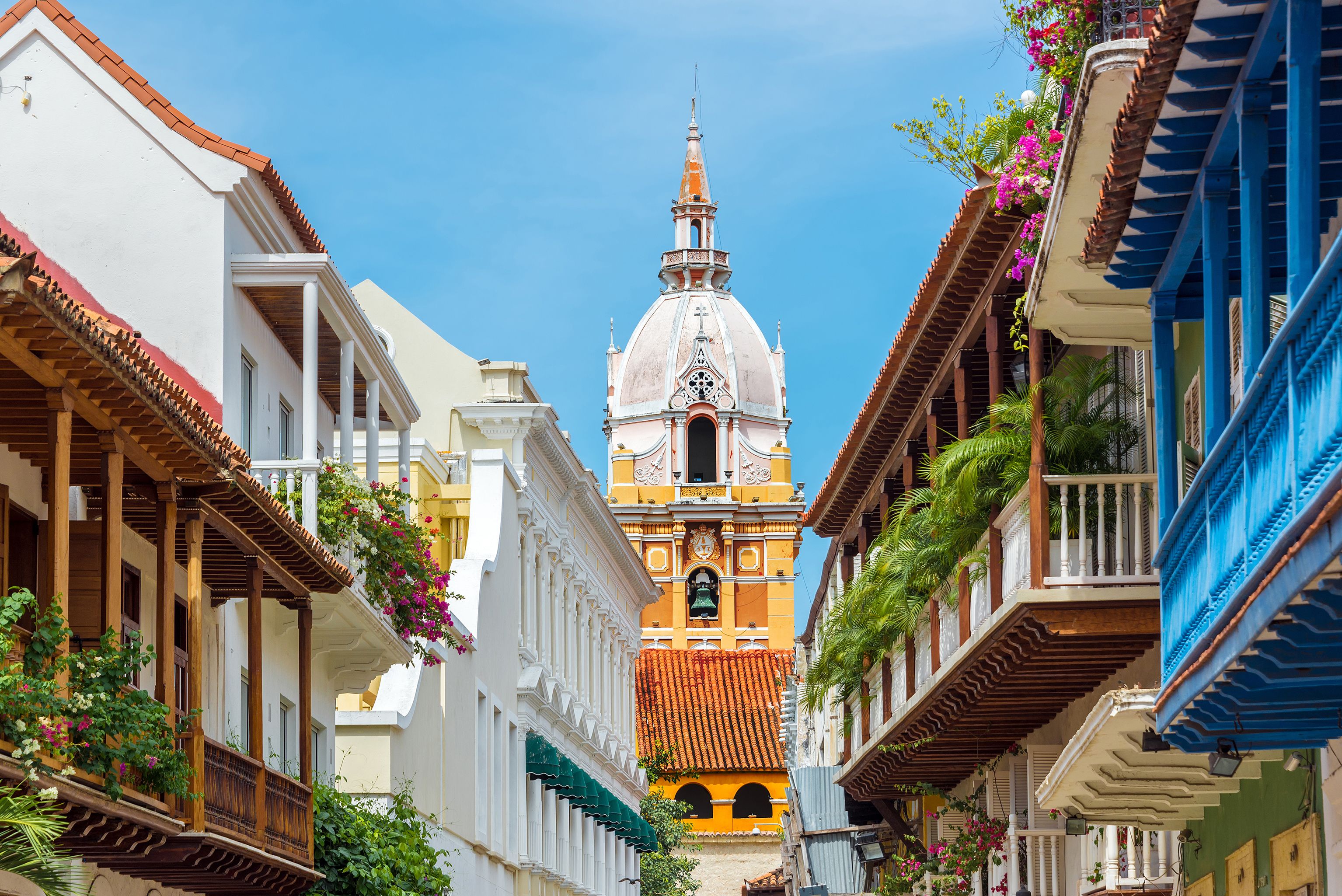 Every year sees a new Latin American destination coming into the spotlight. This year, it's Colombia: a vibrant country home to buzzy Cartagena and vast Llanos Orientales.
Colombia oozes romance with a buzzy nightlife, top shelf fresh catch, and surprisingly impressive wellness offerings. Check out Cartagena, where pastel buildings in the old city house some of Colombia's best dining options. Grab a lunch reservation at El Boliche Cebicheria—a favorite and a well-kept secret—that serves the freshest and most uniquely Colombian fish dishes in all of Cartagena. Be sure to take an afternoon walking-tour, meandering through the charming streets and getting a sense of the city's colonial history. Rest up at the most luxurious hotel in the city, Casa San Agustin, and while in Cartagena be sure to grab a table at new restaurant Carmen where you can enjoy exceptional Caribbean fare in a jungle-like setting. Before you leave make sure to arrange a rum tasting and grab a table at the famed La Cevecheria.
For something magnificent, get an authentic cowboy feel far away from it all in the exceptional Corocora Camp in the Llanos Orientales region of Colombia. This is seriously elevated glamping, where you can spend days exploring the terrain on horseback, go off-roading in a 4×4, bird watch, and even take a hand at herding cattle. Corocora is perfect for an adventurous couple that wants something different but won't compromise luxury. It's also the ideal place for a sundowner as the sun sets looking out from your private tent at the vast grassland expanse ahead.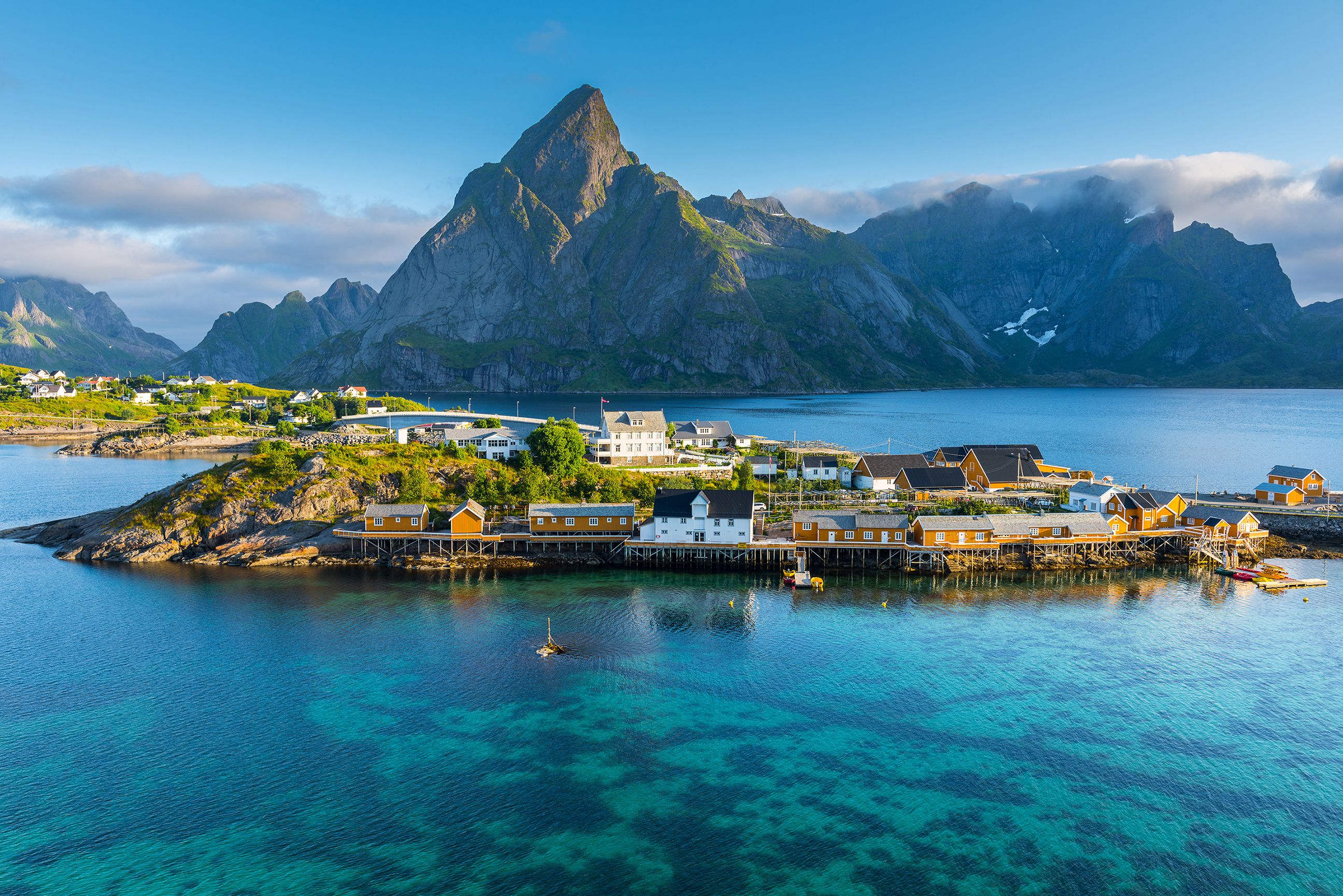 For nature lovers, Western Norway's alpine region of Lofoten should go off the bucket list and become a reality. For an active duo, head to Sunnmøre, a magnificent stretch of peaks and summits that's far removed from the tourist trail where you can climb, hike, surf, sail, and even take in a whale safari by rib.
If you're a powder junkie, charter a private yacht to ski on mountains so remote they are only accessible by sea. Like any charter, be sure to book in advance; availability is always limited and the best guides and boats get booked quickly. This is also a perfect time to see the Northern Lights together on a cozy sled in total seclusion surrounded by the awe-inspiring glacial peaks with a bottle of Champagne.
The Summer months in Lofoten are just as compelling, and honeymooners can head here to experience the midnight sun. Accommodation in this remote part of Norway is very limited, so it's worth hopping to a reservation at the design-focused Manshausen, which has only 7 glass-fronted sea cabins on offer. If it's winter that takes you here, check out the annual "Naturfestivalen" (Festival of Nature) arranged in the Ørsta area, featuring Northern Europe's steepest mountain race "Saudehornet rett opp".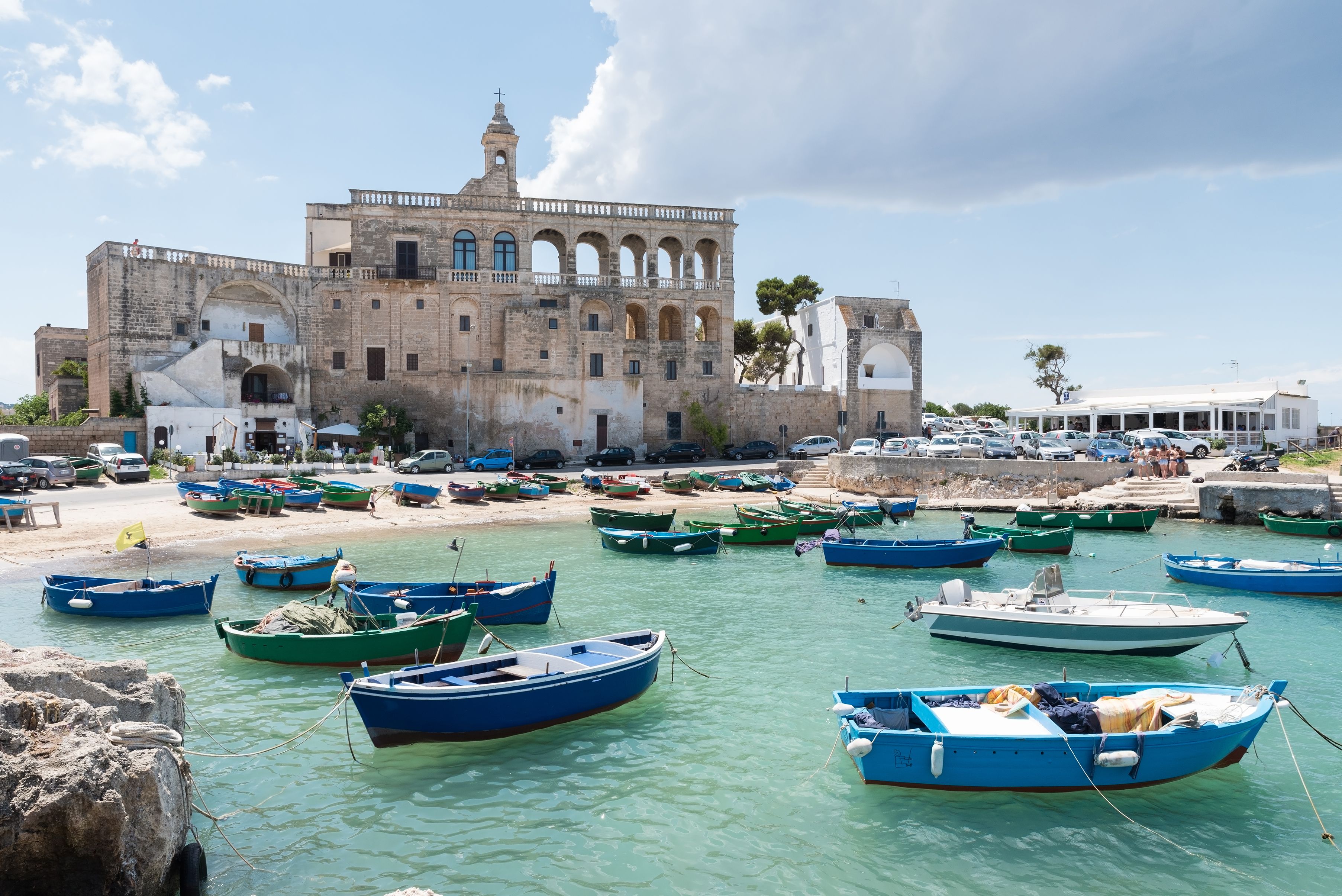 Puglia is about as close to perfection as anywhere. This Italian gem is ideal for year-round honeymoons with its charmingly quaint yet luxurious approach to life—and its peppering of some of Italy's finest beaches.
The breathtaking Borgo Egnazia luxury resort, gently tucked into olive groves and scattered with bougainvillea and jasmine, perfectly captures the elegance and mesmerizing beauty of the region. Resembling a traditional village, the resort is family-owned and operated, feet from the coastline with sweeping views of the Adriatic, and is scattered with salt water pools and a golf course that hugs the ocean.
Head out to the UNESCO World Heritage town of Alberobello, replete with iconic Trulli buildings and whitewashed stone huts. For some of the best food in the area, try out the sleek Lido Bosco Verde that looks out onto a shaded olive grove. Local produce abounds here with heaps of pasta, and legions of delicious Mediterranean options as well. Ostuni has some of the best beaches, so take your time to explore them all. Pro tip: when the beaches get too packed, locals head to city's many cliff terraces to unwind.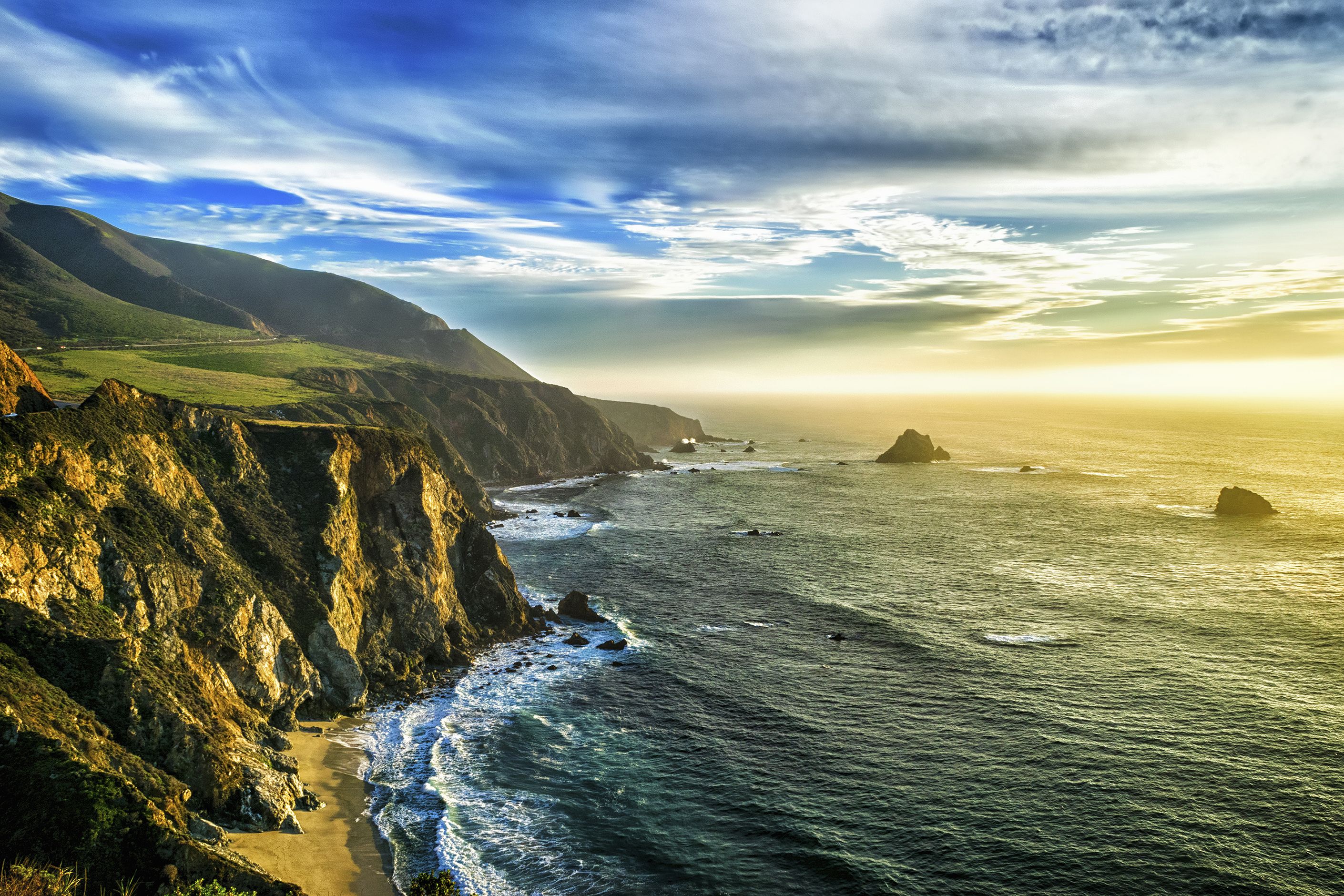 The California coast oozes romance with its natural beauty, varied (but perfect) climates and plays host to some of the best views around. For some Big Little Lies vibes, spend a few nights in the utterly cool beach town of Montecito (where many celebrities call home) for its low-key energy, discreet luxury, and picture perfect setting. Take off on bikes from the Montecito Inn (though be on the lookout for the opening of Rosewood Miramar Beach Montecito, opening later this year to much acclaim) and take a champagne lunch at the dreamy Four Seasons Biltmore.
Set out along the beach to neighboring Santa Barbara and get a couples' picture atop the courthouse with insane views of both the mountains and the ocean. Then, cruise Highway One—preferably by drop top—to epic Big Sur. For the adventurous duo, take the long road on the Nacimiento Trail that weaves through Redwoods, high up in the clouds, for the ultimate views. Here, waves lap the dramatic coast and there is nowhere better to enjoy it than at the Post Ranch Inn. High up in the cliffs, the property is flanked by both the Pacific Ocean and Ventana Mountains. Opt for an ocean view and you won't be disappointed for its exceptional food, unparalleled views, and five-star service. Take it from us, this is the ultimate lovers' escape.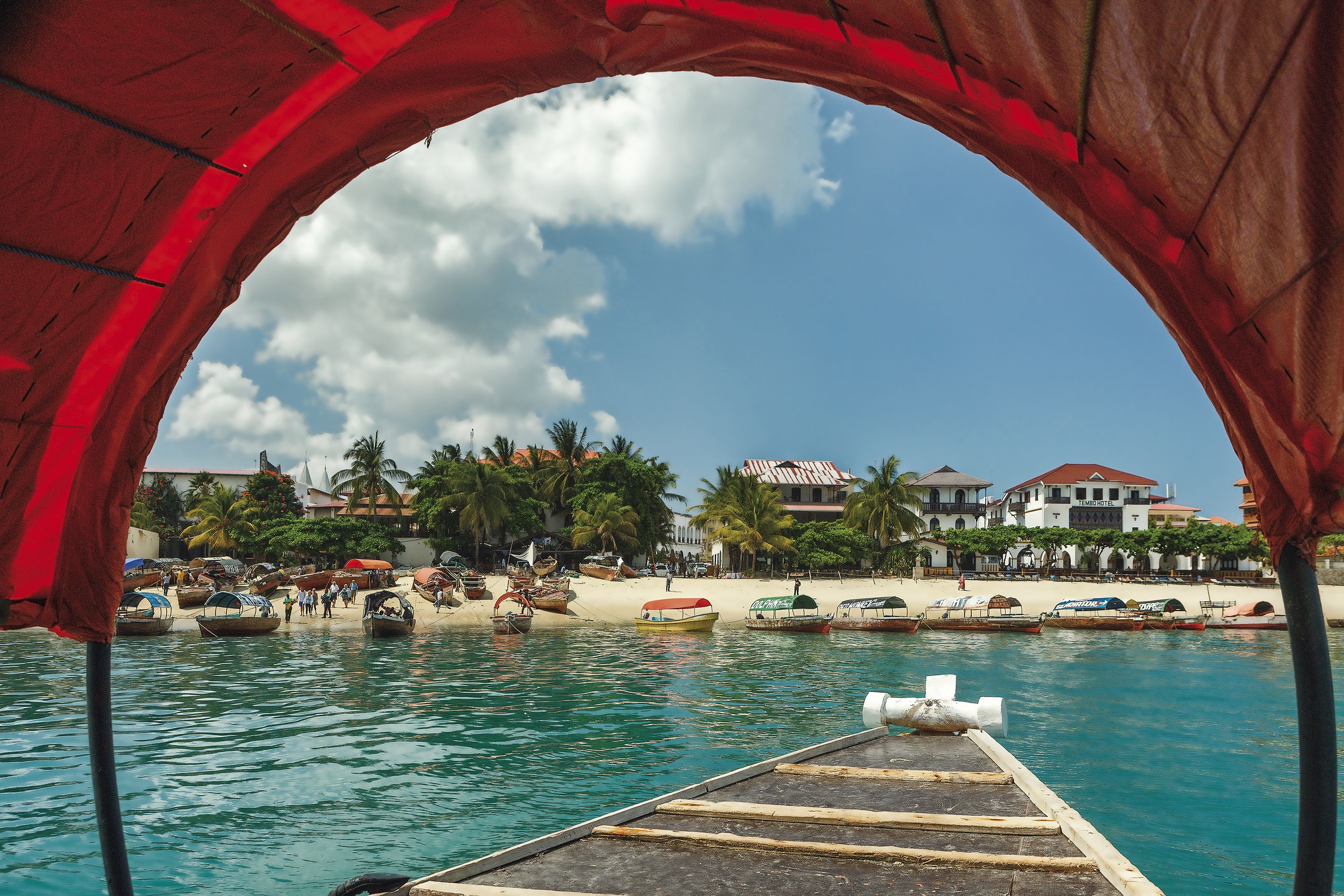 The small island set to make a big splash this year, Zanzibar has seen a raft of new openings to entice honeymooners to the Spice Isle. Nowhere though has managed quite the same pull as the new, design-conscious and eco-savvy, Zuri Zanzibar. A hotel strung together with honeymoon moments, some of the best times here are found off the silken sands of Kendwa Beach (fast garnering a reputation as one of the best in the archipelago) and out on the atoll.
Grab your partner and a snorkel as you head out to Tumbatu Island where, when the tides are right, you can be lucky enough to see green turtles gliding on by; the area is a favorite nesting spot of theirs. Then, for some time on land, the island capital of Stone Town is home to any number of quaint curiosity shops found down labyrinthine alley streets and amid bustling markets where locals hawk their wares.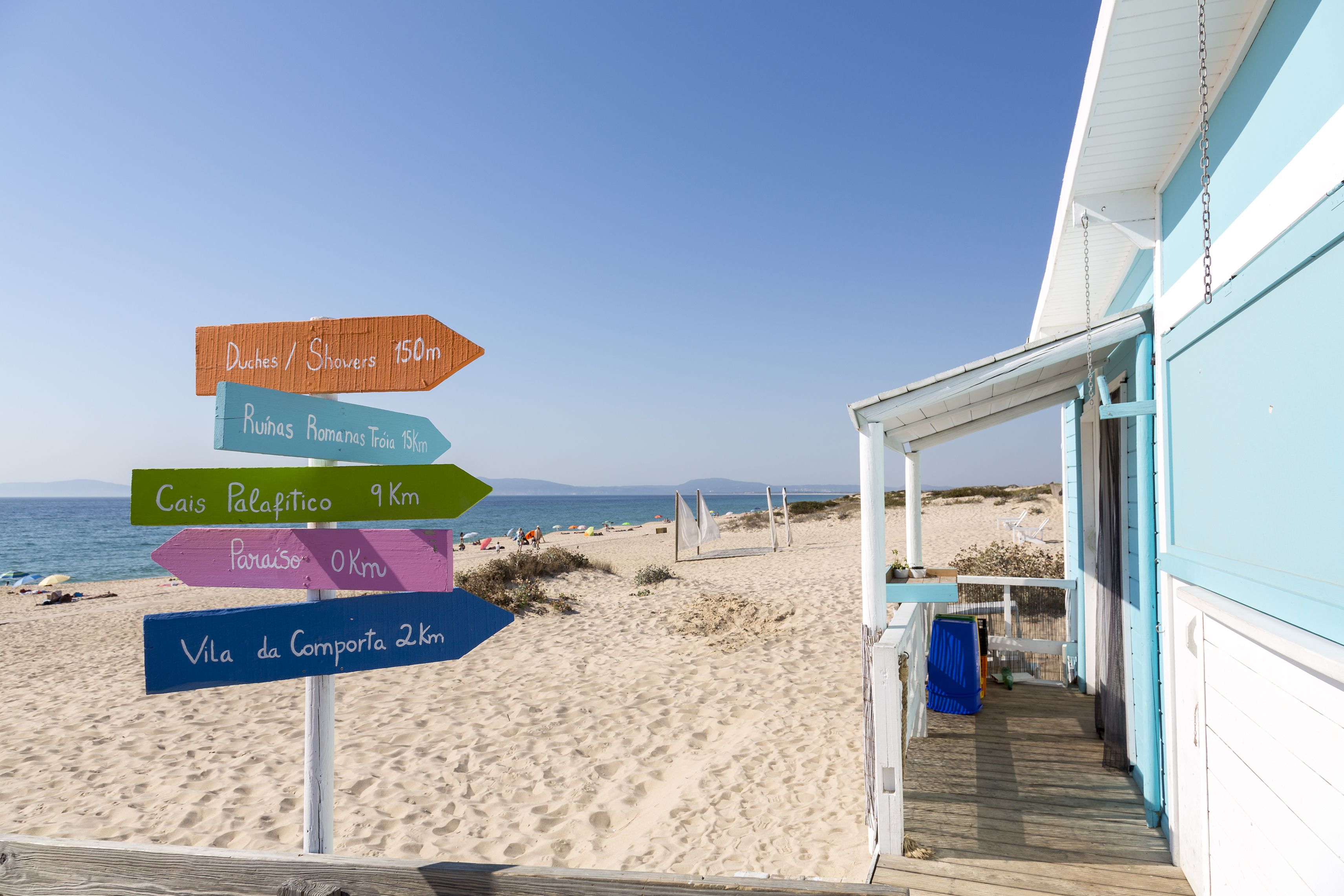 For an alternative to oft-crowded Ibiza, newlyweds should turn their sights on this Portuguese seaside getaway, where the well-heeled Lisbonites flock on weekends. Just an hour south of Lisbon, this cluster of villages is often referred to as "the Hamptons of Portugal," with high-profile names like Christian Louboutin, Jacques Grange, and Philippe Starck all boasting homes along the rolling dunes of this rice paddy-striped coast.
Make your home at the trendy, pine-clad enclave of Sublime; and while you're in town, live and eat as the locals do: Head down to the port in the evening to dine on whatever the fishermen have reeled in that day. Relaxed sophistication and barefoot luxury reign supreme here, making it a perfect choice for honeymooners looking for a place where they can walk barefoot down the beach one moment, and choose from a full roster of vintage champagne the other.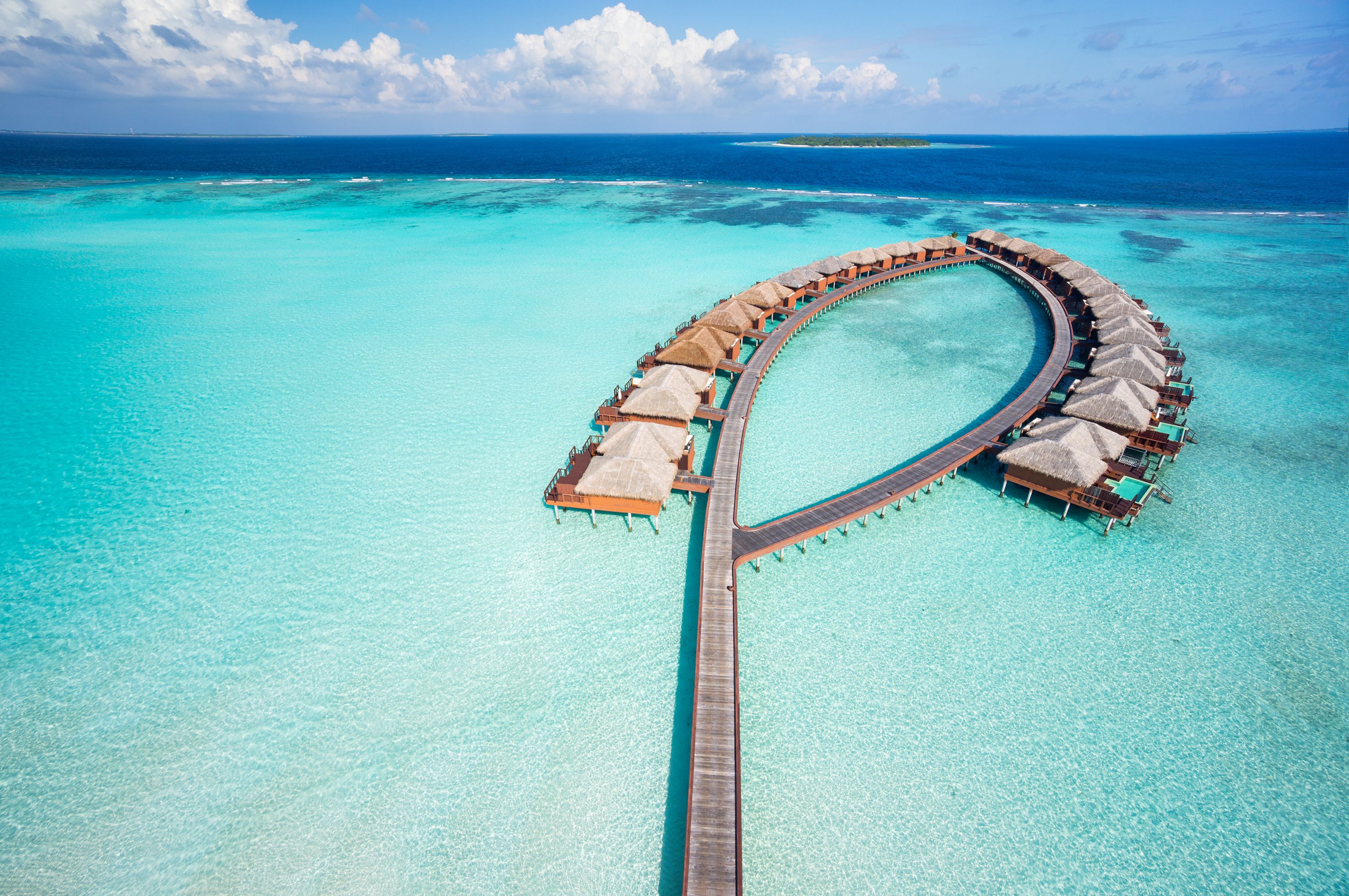 Southwest of Sri Lanka, this small nation of islands is tailor-made for ocean-obsessed couples. With snow-white sand and aquiline-blue waters, the Maldives is home to some of the planet's most idyllic islands—and sunsets that will make your heart melt.
With every island comes a new resort, so the that private island oasis you've been dreaming up is ripe for the taking. Long time favorite, Soneva Fushi, is hard to beat. As the pioneer of the now oft-cited barefoot-luxury movement, you're welcomed to the island by your very own private butler (aptly-named Mr. Friday) to indulge your every whim.
2019 is only set to stoke that Maldivian wanderlust further with some of the archipelago's most luxurious properties poised to open their doors. The end of 2018 saw the bohemian-inspired Joali and the ultra-private Kudadoo Private Island welcome guests for the first time as well. Hot on their heels for 2019 is the much-anticipated The Nautilus. More private homes than hotel rooms, you'll have jewel-like coral walls for a backyard and star-flooded skies for a ceiling. Add into the mix sustainable ocean-fresh cuisine and some of the world's best spas and it's easy to see how you'd want a a honeymoon to last a lifetime here.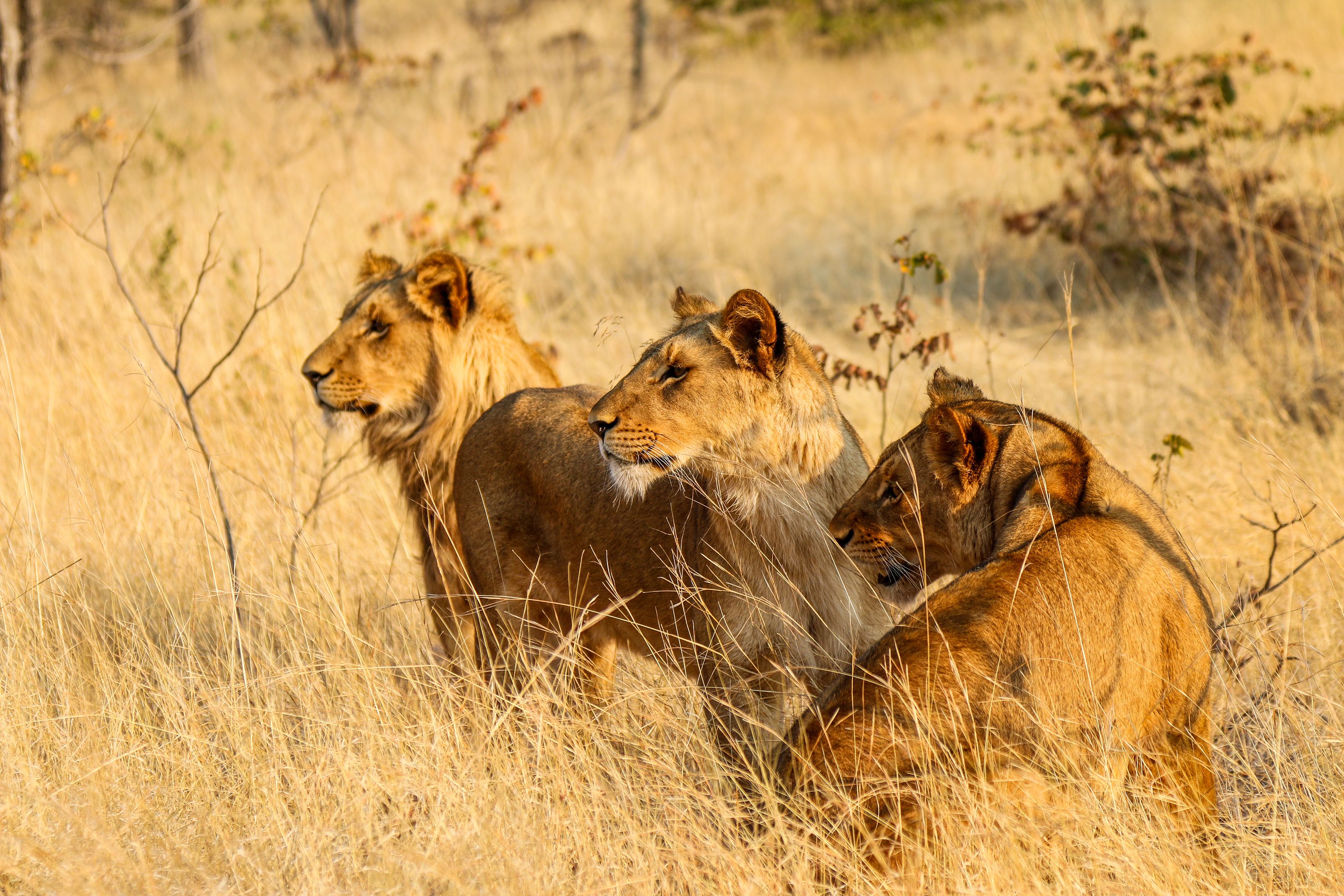 Considered by many as one of the last truly "wild" locales in Southern Africa, Zambia boasts mesmerizing wilderness teeming with one of the most diverse animal populations in the world.
For those looking to experience a part of the world that remains largely untouched by outsiders, where lions lounge in the shade of trees and elephants wander freely, Zambia is an unbeatable adventure. While the landscape remains entirely authentic, the country is home to some of the most luxurious safari lodges around, like Chinzombo, Time + Tide Chongwe Camp, Tongabezi Lodge, and more.
Whilst Zambia is great for the traditional 4×4 safari, it's in its walking and river safaris that the region really excels. Perfect for couples, Zambia offers a diversity of landscapes and experiences, from luxurious lodges to sleeping out under the stars. From spotting the Big 5 (the lion, leopard, rhinoceros, elephant and Cape buffalo) to taking in the cascading Victoria Falls, there's something for everyone here.
For thrill-seekers, head atop the Falls and into the Devil's Pool to peer out over the edge at the thundering water below. You'll find that you'll organically craft your own version of the region, somewhere between private walking and driving safaris in the Luangwa Valley and the riversides of the Lower Zambezi, freshwater fishing, canoeing, and riverbank sundowners.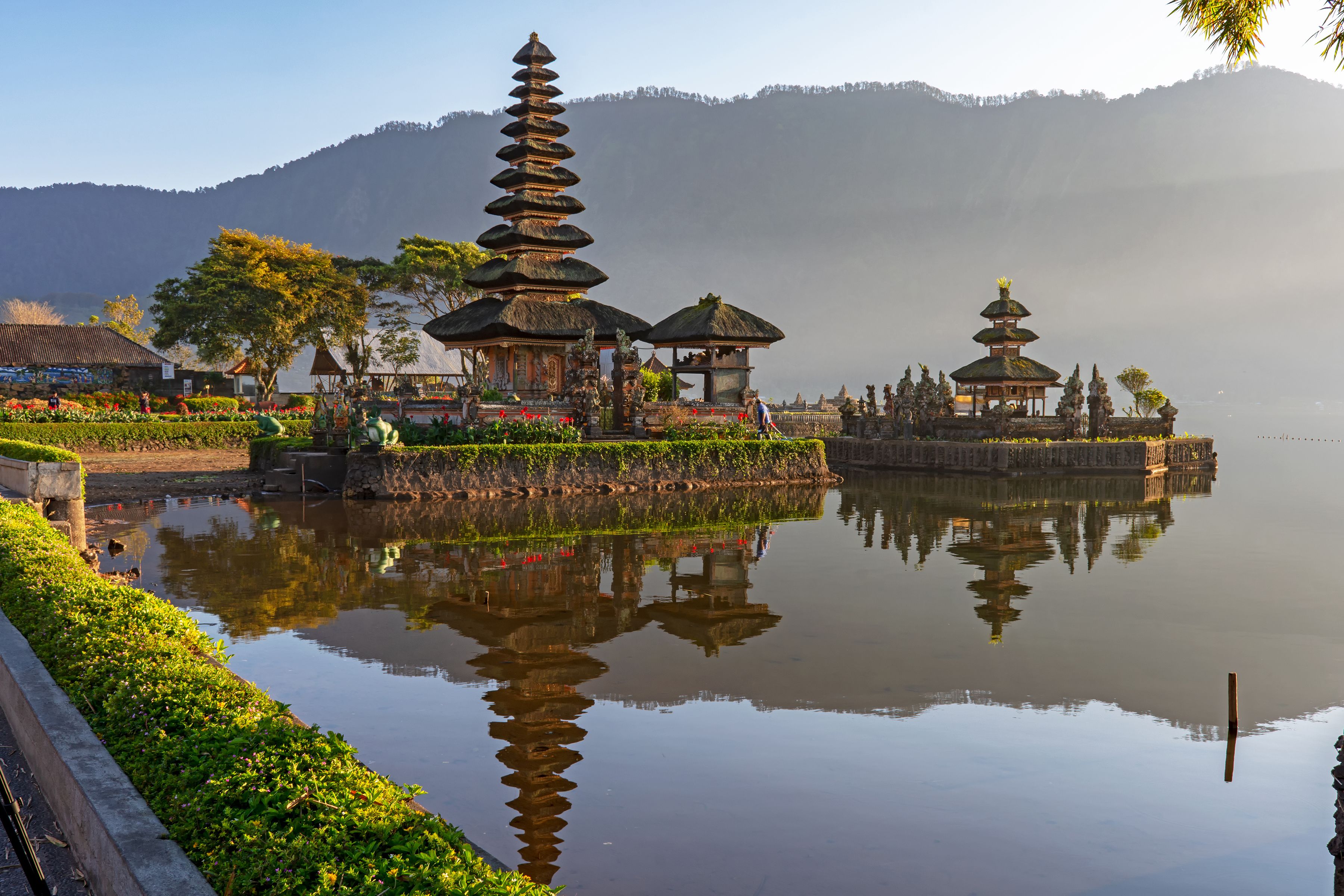 Indonesia has always been a honeymooner's favorite. It has that exotic appeal that makes it worthy of the occasion yet the luxury of somewhere that will bring that sense of marital bliss. While Java entices with the ancient stupas of Borobodur, Lombok invites an adventurous side and Bali speaks for itself; for a honeymoon that has it all – without the crowds – Sumba stands out on its own. More precisely, Nihi Sumba does.Sequestered in the heart of an undiscovered island paradise, the exclusive Nihi Sumba hugs the white sands of the Indian Ocean to create a remote hideaway. An island deeply-rooted in its culture, there is a spiritual connection to be found here that serves to energize and invigorate even the most laidback of honeymoons. Amid the beautiful, unspoilt landscape, the palm trees reveal a place perfect for any couple, whether they spend their days beneath the surface scuba-diving, rustling up a nasi goreng in a cooking class or exploring local villages and customs on an island tour. This is one somewhere you'll come for your honeymoon – and every anniversary to follow.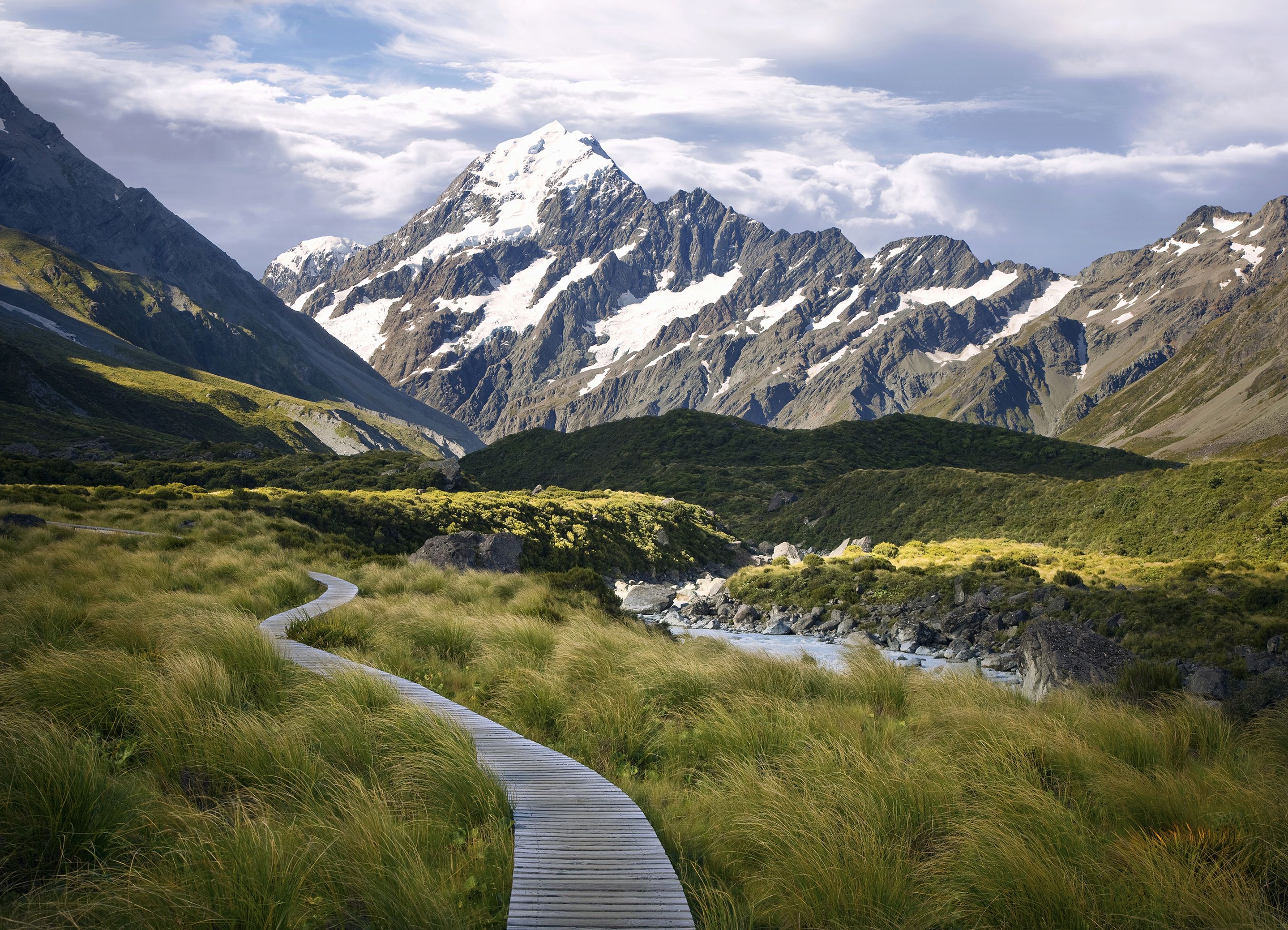 Active honeymooners, photography fanatics, and many more will absolutely love New Zealand. Here, mirror-smooth bays and sounds give way to emerald mountains, snowy peaks and rich farmland. Home to quite literally every adventure sport you can imagine (and a fair few you've probably never heard of), New Zealand is as warm and welcoming to the daring as it is to those who just want to sit back with a good glass of white (and maybe a few oysters too) and take it all in.
Explore Queenstown's chic café and restaurant neighborhood with a stay at Eichardt's Private Hotel, right in the thick of it. The Canterbury countryside is a bucolic gem, but nowhere unveils that sense of blissful solitude quite like the Ahuriri Valley. Lying in the shadow of Mount Cook beneath a canvas of wide-open skies, the area epitomises New Zealand's approach to grand adventure and the great outdoors. Walk miles in any direction without seeing a soul, fly-fish in some of the best spots to do so and stargaze as if you could reach out and touch the stars. But above all, stay at The Lindis. Opened just a month or so ago, it's already sealing its fate as one of the world's most spectacular lodges.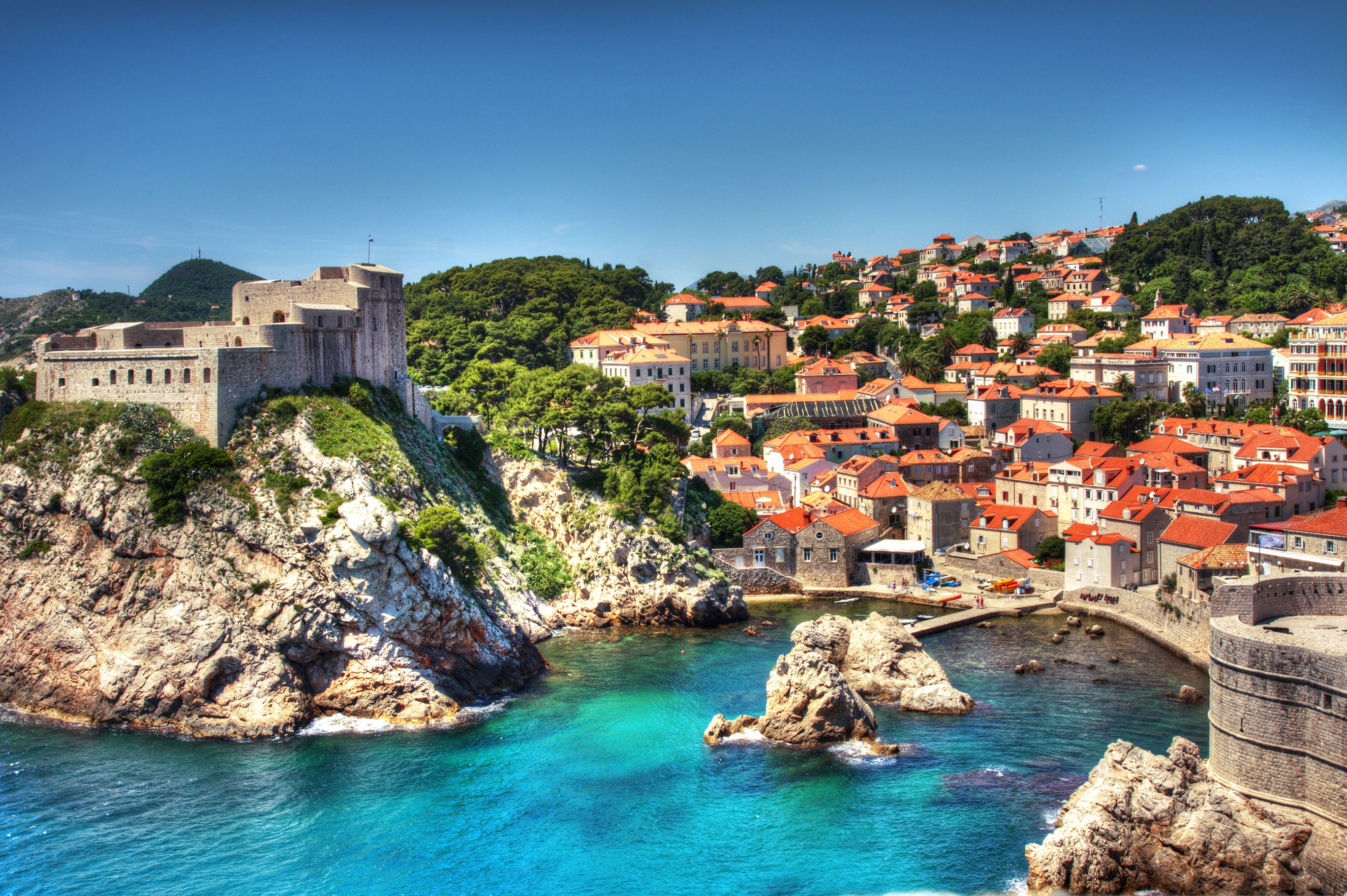 Maybe it's the final-season Game of Thrones madness as we prepare to bid farewell to Dubrovnik's starring role as Westeros' Kings Landing, but Croatia has never been a more sought after, or a more romantic, travel destination.
Croatia is rife with sights and experiences still undiscovered by most travelers: Expect gorgeous Roman ruins, like the fourth century Diocletian Palace built as a retirement home for the emperor himself (the same local limestone was used to build the White House), natural spectacles like the seven towering waterfalls of the Krka National Park, and virtually-unchanged medieval villages.
Spend the day sailing between Croatia's beautiful islands, including Pakleni Islands where you can dock for a swim and layout where you like. Dock in Hvar for a stroll along its cobbled streets and soak up its laid-back island vibes. Korcula is a must, and there is nowhere better to stay than the luxurious Lesic Dimitri Palace. Here you will find the supposed origin of the silk road, and you can explore San Marko Cathedral and the Museum of Icons which are well worth the trip. Vineyards, olive groves, and quaint villages dot a beautiful drive to Lumbarda, where you can lay out on the island's most beautiful beach or hit the local winery for some libations.
While there's much to explore by the light of the sun, Dubrovnik after dark is mesmerizing. The old city lights up (literally) and comes alive with an abundance of fantastic nightlife options.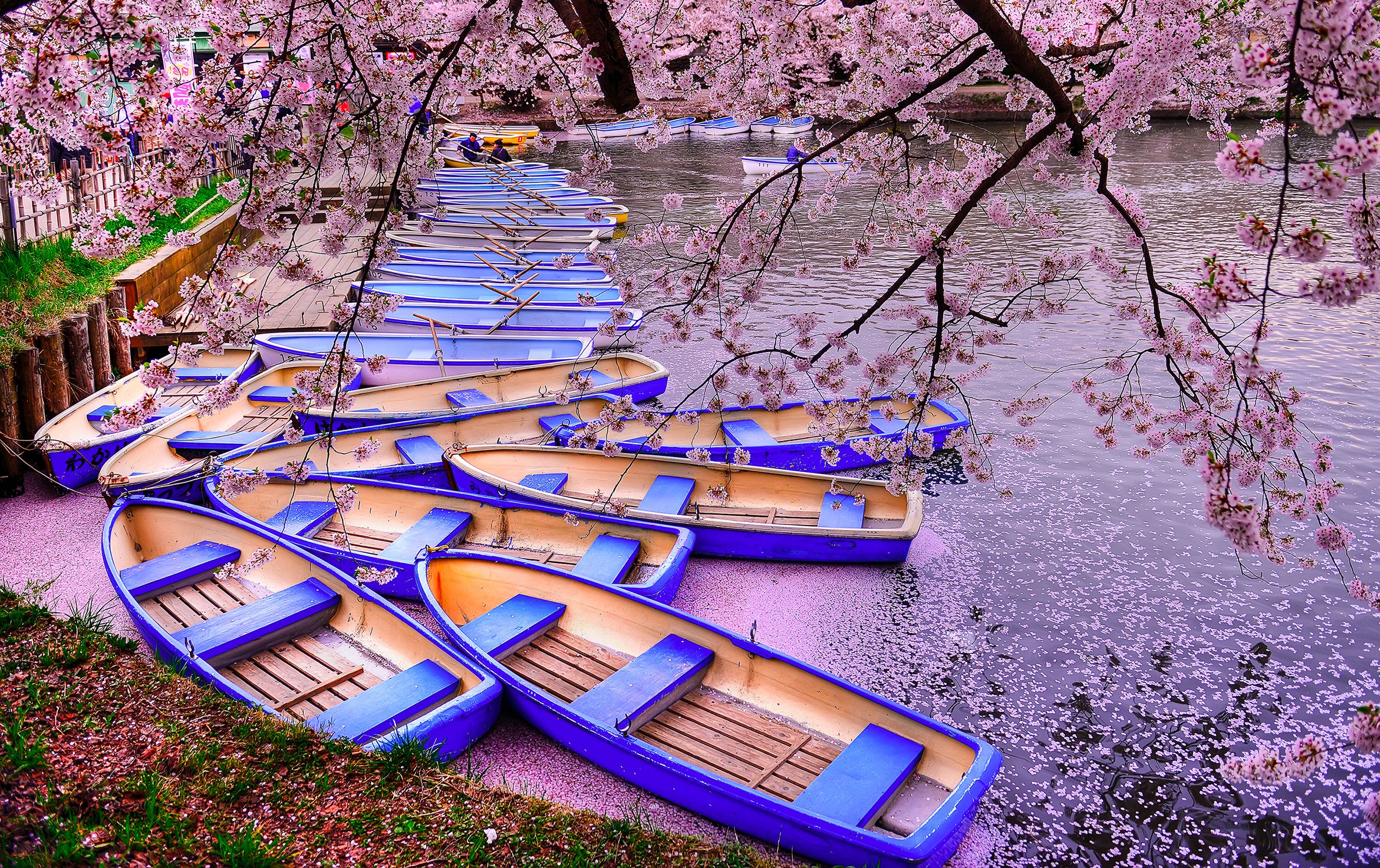 It's nearly impossible to find a more ideal backdrop for a honeymoon than the cascading pink petals of Japan in spring's cherry blossom season. Those blushing flowers are indeed ephemeral despite the seasonality of their abundance. And in truth, there's never a bad time to honeymoon in Japan.
For the zen side of things, make your way to Kyoto, where the city's hundreds of shrines and temples take you for a step back in time. Make it a spa trip by visiting one of the country's thousands of natural volcanically-warmed hot springs known as onsen (Japan is home to nearly 10% of the world's active volcanoes), or spend your days in Tokyo, sampling some of the finest, most precisely-crafted drinks and cuisine in the world.
For something a little different and a whole lot unique, head down to the Seto Inland Sea in the south where you can set sail on guntu. Japan's latest luxury offering, this 'floating hotel' comes decked out with onsen baths, a sushi counter and stylish cabins that open out over expansive sea views. Twin days at sea with days in the galleries of Naoshima and a stay at Benesse House for an art-fueled take on Japan.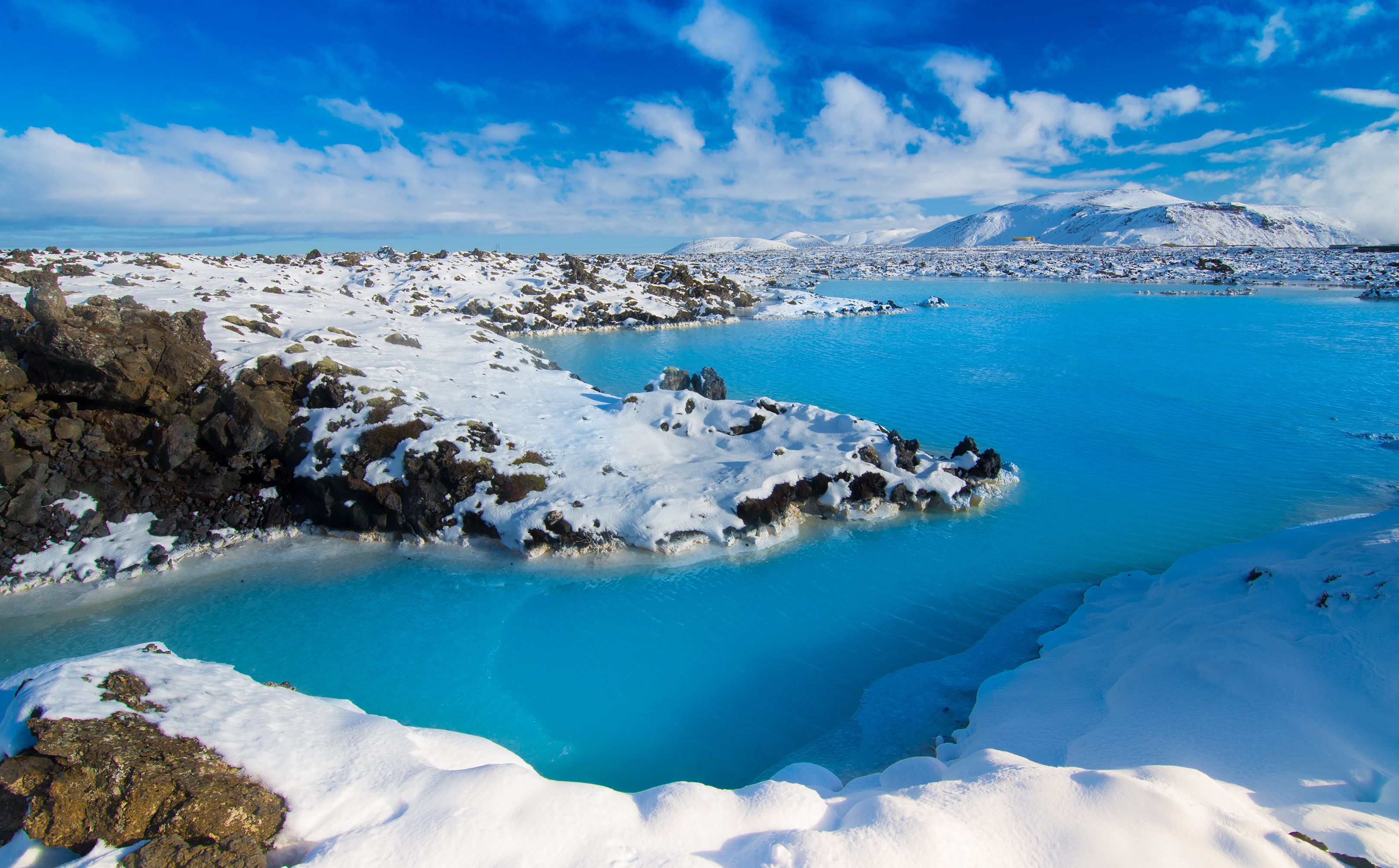 Whether you and your beloved are looking to explore exceptional New Nordic cuisine at Dill Restaurant, climb up and heli-ski down millennia-old glaciers, or soak away your troubles in skin-soothing natural hot springs—Iceland has everything you could possibly need at just a 5-hour hop from NYC.
Small but mighty, traveling through Iceland makes it easy to move between must-see sights like the famed mineral-rich waters of the Blue Lagoon, the shimmering glaciers of Vatnajökull National Park, or the trend-setting boutiques of Laugavegur in Reykjavik.
Iceland also happens to be one of the most accessible places on Earth to catch a regular display of the Northern Lights. Adventure abounds; whether a quad bike spin around Reykjavik, climbing the glacial wonderland of Sólheimajökull, or a super jeep excursion to Jökulsárlón from where you can take a boat ride out onto the electric blue lagoon, cruising in between the precariously placed icebergs and the playful seal colonies.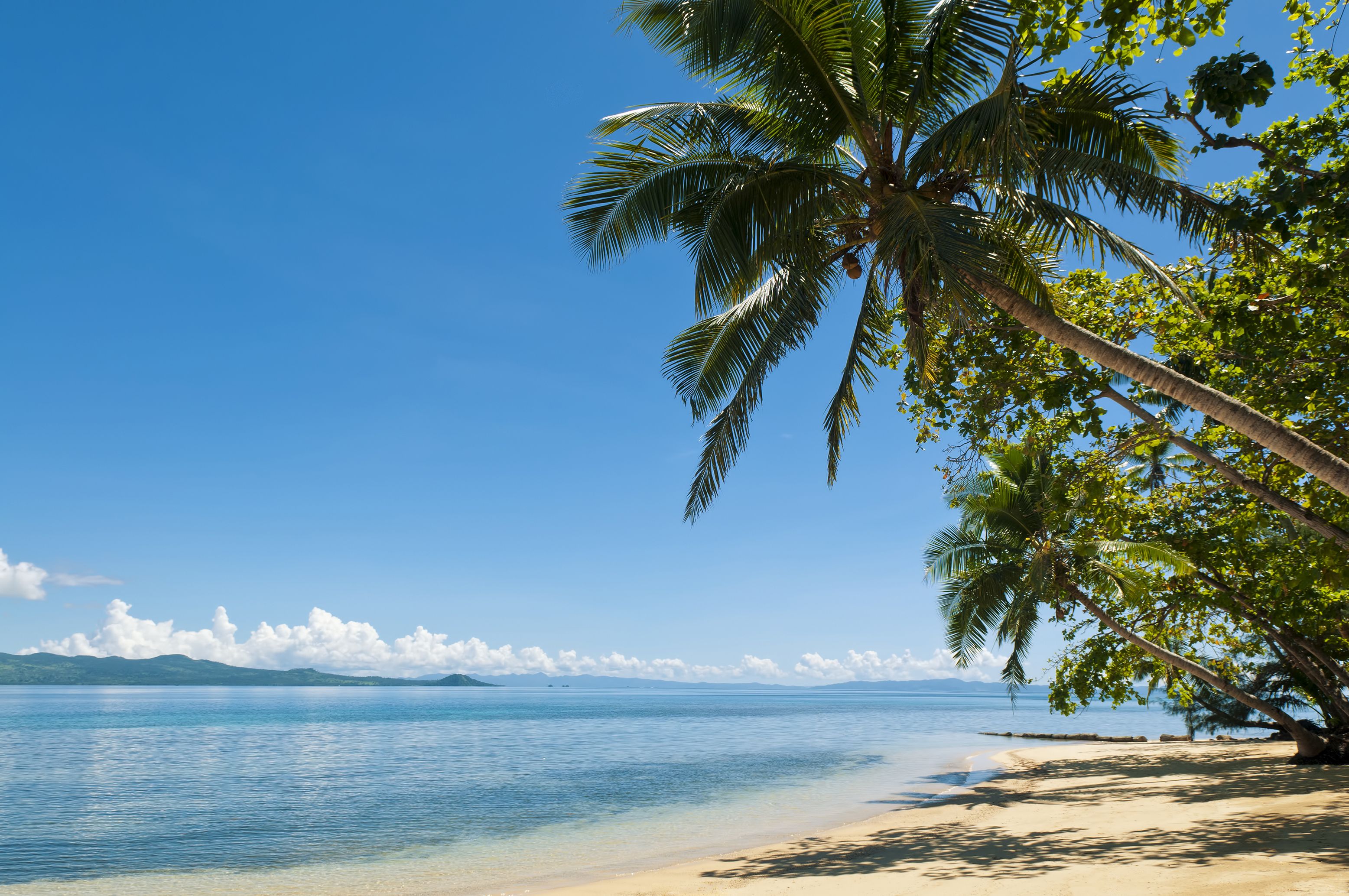 While the waters elsewhere in the Pacific sparkle on much in the same way they've always done, Fiji is leading the way in travel bucket lists thanks to a sprinkling of new openings that are taking the islands by storm. From the private islands of Kokomo and Laucala to serene stretches of untouched sands at Six Senses Fiji Malolo Island, this is the spot for a dose of honeymoon escapism.
For those not content for the days to stretch ahead in a steady rotation between the beach and the pool, Fiji also offers a dose of adventure concealed within its verdant hillsides. But what has so cemented Fiji's reputation is the warmth of its people. Greeting you with a heartfelt 'Bula!' at every turn, this is an island community that welcomes you in with open arms to share in its natural beauty.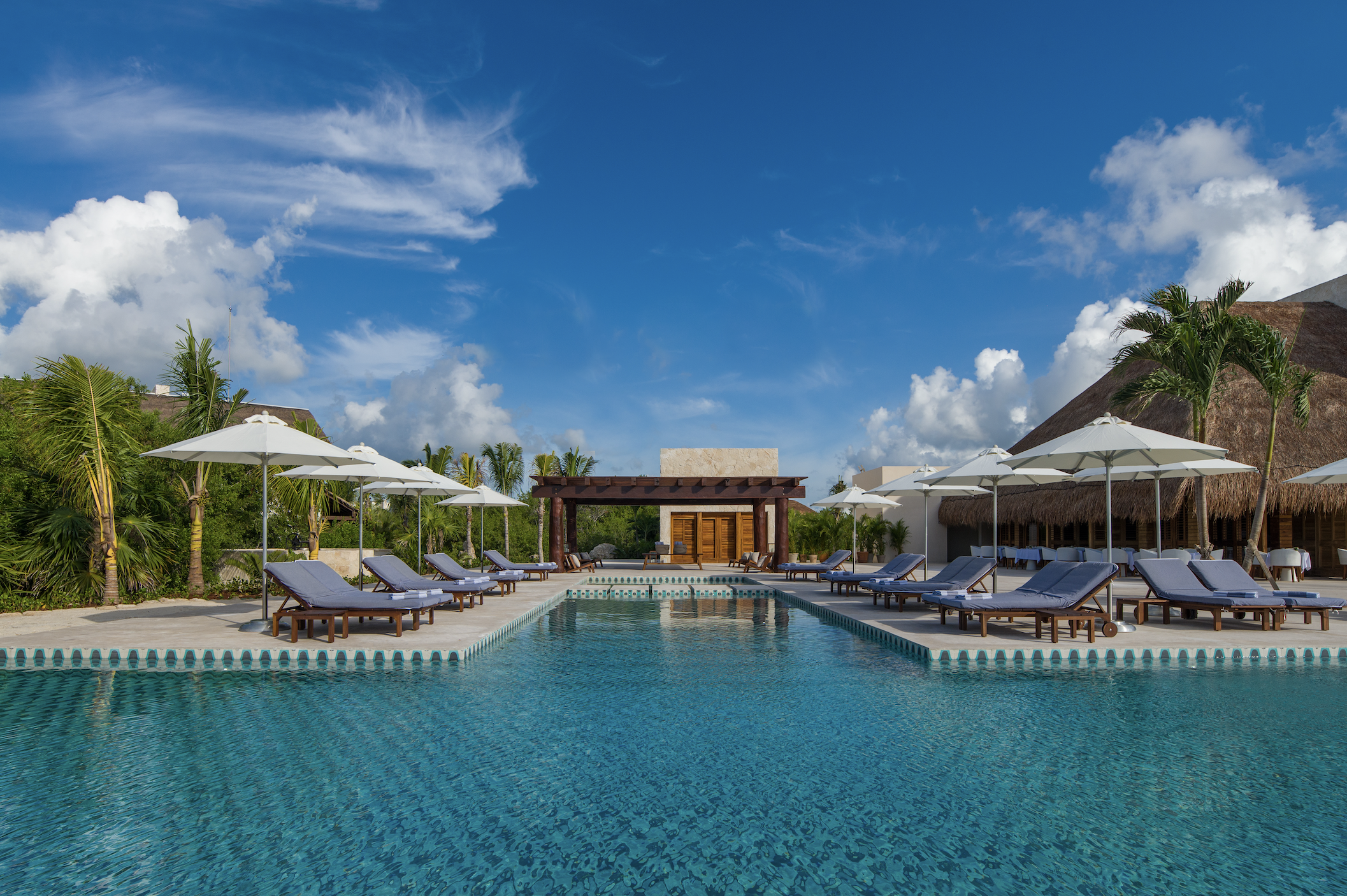 Set along pristine white sand beaches in Mexico's Yucatan Peninsula, the Riviera Maya is classic barefoot luxury at its very best and an idyllic setting for a honeymoon. While this stunning enclave North of Tulum has been on the radar of discerning travelers for years, some notable recent openings have put the Riviera Maya firmly on the map as a chilled out, but steadfastly luxurious, destination.
Chable Maroma, the newest jewel to join sister property Chable Yucatan, is a bastion of wellness set on 650 feet of private beach. The perfect relaxing 'reset' for honeymooners looking for the ultimate in chill, this boutique property is comprised of just 70 well-appointed luxurious suites that each have private pools and terraces with hammocks perfect for lounging.
Chable is renowned for their updated take on Mayan healing, so the spa is an absolute must, as they take their wellness offerings very seriously. Try the Deep Forest Awakening Ritual, a full body treatment that restores and rejuvenates the skin, in a sublime natural setting that you won't find just anywhere. Chable tapped renowned chef Jose Vallejo to elevate the culinary offerings so you won't have to sacrifice excellent food for a beachfront oasis, etiher. Here, you can actually have it all.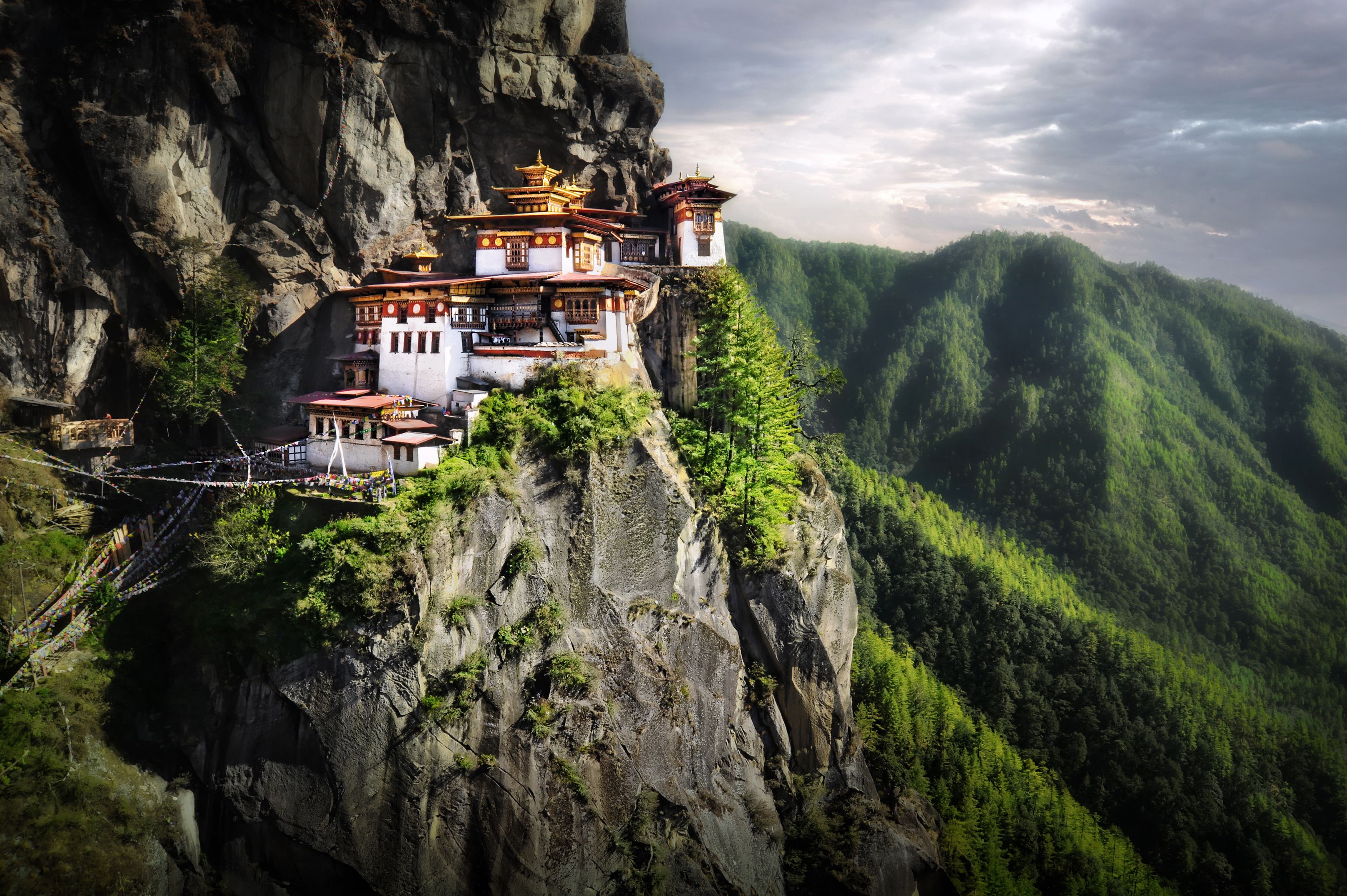 Bhutan, and namely the Bhutanese people, are considered the happiest on earth. The pace of life, reverence for the divine, and sheer unspoiled, staggering beauty of the place make it the perfect setting for honeymooners to be equally as joyful and inspired.
The country has come a long way in the realm of tourism, and the luxurious but ecologically-sound Six Senses have established two exceptional properties that almost feel camouflaged as they blend seamlessly into the landscape. Six Senses Thimphu opens early February 2019, and Six Senses Punakha will open its doors in March. You can't go wrong with either option and both have a tremendous sense of place, unparalleled luxury, and exceptional service.
The air of mystery and majesty of the mountains of Bhutan make it perfect for exploration; and the journey from Delhi is one of the most scenic routes in the world. Take several expert guides and explore the bustling markets, incredible meandering through verdant forests and paddy fields, as well as temple visits. Take a three-hour hike to one of the best views in the world: the iconic Tiger's Nest, the ultimate Instagrammable moment that will leave you in awe.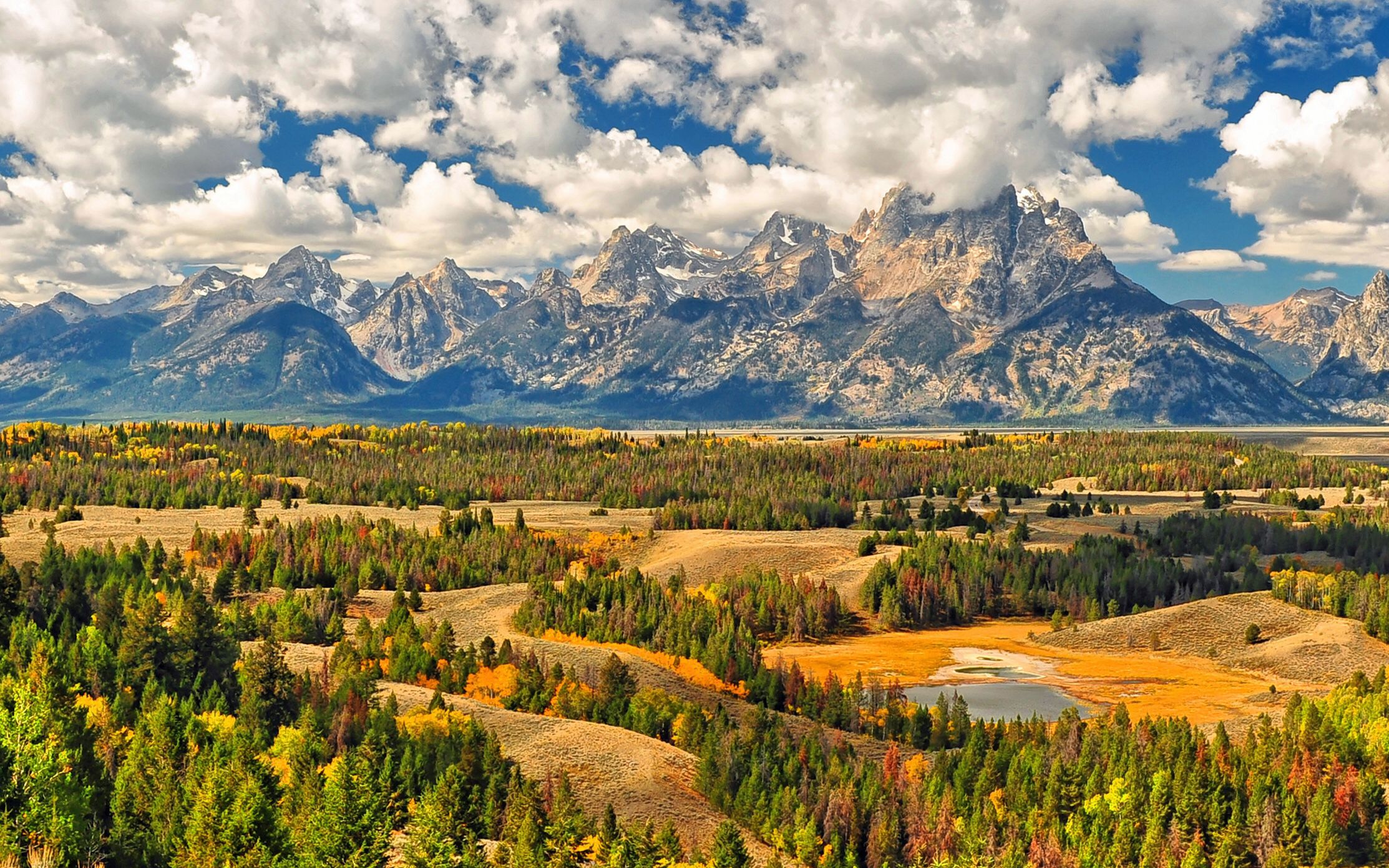 Jackson Hole, Wyoming epitomizes rustic luxury; it is one of those rare year-round destinations that can be tailored to each kind of honeymooner. There's a delightful otherworldly energy at play here and it's perhaps apt that locals call it Neverland.
Winter months deliver exceptional skiing and buzzy aprés options that appeal to even the most particular of travelers: The iconic town square features arches made of antlers and is home to the National Museum of Wildlife Arts, an amazing space curated with art that includes Georgia O'Keefe and Andy Warhol. The town itself feels plucked right from the set of a John Wayne film, though here you will find far more furriers, galleries, and independent bookstores. The area has no shortage of places to eat, but grab a bit at iconic Snake River Grill or Orsetto for cocktails and Italian-inspired fare.
To stay? Amangani embodies tranquil, refined luxury and embodies the versatility of the terrain with a breathtaking outdoor heated infinity pool, views for days, and is primed for adventure with heli-skiing, dog-sledding, white water rafting, and flyfishing. It's also a quick 20 minute drive to Jackson Hole Mountain Resort which features some of the best skiing the in the country.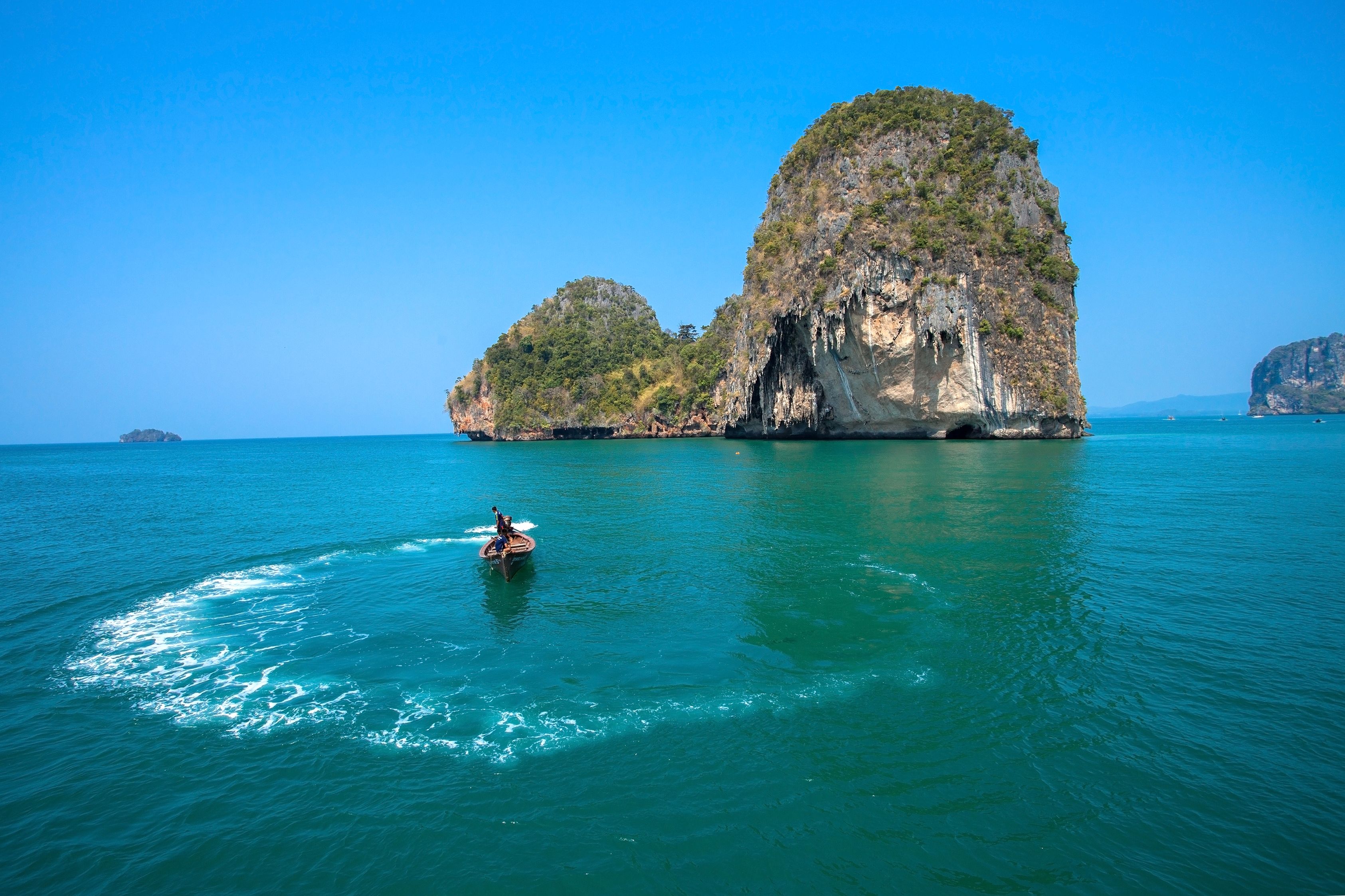 Lying off the coast from Chennai, the Andaman Islands are the latest island escape to entice the more intrepid honeymooner, who still appreciates a good dose of luxury ( and don't we all).
Thanks to the newly opened Taj Exotica Resort & Spa, this string of untouched isles is slowly shrugging off its back-packer image to welcome luxury travelers to its blissfully pristine beaches. A haven of natural beauty in contrast to the bustling mainland, this remote archipelago offers the chance to explore rainforests teeming with wildlife, and deserted beaches where the only companion to your sunset stroll will be the odd elephant or two.
Source: Read Full Article