Whether you're competing on a reality television show or just watching from the comfort of your couch (@me), you always want to know who set the bar in previous seasons—and how they did it.
World of Dance (which, btw, premieres on February 26 at 9 p.m. EST on NBC) is no exception. Now in its third season, the best dancers from around the world will need to compete not just with each other, but with the show-stopping performances from the past two seasons.
ICYMI, last year's competition was stiff—and went a little something like this…
After an impressive season of breathtaking performances from the show's top four competitors: S-Rank, Charity and Andres, Michael Dameski, and The Lab, the judges had a tough decision to make. Ultimately, The Lab, a crew of hip-hop dancers between the ages of 8 and 16 (um, WOW), took home the $1 million in prize money.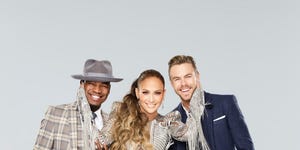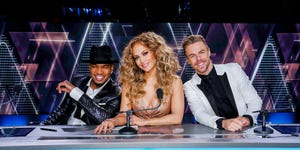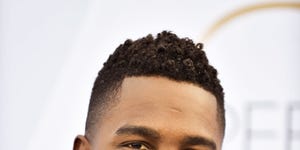 The West Covina, California crew, who die-hard fans will remember from World of Dance's first season, came back stronger and bigger with five new members for their second go-around. Their new-and-improved crew brought crazier moves, jaw-dropping flips, and intricate prop work to the stage in season two, earning them the top spot in the Junior Division after this school-themed performance.
The Lab turned each other into human swing sets and danced while sitting behind desks. It had the World of Dance judges—Jennifer Lopez, Ne-Yo, Derek Hough, plus guest judge Misty Copeland—on their feet and celebrating with the team before the scores were even released.
Obsessed with the World of Dance judges? Here's everything you need to know:
Just when you thought they couldn't possibly top themselves, they did. The Lab kept the momentum going all the way up until the world finals where they performed a neon-heavy Missy Elliot dance and a groovy lyrical hip-hop number to John Mayer's "Waiting On The World to Change."
By the end of the performances, the entire crew was in tears (and not gonna lie, so was I).
"The Lab is a force to be reckoned with," J.Lo said after deliberations. That force, combined with the crew's seemingly endless inventory of stories and dynamic ways to tell them through dance, earned The Lab the 97.5 points they needed to win. (Michael Dameski, a solo performer in the Upper Division, finished second with 96 points.)
The Lab continues to kill it on the dance floor. They train seven days a week in the studio and performed in Times Square on New Year's Eve.
And while it's hard to tell how another junior division team will top last year's brilliance, World of Dance hasn't disappointed fans before, so next season will probs be its best yet.
Source: Read Full Article