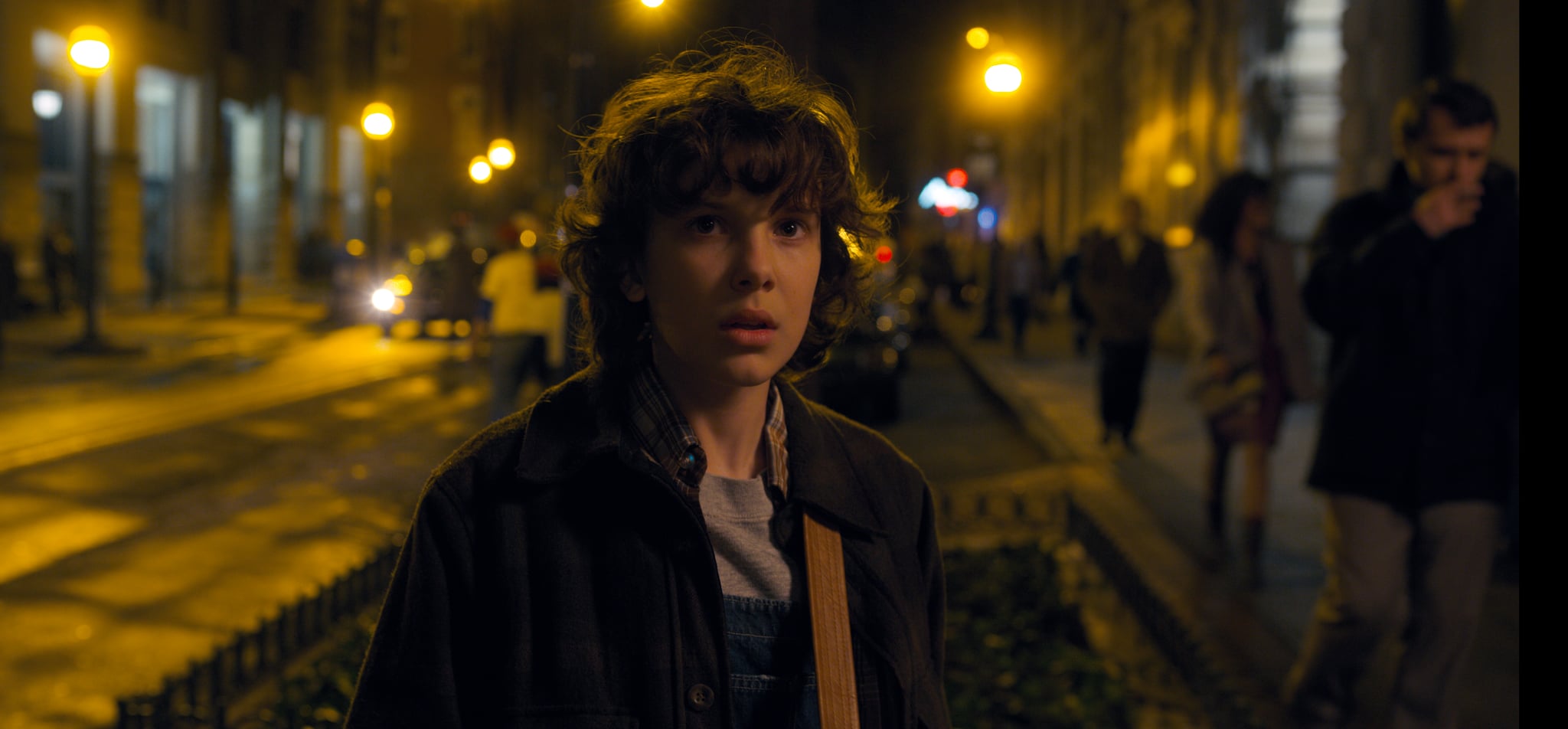 Image Source: Netflix
As much as we wish Stranger Things would go on forever, we recognize that the show has an expiration date. But when, exactly, will that be?
Ever since the second season came out last year, Stranger Things cocreators Ross and Matt Duffer have maintained the Netflix hit has a finite number of seasons. During an interview with New York Magazine in August 2017, Ross said that they were "thinking it will be a four-season thing and then out," which would mean there are two more seasons left for the Duffers to wrap things up. But speaking of wrapping, a series of teary-eyed photos Millie Bobby Brown recently posted to her Instagram stories after production on season three ended, has fans speculating that the sci-fi hit's third season will be its last.
Initially, Brown posted a video of her in a car as she explained that she was going to "cry all day FYI" on the last day of shooting as her character, Eleven. She also wrote messages to costars Sadie Sink and Noah Schnapp, saying "I can't say good-bye" and "this is not okay." Later she shared photos of her sobbing after filming, and a selfie of Schnapp and Sink calling them the "love[s] of her life."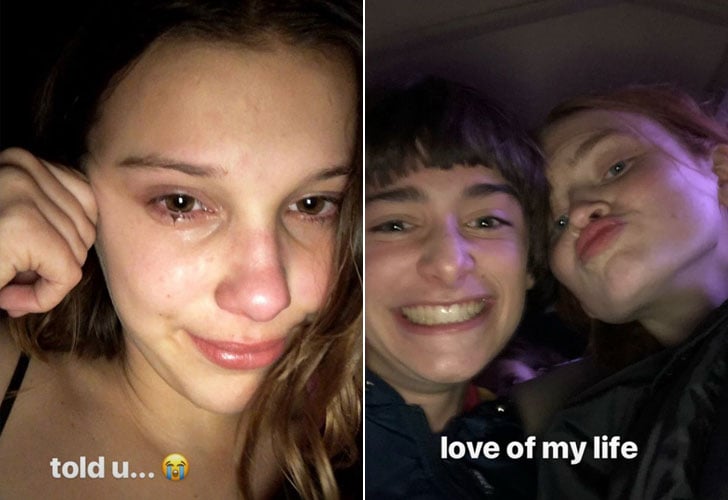 Image Source: Instagram user Millie Bobby Brown
Pretty emotional, no? Especially if there's still a full season left to film. Of course, if it's up to Netflix, there might be two seasons left to film, since executive producer Shawn Levy isn't necessarily on board with the Duffer's vision of only four seasons. In 2017 he told Entertainment Weekly that there's a chance Stranger Things will go beyond four seasons, but not by as much as you might hope.
"Hearts were heard breaking in Netflix headquarters when the Brothers made four seasons sound like an official end, and I was suddenly getting phone calls from our actors' agents," Levy said. "The truth is we're definitely going four seasons and there's very much the possibility of a fifth. Beyond that, it becomes I think very unlikely."
Source: Read Full Article