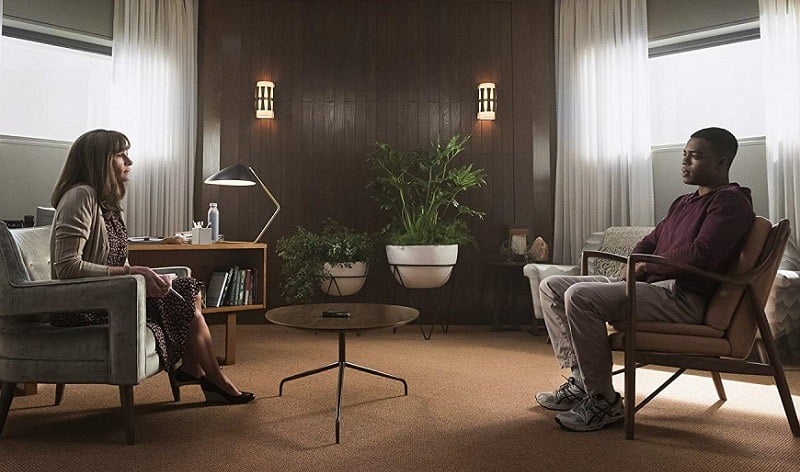 A scene from Season 1 of 'Homecoming' | Amazon
TV fans never want to see the end of a series they love, but when a second season is in the works there's usually reason for hope. After all, even with a limited series like HBO's Big Little Lies, nearly the entire cast returned for a surprise Season Two.
There are exceptions, of course. When a character dies or otherwise leaves a production, fans can't expect the status quo for the second go-round.
But then there are shows like Homecoming, the critically acclaimed series from Amazon Prime. While lead actors Julia Roberts and Stephan James ended the show alive and well, no one can say for sure whether they will return for Season Two.
In interviews with the show's cast and crew, you find everyone involved in the production as tight-lipped as can be. However, between clues from the source material and other aspects of the production, we can make an informed guess about Roberts and the potential for her return.
Where Season 1 left off
Going by plot alone, we would be inclined to say Roberts was likely to return for a second season. After all, her character Heidi made the trek all the way out West to track down Walter Cruz at the close of Season One. While it appeared Cruz couldn't recall her, viewers got the amazing visual confirming he did at the end of the final episode.
Would that be a natural place for the story to end? We believe it would, but considering Amazon ordered a second season from the start, another chapter is forthcoming. From that ending point, we could see Walter and Heidi getting to know each other again.
On the other hand, the source material suggests that moment could be an ending point. The second season of the Eli Horowitz and Micah Bloomberg podcast (on Gimlet Media) followed Heidi as she searched for Walter. Chronologically, that part has already come to a close on the Amazon show.
Can 'Homecoming' exist without Roberts?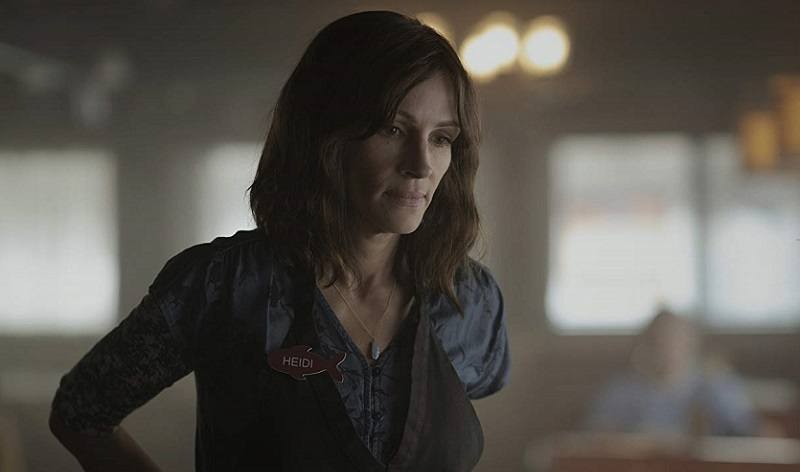 Julia Roberts plays Heidi as a waitress and Homecoming employee in Season 1. | Amazon
There are a few obvious questions related to Roberts and the star power she brings to the show. Can Homecoming exist without her for another season? The answer depends on what you think about James, Bobby Cannavale, Shea Whigham, and Sissy Spacek. Certainly, that's a solid cast for any production to run with, but Roberts still has the biggest name of the bunch.
It's difficult to imagine the show maintaining the same relationship with its audience without her, even given the talented creators behind the production. However, there are ways for Roberts to continue appearing in the show without her being the primary focal point.
For example, the show could follow Walter Cruz's path to his new life while flashing back to Heidi's search for him. Or it could go in an entirely new direction. Bloomberg told The Hollywood Reporter he and Horowitz were open to trying different angles (i.e., plot lines not yet explored in the podcast).
Homecoming fans definitely have a second season coming. Having Roberts be a part of it would be a great bonus, and we'd say there's an even chance she'll be in the cast when it returns in late 2019.
Check out The Cheat Sheet on Facebook!
Source: Read Full Article