"I usually just go to town to get my eyebrows or nails done," says 18-year-old Annabel Lee. "I'd never go with the sole purpose of shopping. I'd much rather go online."
This week more than £10bn will be spent on the Black Friday deals that have come to herald the start of the frenetic festive season. It is retailers' most lucrative time, but although struggling high streets and shopping centres have pulled out all the stops, many shoppers will not see the light displays and ice rinks – around 20p of every £1 spent this Christmas will not involve a shop visit.
Along with other members of Generation Z, Lee, a student from Bromley, has grown up buying clothes from websites that, like her, were born after the millennium. Instead of shopping, high streets are for personal grooming and grabbing a coffee with friends. "I'd much rather spend an evening browsing online than go in a shop," Lee says. "I get ideas from things I see on TV or from spending hours scrolling through Asos."
In the 20th century the biggest change in shopping habits was the growth of supermarkets. The big stores, with thousands of groceries, crushed the butchers, bakers and greengrocers who had been the backbone of the country's high streets. This time round it is the internet, with its infinite choice and 24-hour opening, that is taking its toll. And this festive season high street shops, which last week launched an array of sparkling new big-budget Christmas marketing campaigns, fear the worst.
"I come to the high street about once a month, and it's usually only to see someone and go for a drink or food," says Frankie Marshall, 25, having a catch-up with her mum and a friend in Coffee Revolution in Eastbourne. "It's too busy, and because the shops are so small you can barely move. I do all my shopping online insteadThere's not a lot of choice around here because some of the shops have closed down.It'll be better when the new shopping centre "opens.
Figures compiled by the Local Data Company show the number of vacant shops, pubs and restaurants in Britain rose by more than 4,400 in the first six months of this year. The pace of decline means more than one in 10 shops now lie empty.
Both the retail and restaurant trade are being hit. According to the British Retail Consortium up to 85,000 jobs disappeared in the first nine months of the year. Major chains including House of Fraser, Evans Cycles, Maplin and Poundworld have gone bust, while restaurant groups including Gourmet Burger Kitchen, Byron and Jamie's Italian have been shutting outlets.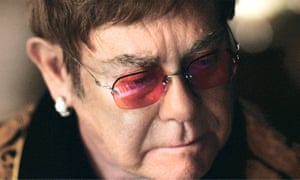 The huge shift in behaviour is illustrated by where Britons spend: 10 years ago 5p of every retail pound was spent online, experts predict that figure is heading for 50p. At the same time, retail's share of overall spending is shrinking as people opt to spend their cash on experiences such as trips to the hairdresser, beauty salon or weekends away. Barbers and beauty salons, together with gyms and vape shops, are among the only retail sectors still growing fast. To stay relevant, shopping centres with strong finances are turning themselves into theme parks with climbing walls, escape rooms and cookery schools – as well as shops.
Jake Berry, the high streets minister, told the Observer the health of the high street was mixed. "It's not all doom and gloom," he said. "The high street is always changing. There is no law we can pass to stop people shopping online, nor would we want to."
The recent budget included a £1.5bn package to help struggling high streets, including business rates relief for independent shopkeepers and a £675m fund to back regeneration projects which will launch in 2019. Last week Berry presided over a Bake Off-style high street contest that saw the picturesque Welsh town of Crickhowell crowned the "UK's best high street".
In Crickhowell civically minded locals have fought back against seemingly inexorable high street decline with initiatives that included fighting off plans to convert a former pub into a supermarket. Berry said the Usk Valley town was a shining example of how rural high streets with a big hinterland could "continue to thrive" in an internet age.
But retail experts argue the government business rates changes do not go far enough and do not help struggling giants like Debenhams and Marks & Spencer, who are saddled with the highest bills, at a time when other business costs are also going up and sales are leaking online.
"I don't accept cutting a third off the business rates bills of small independent shops doesn't help. This is about bringing people back on to the high street," counters Berry.
But high-street optimism is scarce. "I think the rate of store closures will accelerate into next year," says Richard Lim, chief executive of Retail Economics. "This is a pinch point for retailers struggling with a business model that is not fit for purpose in a digital age."
"There are a lot of large retailers with too many stores and fixed costs, such as rent and business rates, don't go down when customers opt to buy online. There are also extra costs associated with filling these orders." Several hundred more House of Fraser staff will lose their jobs in the new year after the chain's new owner, Mike Ashley's Sports Direct, said another four of its stores including the branches in Newcastle's Metro Centre and the Lakeside shopping centre in Thurrock, Essex were to close. At a recent financial update Marks & Spencer refused to rule out more shop closures, because around a third of its stores pre-date the second world war and some are located on ailing high streets. Last year its Christmas sales were a washout, and this year it shifted strategy from a John Lewis-style blockbuster ad to a social media campaign starring Holly Willoughby. The This Morning presenter is seen as part of a drive to attract younger women – but, like most traditional retailers, M&S faces a fight.
"All my clothes are from Depop or Pretty Little Thing [PLT]," says Annie Lord, 23, a London-based writer. "PLT is so cheap compared to Topshop and they copy so quickly whatever Kylie Jenner wore the night before.
"Online retailers offer free returns so it's easier to try stuff on at home than traipse around town. Also changing rooms are usually grim and show up all your blackheads."At the moment half of Britons are unable to have online orders delivered to their workplace and missed deliveries are eating into retailers already-squeezed profit margins. So a recent trial by Waitrose, which sees drivers allowed to enter customers' homes to unpack their groceries while they are out is seen as a sign of the final high street barricades falling.
"The real catalyst for further acceleration in online sales is overcoming the cost of delivery and getting through the front door," explains Lim.
"Younger shoppers buy online more often and are willing to pay [for delivery]. We would predict half of non-food sales will be online within 10 years."
And that will mean many more empty shops on the high streets.
Source: Read Full Article