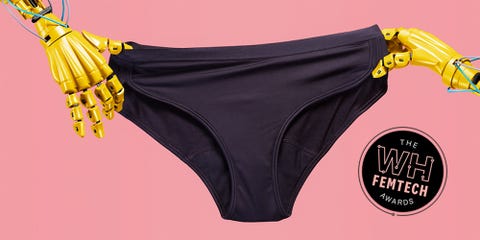 Futuristic robots that help you get dressed? We're not quite there yet. But a recent explosion of technology geared toward improving women's health is rolling out of the lab, into stores, and onto our phones.
These newfangled tools—from smart breast pumps to period-tracking apps to forward-thinking sex toys—all share one goal: to empower women to take control of their physical and mental health in every way. Welcome to WH's first Femtech Awards. Tap, type, track, vibrate, click. Any way you get in on the action, you win.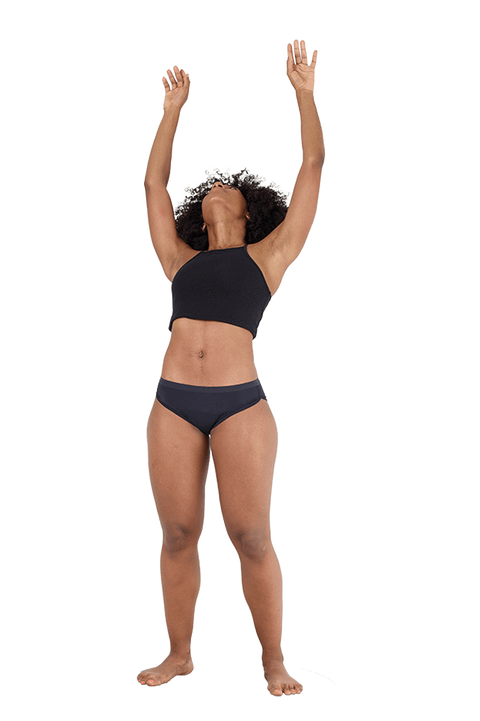 THINX
Period VIPs: THINX Sport
THINX
shethinx.com
$32.00
BUY IT
An ultra-absorbent panel kept us dry sans tampon even on medium-flow days. They're so comfy, you'll wear them when you don't have your period too.
Spring
Period VIPs: Sophie Hipster Mini
BUY IT
Sheer period undies with a secret superpower: a triple-layered fabric that prevents leaks.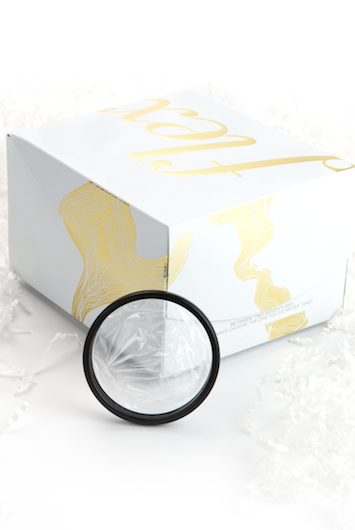 The Flex Company
Period VIPs: Flex Disc
The Flex Company
flexfits.com
$15.00
BUY IT
Tampon changes mid-meeting or on a hike? The worst. Enter these bendy disks that collect your flow for up to 12 hours.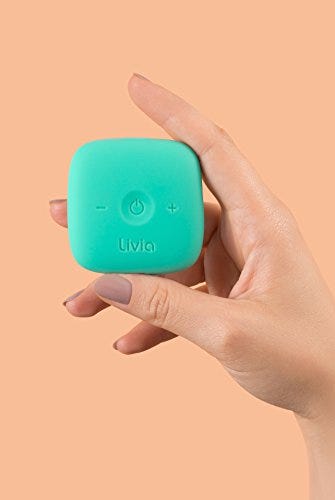 Amazon
Period VIPs: Livia
Livia
amazon.com
$158.00
BUY IT
Tingly pulses from this wearable stop your brain from receiving ouch cramp signals. Worked for our editor!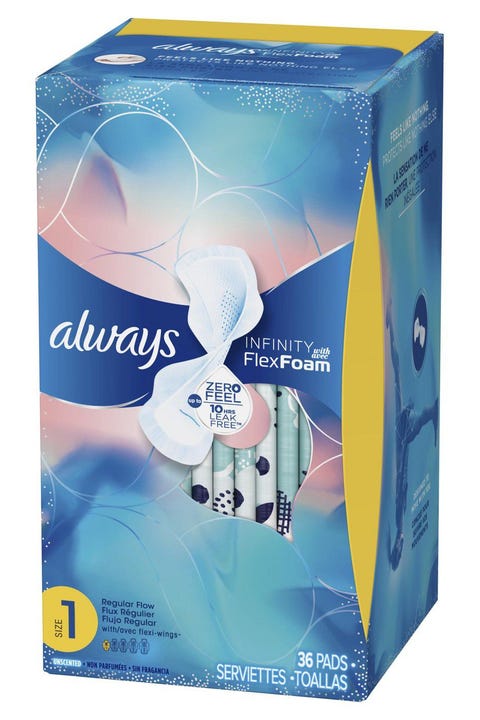 Amazon
Period VIPs: Always Infinity with FlexFoam
Always
amazon.com
$24.36
BUY IT
Ultra-thin pads that absorb 10 times their weight? We're converts.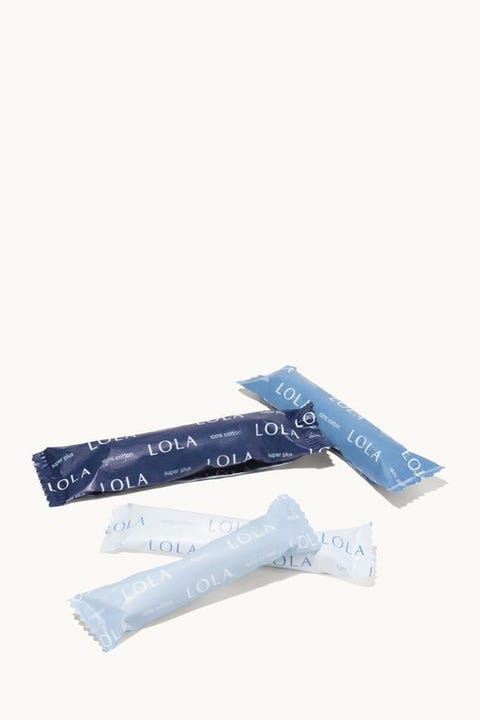 LOLA
Period VIPs: Lola Tampons
LOLA
mylola.com
$9.00
BUY IT
This build-your-own-box subscription service (you pick the absorbency mix, quantity, and frequency) delivers organic, dye-free tampons and padsto your door. Think of it as your period fairy.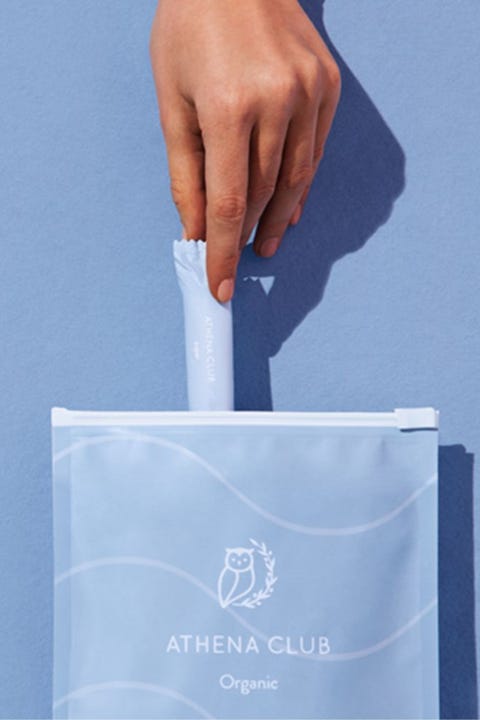 Athena Club
Period VIPs: Athena Club Premium Tampons
Athena Club
athenaclub.com
$6.50
BUY IT
Big wins for this subscription service's tampons: a leakproof mesh outer layer anda budget-friendly price tag.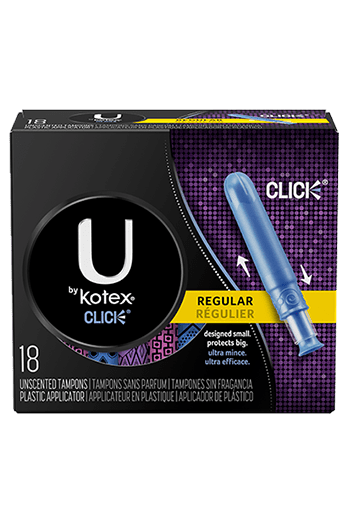 Kotex
Period VIPs: U by Kotex
Kotex
ubykotex.com
$6.99
BUY IT
Toss a couple of these compact cuties in your clutch. When it's time to use—surprise! Pull the ends for a full-size protector.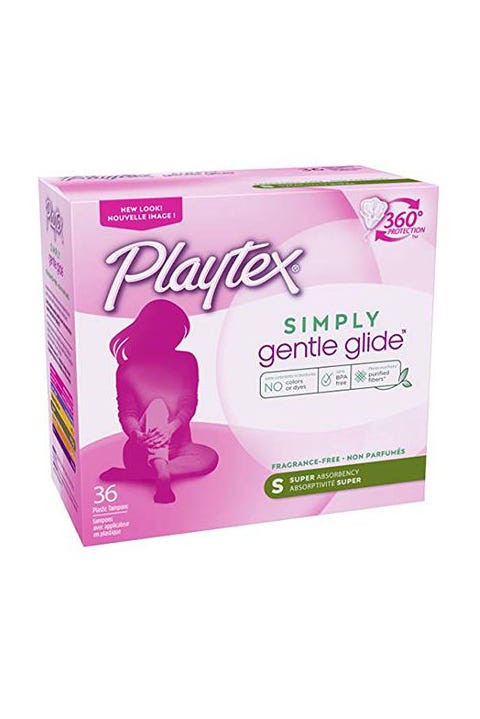 Amazon
Period VIPs: Playtex Simply Gentle Glide Tampons
Playtex
amazon.com
$6.99
BUY IT
This mega-absorbent standby sports a new clear applicator that's color-, dye-, and BPA-free. Fancy!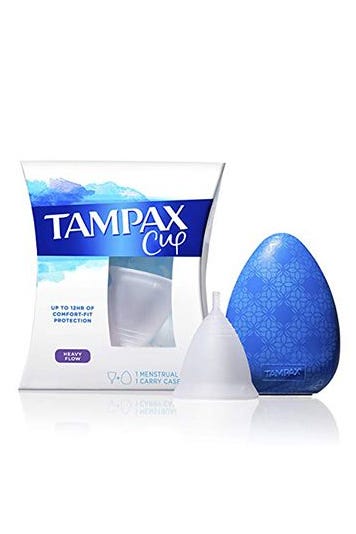 Amazon
Period VIPs: Tampax Heavy Flow Menstrual Cup
Tampax
amazon.com
$39.99
BUY IT
The company's period pros leaned on tons of testing in developing a more comfortable (finally) menstrual cup, sized to fit your flow.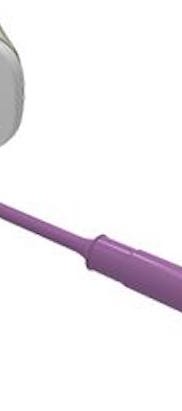 My.Flow
Period VIPs: my.Flow
CHECK IT OUT
This start-up is developing a tampon with a monitoring device that will tell you (via Bluetooth connection to an app) when to change it. Your white jeans will thank you.

DAME
Period VIPs: D. The first reusable tampon applicator
BUY IT
An antimicrobial reusable applicator sounds a bit ick, until you consider that the average tampon user will go through 11,000 cotton corks in her lifetime, and every plastic cover ends up in a landfill or the ocean.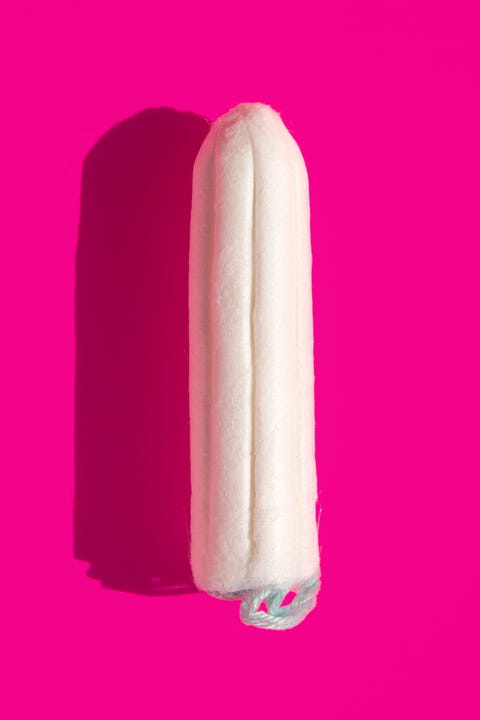 Getty ImagesWestend61
Period VIPs: Next Gen Jane
CHECK IT OUT
The goal of this start-up, led by an MIT-trained biomedical engineer: a smart tampon that can screen for STIs and cancer.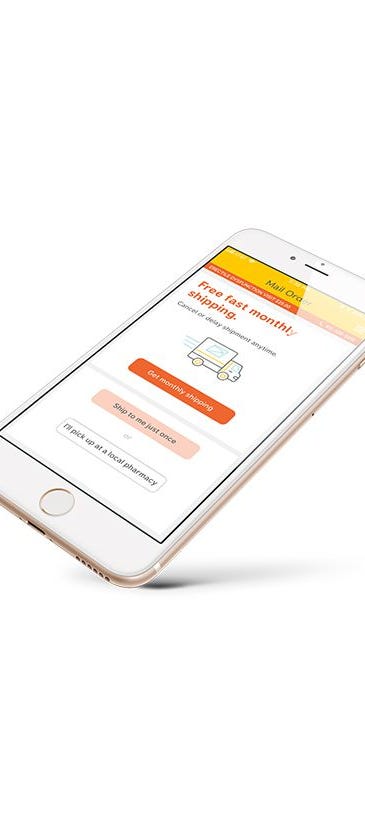 Lemonaid
Doctors on Demand: Lemonaid
GET IT
A one-stop digital doctor's office for all your repro health needs. Via the app or video, chat with an on-call MD or nurse about getting treatment for a pesky UTI, a prescription for birth control (it can be mailed to your door), or an STD test (you go to a nearby lab).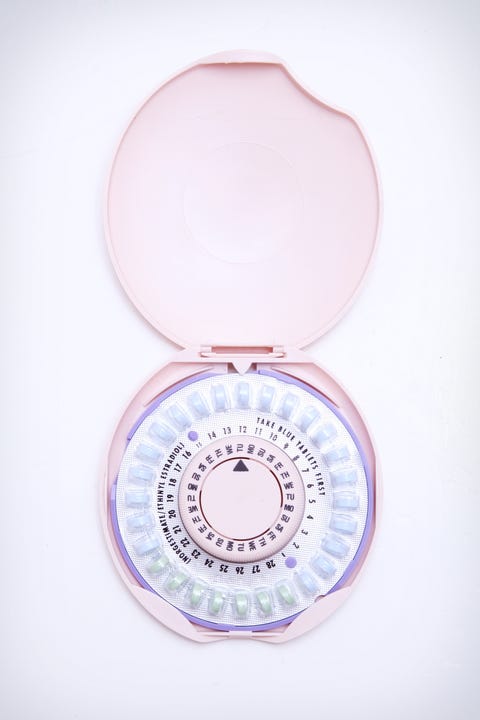 Getty ImagesRyanJLane
Doctors on Demand: Nurx
GET IT
Tell Nurx (via an app) which pill you want— or ask its med pros for a reco—and a doc in your state will remotely Rx your meds right to you in as little as 72 hours. Not insured? Fees start at just $15.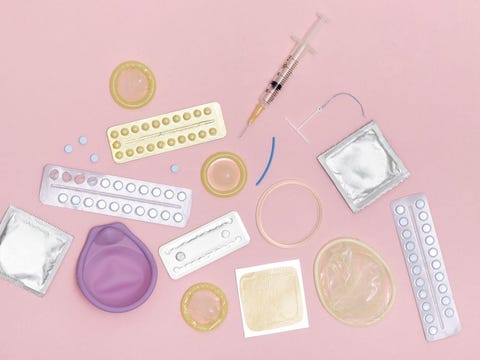 Getty ImagesSCIENCE PHOTO LIBRARY
Doctors on Demand: The Pill Club
CHECK IT OUT
Need the Pill, patch, ring, or emergency contraception? This online pharmacy sends your meds with a treat—because you deserve chocolate. Free with most insurance, cheap without.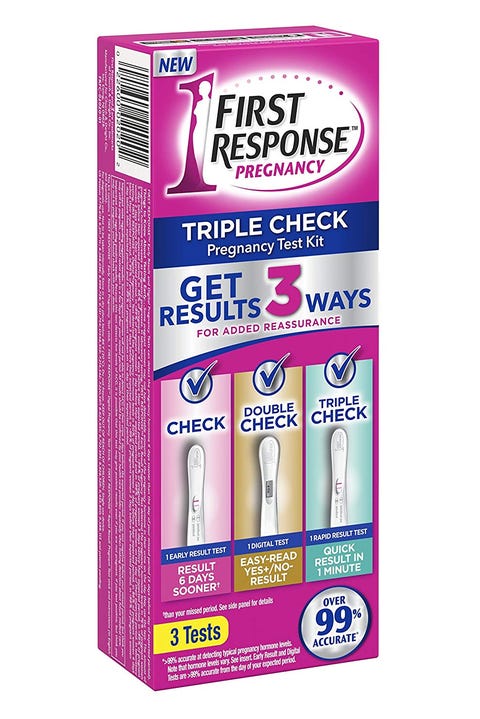 Amazon
Mama's Little Helpers: First Response Triple Check Pregnancy Test
First Response
amazon.com
$14.40
BUY IT
The first thing every woman does after taking a home pregnancy test? Pee on another one. And another. And…yeah. Which is why First Response's Triple Check is so genius: It comes with three different tests—a "wait, is that a second line?" version, a straight-up YES/NO type, and a third that gives your result in under a minute—you'll know for sure if you're preggo or not. If you get a negative on the first test, hold on to the others. For the most reliable results, docs advise waiting until a week after your flow fails to show.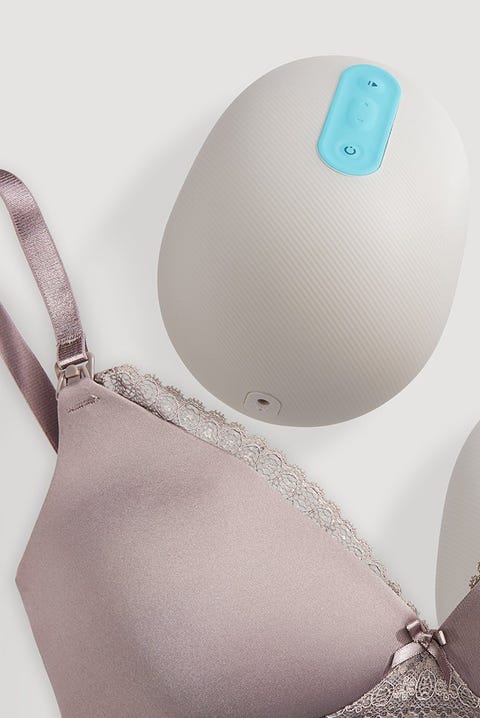 The Willow Pump
Mama's Little Helpers: Willow Breast Pump
Willow Pump
shop.willowpump.com
$479.99
BUY IT
With the first all-in-one, hands-free breast pump (slip it inside a nursing bra), you can meet your pumping goals without pressing pause on life.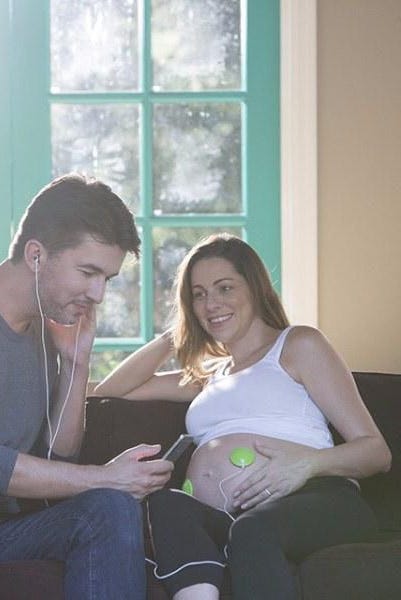 WavHello
Mama's Little Helpers: BellyBuds
WavHello
amazon.com

$49.99

$39.99 (20% off)
BUY IT
Let baby jam to tunes or an app-recorded message (our tester's 2-year-old got in on the action) from your phone via speakers that gently stick to your bump.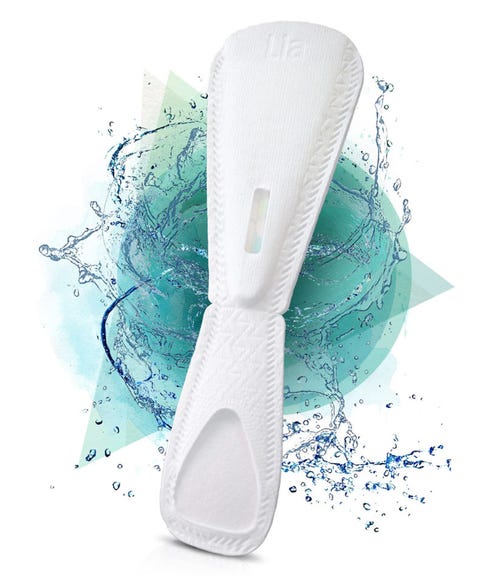 Lia
Mama's Little Helpers: Lia
CHECK IT OUT
An environmentally friendly way to find out if you're expecting? The world's first flushable, biodegradable pregnancy test. Available this winter.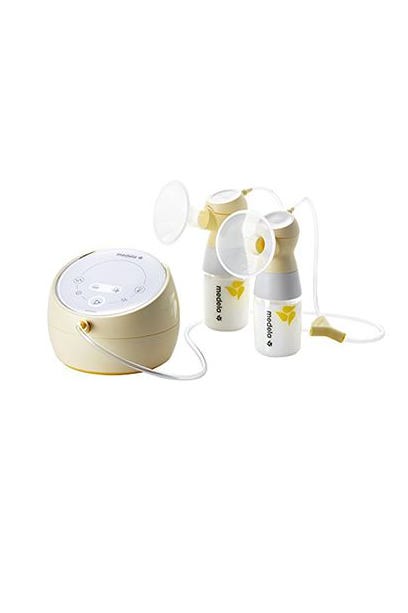 Amazon
Mama's Little Helpers: Medela Sonata Smart Double Electric Breast Pump
Medela
amazon.com
$349.99
BUY IT
Three things our tester loved about this pump: It's smart (its app lets you see how much milk you've expressed), comfortable, and super quiet.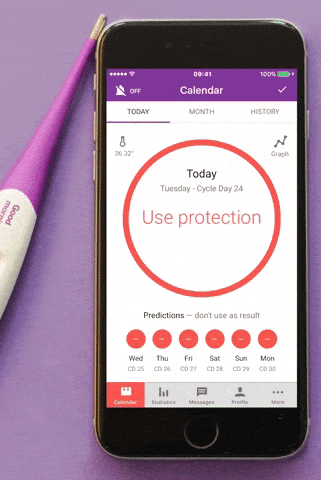 Natural Cycles
Track Stars: Natural Cycles App
Natural Cycles
naturalcycles.com
$9.99
BUY IT
The FDA-approved app's algorithm uses your a.m. body temp (taken with a thermometer you buy separately for $30) to get an ETA on your most fertile days.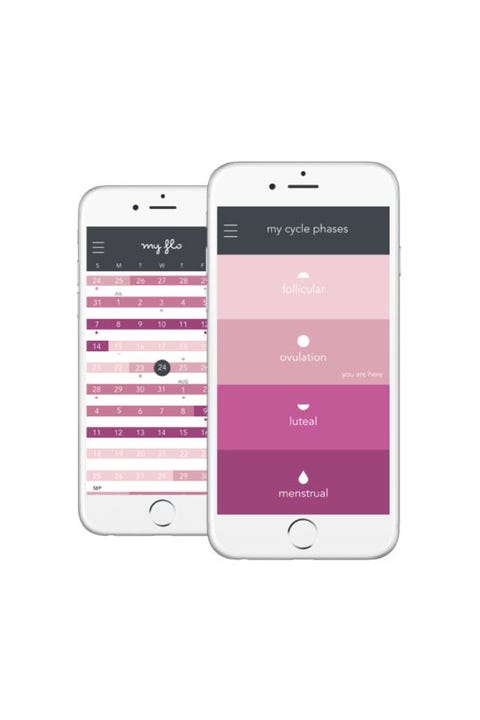 MyFlo
Track Stars: MyFLO Period Tracker App
Flo Living
itunes.apple.com
$1.99
BUY IT
Tracks your period and doles out advice on how to deal with it (like avoiding certain workouts when you're bloated). It also offers insightful nuggets about each phase of your cycle.

Clue
Track Stars: Clue App
GET IT
Our staffers raved about this free app's intuitive interface, straightforward language, and ability to log cycle-disrupting factors like exercise and food cravings.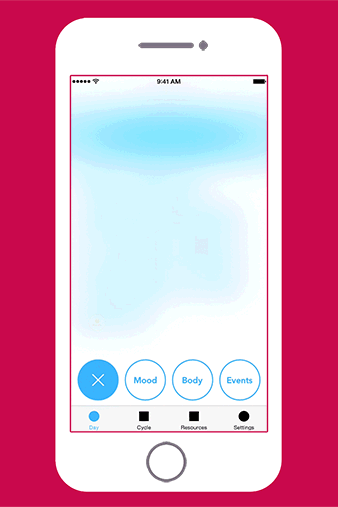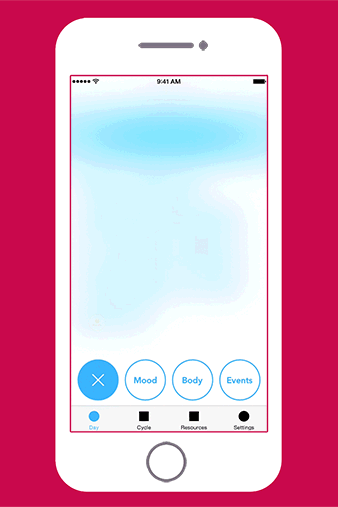 Planned Parenthood Tumblr
Track Stars: Spot On Period Tracker App
GET IT
The brains behind Planned Parenthood bring you this free app that tracks your period and any birth control methods affecting it. It even nudges you if you miss a dose of your BC.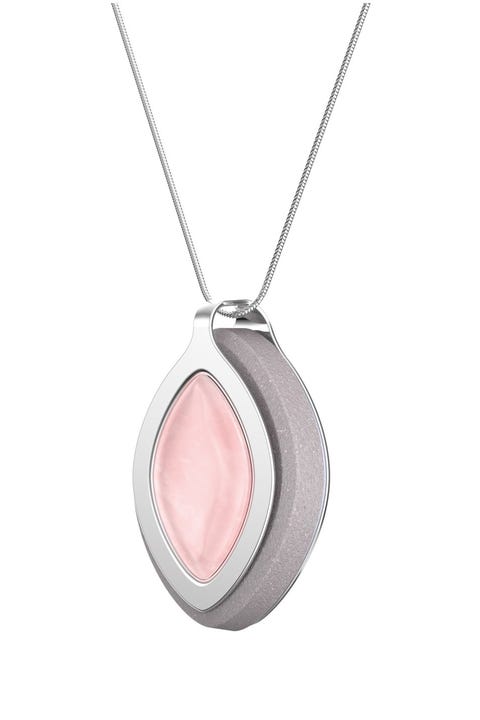 Bellabeat
Track Stars: Leaf Chakra
Bellabeat
bellabeat.com
$139.00
BUY IT
This wearable (onyx "Power" version shown here) monitors your steps, sleep, and monthlies; its app's breathing exercises help you quash killer cramps.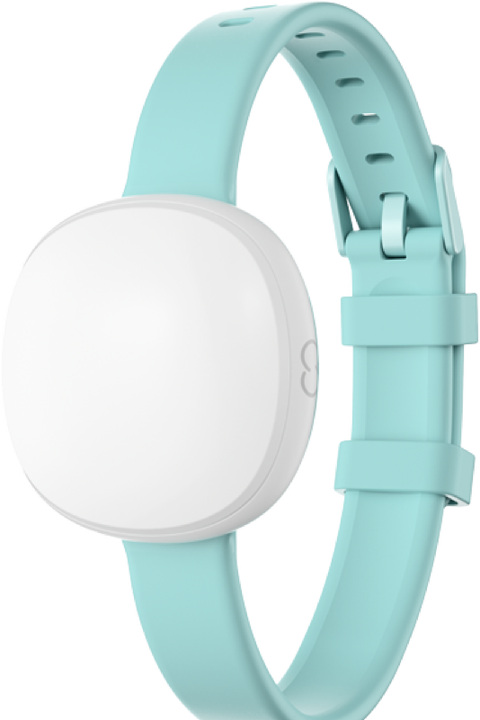 Ava
Track Stars: Ava Fertility Tracker
Ava
avawomen.com
$299.00
BUY IT
The overnight ovulation tracker measures skin temp, stress levels, and more to predict your fertile window. Sweet (baby-making!) dreams.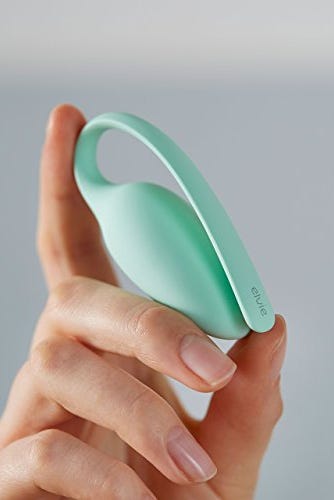 Amazon
Pleasure Upgrades: Elvie Trainer
Elvie
amazon.com

$199.00

$139.30 (30% off)
BUY IT
This very personal coach guides you through gamified squeeze-and-release pelvic-floor strengtheners.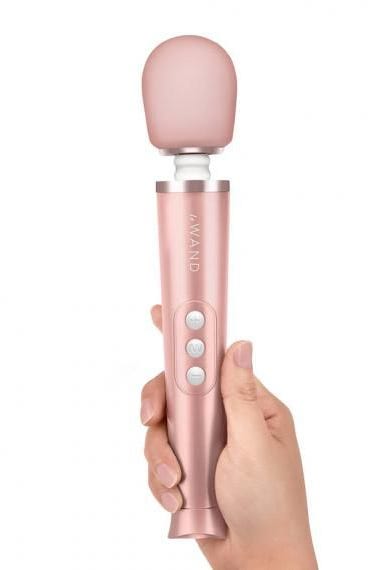 Le Wand
Pleasure Upgrades: Le Wand Petite
Le Wand
lewandmassager.com
$100.00
BUY IT
Iconic design made mini. The 10 vibe speeds (and six patterns) aren't too shabby either. Did we mention it's cordless? That's right: Say buh-buy to wall plugs, wand users!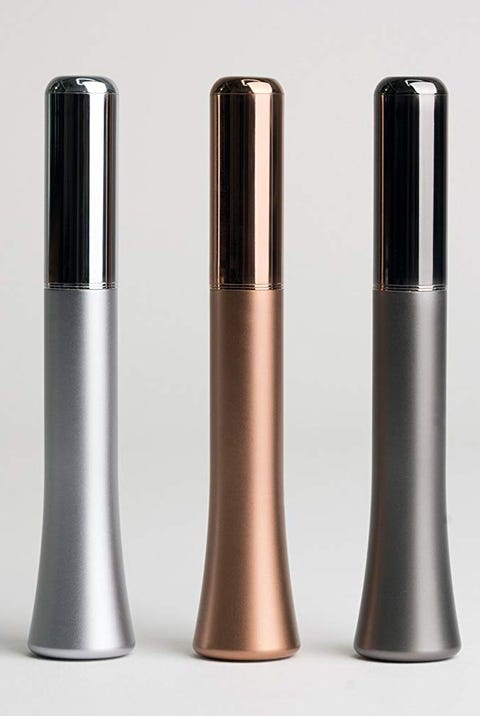 Amazon
Pleasure Upgrades: Wink+
Crave
amazon.com
$79.00
BUY IT
Petite (about the size of a mascara tube), powerful (stainless steel provides a more powerful buzz than plastic and silicon), and pretty enough to leave out in the open.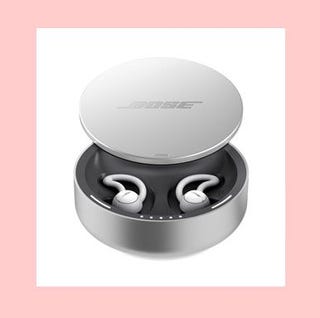 Source: Read Full Article