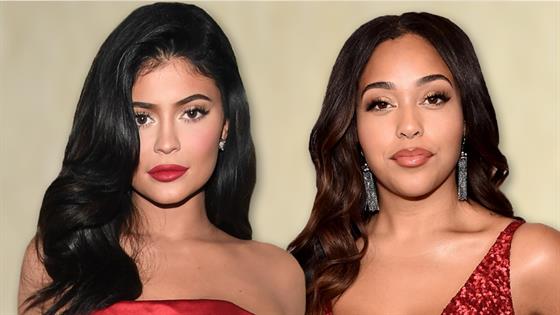 When you're rich and famous, it can't be easy to trust certain people when you don't know their motives.
Chrissy Teigen and John Legend, for instance, don't need Kim Kardashian and Kanye West to stay afloat, so Kim and Kanye never have to worry that Chrissy and John befriended them for the wrong reasons and the couples' bond is stronger than any silly misunderstanding. Last year Kanye didn't mind when John reached out to disagree with him on an issue, while John was secure enough in his own convictions not to have hard feelings when Kanye posted their private text messages for the world to see on Twitter.
Water under the bridge, Kim and Kanye attended a baby shower for Chrissy and John's second child just a couple nights later, no hard feelings.
When it comes to befriending celebrities, people tend to show their stripes fairly early on. Then, either they're never to be heard from again, or they pass all the tests and maybe even become trusted friends.
Understandably, a personal betrayal coming from one of those trusted friends would end up being very hard to stomach.
Just over a week ago, Jordyn Woods was as good as family.
She and Kylie Jennermet the summer before their freshman year of high school began, brought together by mutual friend Jaden Smith, and have been in each other's lives ever since. Jordyn was on 2017's Life of Kylie and they regularly broadcast their ride-or-die devotion to each other. Jordyn had even been living in one of Kylie's houses, the better for them to see each other all the time. Needless to say, Jordyn has also put in a fair share of cuddle time with Kylie's daughter, Stormi Webster, and celebrated the child's 1st birthday along with the rest of Kylie's nearest and dearest at a lavish party this month. She even has a shade of Kylie Cosmetics Lip Kit named after her.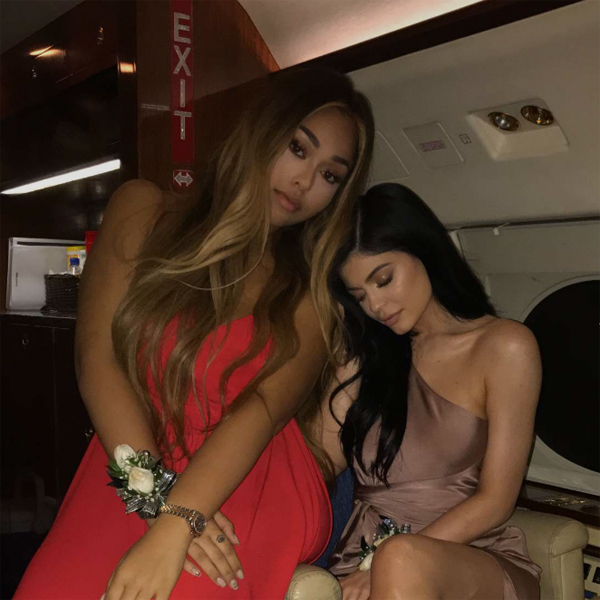 Snapchat / Kylie Jenner
So it's pretty wild that, after being one of Kylie's best friends for the better part of a decade, Jordyn is now on the outside looking in, "completely cut off by Kylie and the family," a source says. Another source says that Jordyn has moved out of Kylie's house and, despite her numerous attempts to apologize to both her and Khloe, "Kylie is done." (Last week the Jordy lip kit was all of a sudden half-off, too.)
To emphasize how drastic that is, consider that the only adults the famously close sisters have at times treated even better than they treat each other are their friends. Over the years, close pals such as Jonathan Cheban, LaLa Anthony, Larsa Pippen and Malika Haqq have become part of the tightly woven Kardashian-Jenner tapestry.
And the family is quick to close ranks when one of them gets hurt—because a strike against one is a strike against all.
"These hoes ain't loyal," Khloe Kardashian's BFF Malika wrote in commenting on a Jordyn-related meme last Tuesday, as captured for posterity by CommentsByCelebs.
Even if Khloe's relationship with Tristan Thompson was already fraying at the seams, Jordyn's thought process took an interesting turn if she thought making out with Tristan on the night of Feb. 17 (in full view of other people, no less) was going to fly with her best friend's family—who, over the years, have treated her like family, too.
Practically overnight, Jordyn went from living the dream to "living her worst nightmare," the first source says. "She's completely distraught and knows she has lost everything. Her life will never be the same."
Not only is Kylie now wondering who her best friend really is, but "Jordyn was a friend that Khloe confided in about her difficulties with Tristan, and then Jordyn did this," the source added. "The family won't be forgiving. They have done everything to help Jordyn be successful on her own. They feel she would be nothing without them. It's such a betrayal for them."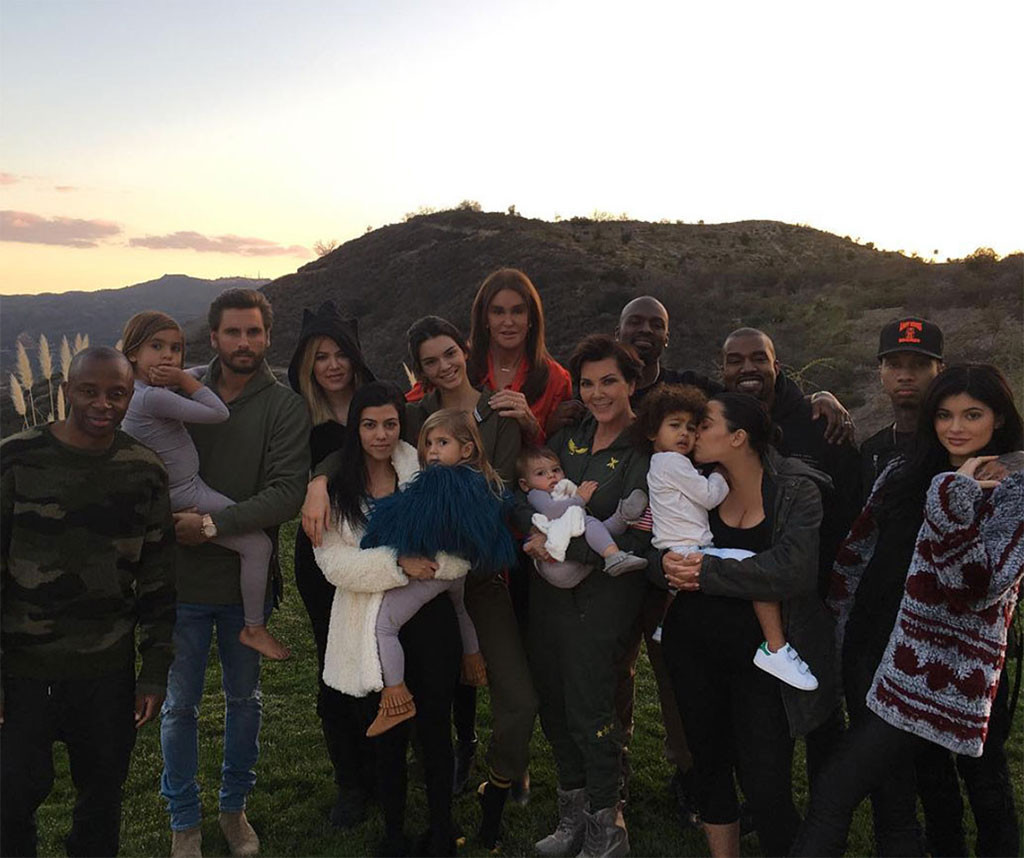 Instagram
Overall, not that many people whom the Kardashians once considered truly close have been cast out of the inner circle. They're a pretty forgiving bunch, especially when it comes to trumped-up Twitter feuds or squabbles that strangers are more upset about than they are.
In fact, the people they've chosen to forgive have probably caused more confusion than anyone they've cast out of their orbit.
Some seemingly inexplicable ongoing closeness is more easily explained than others. Scott Disick is the father of Kourtney Kardashian's three children, so despite his myriad screw-ups over the years, so long as he's still a good dad he's never going to be fully shunned.
"Scott's like one of my kids," family matriarch Kris Jenner said on The Kyle and Jackie O Show last August. "He is the father of…three of my grandchildren and he has been in our family and with us for nearly 12 years—and, in TV time, 15 seasons. He was in season one, episode one, so Scott has been around since the dawn of time. I love him!"
View this post on Instagram
The 3 musketeers ❤️❤️?
A post shared by Scott Disick (@letthelordbewithyou) on
Khloe, too, despite being one of Scott's fiercest critics early on, before he and Kourtney even had kids, has since become one of his closest friends. Shortly after his and Kourtney's 2015 breakup, there was a time when Kim and Khloe were especially protective of their sister and skeptical of Scott's claims that he wanted to make things right. But they ultimately followed Kourtney's lead, the all-inclusive holidays and vacations continued, and they still see Scott all the time.
"The 3 musketeers," he captioned a Feb. 12 photo of Khloe with his son Reign and daughter Penelope.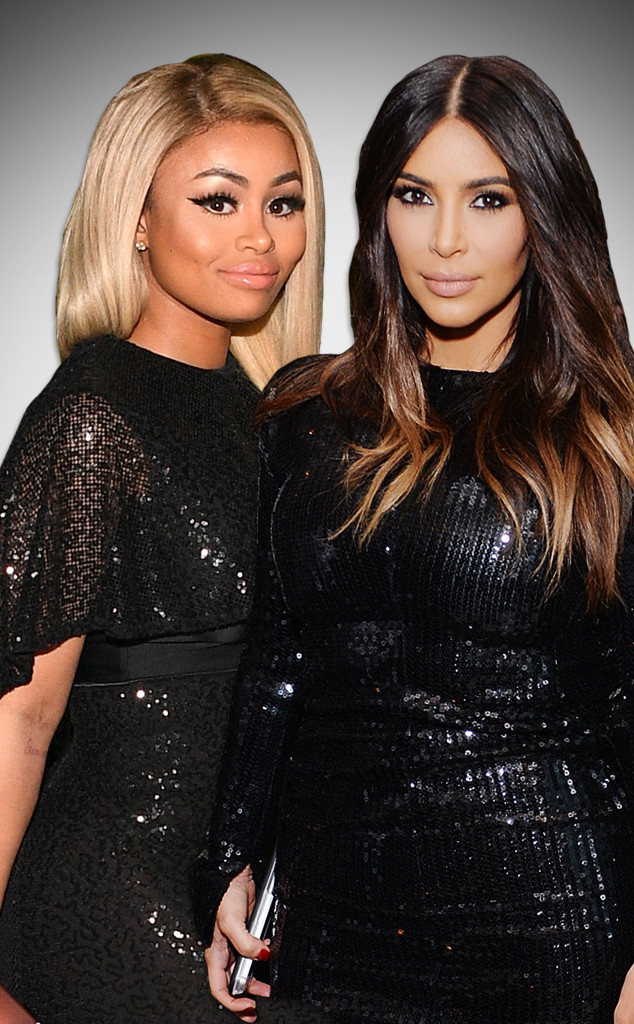 Getty Images
When Blac Chynaand Rob Kardashian got together, it wasn't as simple as welcoming a new significant other into the family. Chyna had cast shade at Kylie when the Jenner sister started dating her ex Tyga, and that sort of thing usually doesn't fly. But Kim, having been friends with Chyna first, tried to salvage their friendship and bring Kylie and Chyna together. (She did, however, firmly side with Kylie when she first started dating Tyga, saying on KUWTK that she felt for Chyna but "I had no choice but to take my sister's side. That's my sister.")
All of Kim's efforts seemed to be working until Rob and Chyna's relationship imploded not long after the birth of their daughter, Dream Kardashian. They'll all forever be linked by Dream, but there wasn't enough foundation underneath the drama to keep Chyna and Rob's sisters going along as if nothing had happened.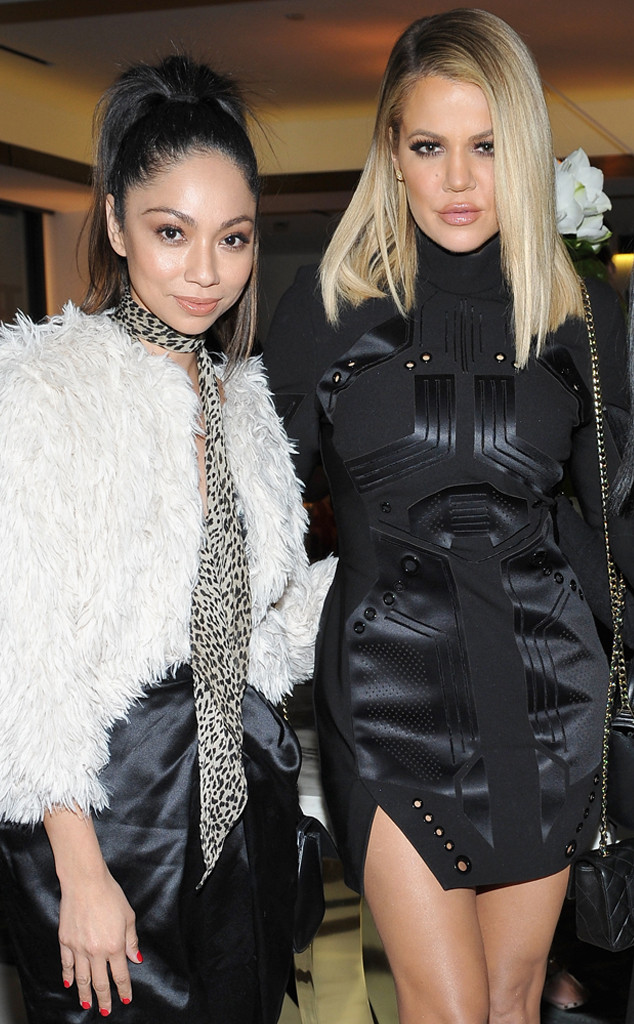 Donato Sardella/Getty Images for The Hollywood Reporter
With no further explanation, when asked about the apparent parting of ways, a source had told Page Six, "The Kardashians/Jenners are upset because [Rose] was like family to them."
Rose had been working with the family since Keeping Up With the Kardashians premiered in 2007, and Khloe recalled to Harper's Bazaar in 2016, "At my fattest, Monica would always come with racks of clothes and make me feel special. She never told me, 'Oh, they don't have that in your size.' Other people actually said, 'I just can't work with you'—because I was too big. That always hurt my feelings, of course." (Rose, incidentally, also styled that Harper's Bazaar shoot.)
But by the time Kim sat down with Andy Cohen, she and her sisters had all unfollowed Rose on Instagram.
Khloe raised eyebrows a week later when she cryptically tweeted, "What would you do if you found out a friend was stealing from you?" Followed by, "Would you cut off the friendship and let God handle it? Or would you go the legal route?" But that was the end of it and, presumably bound to secrecy, Rose has never said a cross word about her former clients.
There was a similar minor Insta-scandal last year, as well, when it was pointed out that they all had unfollowed makeup artist Joyce Bonelli, another stalwart member of their glam squad.
Donato Sardella/Getty Images for FORWARD by Elyse Walker
"I've been with the girls for so long and we've been through so much. It's been over a decade," Bonelli told The Hollywood Reporter in 2017. "We've known each other since the beginning, before they were famous. After they started their show people started really loving them and then hating them and now they're loving them again, there's been so much that's happened. Now each one of them is a phenomenon in their own way.
"We text every other day and we talk about everything. Even if I'm working with a different client we're always talking and FaceTiming—we talk about kids, we talk about the fun, scandalous stuff. They're like my sisters."
In December 2016, Kim visited Bonelli in the hospital after the makeup artist gave birth to twins—a rare appearance for Kim at the time, coming two months after she was robbed in Paris and while she was still lying low and staying off social media. (Bonelli posted pictures of Kim holding the babies.)
But in June 2018, a source told Us Weekly, "The family doesn't speak to her anymore. She hasn't worked for them for months." However, the insider added, "They just stopped working with her because they didn't see it as a right fit anymore."
Still, as with Rose, theories abounded as to why the Kardashians cut ties after so many years.
Source: Read Full Article