Rachel Hollis is everywhere. You've probably seen her in your Instagram feed or had a friend recommend her best-selling book Girl, Wash Your Face. (It was the No. 2 most popular book on Amazon last year after Michelle Obama's Becoming.) But who is this new self-help guru for the millennial generation – and will reading her book really transform your life?
Rachel Hollis is a blogger turned motivational speaker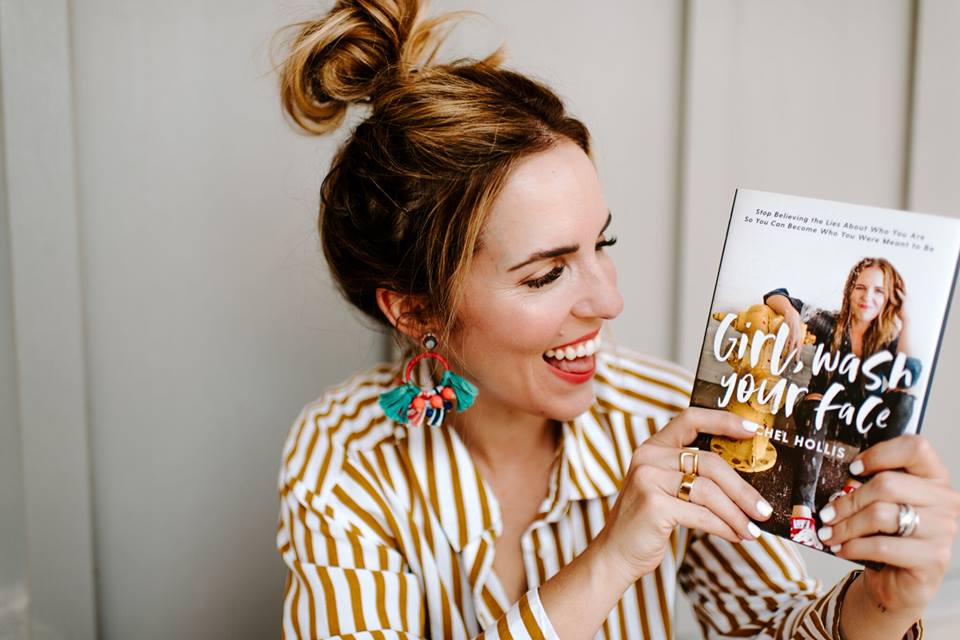 Rachel Hollis, author of Girl, Wash Your Face | Rachel Hollis via Facebook
Until recently, Hollis, a 36-year-old mother of four from Texas, was best known as the woman behind the lifestyle blog The Chic Site (a spin-off of her successful event planning company Chic Events). But in 2015, she shared a photo of herself in a bikini, proudly flaunting her stretch marks. The image went viral.
"I have stretch marks and I wear a bikini. I have a belly that's permanently flabby from carrying three giant babies and I wear a bikini. My belly button is saggy … I wear a bikini," she wrote in the caption. "I wear a bikini because I'm proud of this body and every mark on it."
The photo propelled Hollis to a new level of Internet celebrity. In February 2018, her first self-help book, Girl, Wash Your Face, was published by Thomas Nelson, a Christian-focused imprint of Harper Collins. Before long, copies were flying off the shelves.
Why people love Girl, Wash Your Face
Girl, Wash Your Face struck a chord with women around the country. In the book, Hollis deconstructs "the lies about who you are so you can become who you were meant to be." That includes lies like "I'm not a good mom," "I'm bad at sex," "I'm not good enough," and "I am defined by my weight."
Fans say that Hollis's book has helped them realize that they're not the only person struggling with those issues.
"Being a 40-some-year-old woman with children, I can really relate to her," Jennifer Eisenhuth, who attended a sold-out event with Hollis in Fargo, North Dakota, told the West Fargo Pioneer. "It's crazy, sometimes you think you're the only one that's going through some of these things whether it has to do with your spouse, work or your kids. But she tells it like it is."
These days, Hollis – who has 1 million Instagram followers — often speaks to sell-out crowds. Her events, like Rise Weekend Dallas and Rise Weekend Minneapolis, cost between $200 and $1,800 per person and can sell out in a matter of hours.
But not everyone loves Hollis's work. Entertainment Weekly dismissed it as "a self-help book that serves only to make readers feel even worse about themselves than they did when they started, thanks to troubling missives about dieting and a boatload of white privilege."
When does her new book come out?
View this post on Instagram
9 more weeks until Girl, Stop Apologizing comes out into the world!! Did you already pre-order? Awesome! Head over to GirlStopApologizingBook.com to get your free gift! #GirlStopApologizing
A post shared by Rachel Hollis (@msrachelhollis) on
Hollis isn't resting on her laurels. Her follow-up to Girl, Wash Your Face is due out in March. In Girl, Stop Apologizing, she challenges "women everywhere to stop talking themselves out of their dreams" while helping them identify "the excuses to let go of, the behaviors to adopt, and the skills to acquire on the path to growth, confidence, and believing in yourself."
Check out The Cheat Sheet on Facebook! 
Source: Read Full Article