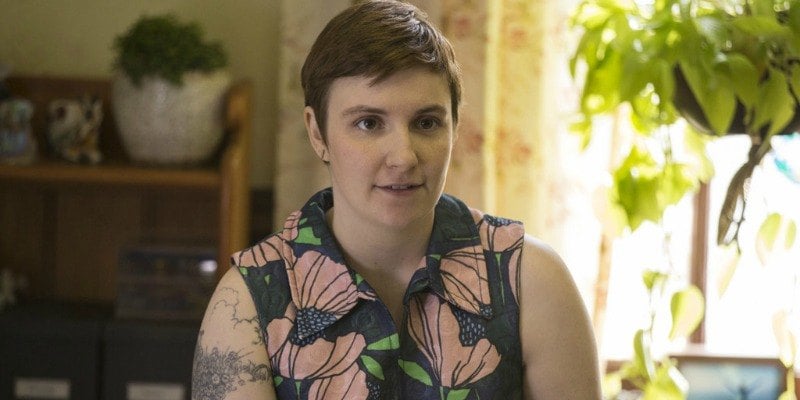 Lena Dunham on Girls | HBO
You're probably familiar with Lena Dunham, writer, producer, and star of HBO's popular Girls (2012-2017). She's one of the most popular writers in Hollywood and a leading voice for feminists everywhere.
Dunham was accused of hypocrisy recently for strongly supporting Girl's show writer Murray Miller, who was accused of sexually assaulting actress Aurora Perrineau. Shocked by the criticism, she apologized later to those she "disappointed" by offering that support.
But how much do you know about her younger sister Grace? Probably more than you want to if you've read Lena's memoirs Not That Kind of Girl! The controversial semi-autobiographical book raised important questions about sexual interactions between children. Grace reportedly supports her big sister (she's six years older) against the backlash from those shocked by what Lena describes in the book.
Grace Dunham's younger years
So, just who is this supportive younger sister and what do we know about her? Grace Dunham was born in NYC in January 1992 to Laurie Simmons (artist and photographer) and Carroll Dunham (painter). This creative coupling may be genetically responsible for their daughters' equally creative careers!
She worked on the yearbook and wrote for the school newspaper while attending St. Ann's School in New York City. Dunham received the Louise Louis/Emily F. Bourne Student Poetry Award from the Poetry Society of America for her poem Twin Oaks, which she wrote while still in high school. Surprisingly, she graduated from Brown University with a degree in urban studies. Not a typical degree for a poetic and artistic young person!
Her early career
She was/is a darling of Teen Vogue magazine, appearing between the covers multiple times. She made her acting debut as a 13-year old art dealer in the film Dealing in 2006. Not surprisingly, older sister Lena wrote and directed the film in which her little sister made her first appearance on screen.
The younger Dunham appeared as the little sister again (of course!) in Lena's 2010 breakthrough indie film Tiny Furniture. The movie also starred the girls' mother, Laurie. Grace went on to appear in Happy Birthday, Marsha! She also appeared in A Smeary Spot, a multi-channel video by artist A.K. Burns.
What is Grace Dunham doing now?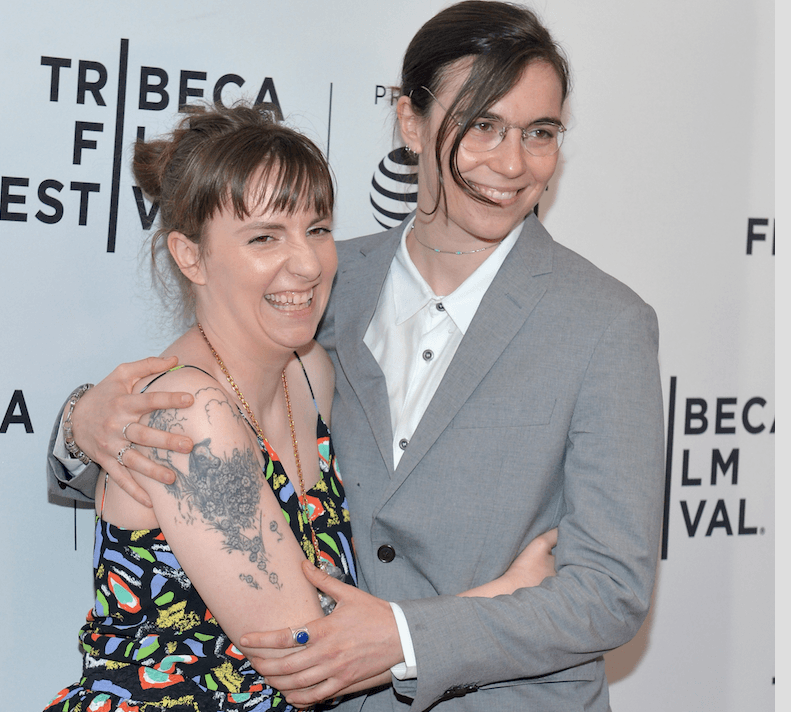 Lena and Grace Dunham | Noam Galai/Getty Images for Tribeca Film Festival
This activist, actress, and poet made her modeling debut in 2015, appearing in Eckhaus Latta's gender-neutral spring 2016 runway show. She is in an ongoing collaborative relationship with fellow transgender activist Reina Gosset and is a columnist for The New Yorker.
She was one of nine people who appeared in the 2016 video series The What's Underneath Project for StyleLikeU on Fullscreen. In it, she stripped down to naked skin and raw emotions as she described how she feels as a transgender person.
Her busy schedule also includes performances, public speaking engagements, and writing. Her first book was published by Curse of Cherifa in 2016. Titled The Fool, it's a collection of poetry and short essays.
Her plans for the future
She keeps her private life mainly under wraps – quite unlike her very 'out there' public persona. She is reportedly very active on Twitter (@grace_dunham) with nearly 6 million followers. Perhaps she will share her plans with her dedicated followers first!
We do know that she is a confident and accomplished public speaker (she spoke at her high school graduation) with a lot she would like to share. That means we can probably expect to hear more from her in the future.
Grace and Lena – together again?
We don't know yet but, given their past successes when working together, we wouldn't doubt it. It's even possible that Grace might show up in an episode of her big sister's HBO comedy Camping! The new limited-series show features everyone's favorite down-to-earth star Jennifer Garner.
Check out The Cheat Sheet on Facebook! 
Source: Read Full Article