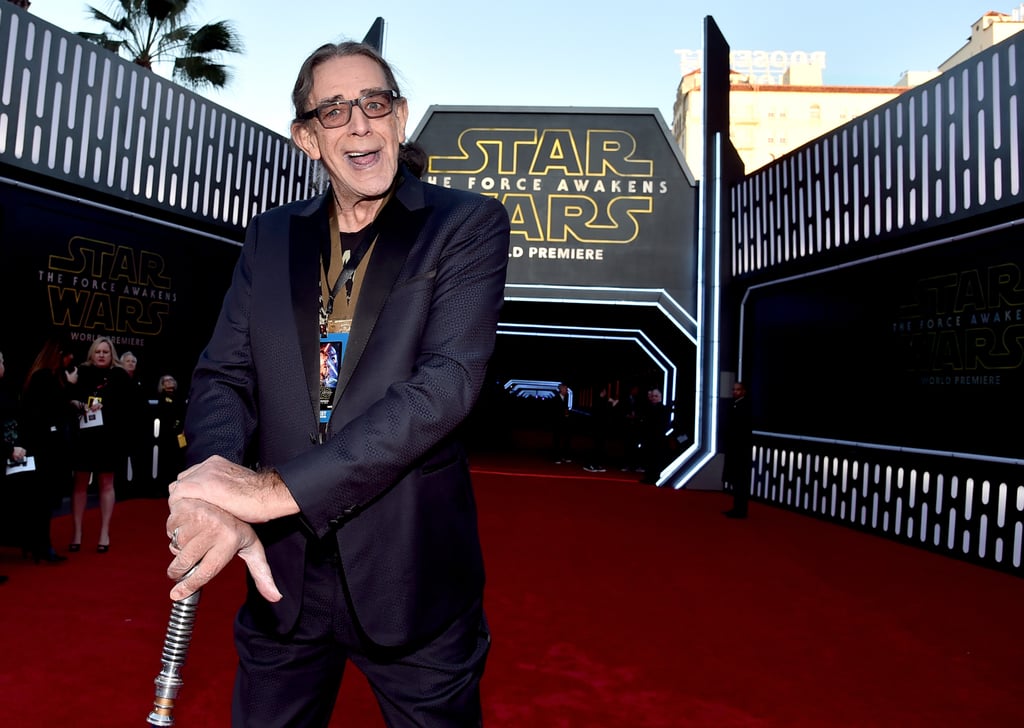 Tributes to Late Star Wars Actor Peter Mayhew Pour in From Friends and Former Costars

Celebrities are honoring the legacy of Star Wars actor Peter Mayhew after his death on Tuesday. According to a statement shared on his Twitter account, the 74-year-old actor passed away at his North Texas home with family by his side. No cause of death was mentioned, but according to The Hollywood Reporter, he underwent spinal surgery last summer to help with his mobility. Peter is best known for his role as Chewbacca in numerous Star Wars movies, including 1977's Star Wars: A New Hope and 2015's Star Wars: The Force Awakens .
Following the news of Peter's death, friends and former castmates have posted their tributes to the iconic actor. In an interview with THR, Harrison Ford remembered his longtime companion, telling the outlet, "We were partners in film and friends in life for over 30 years, and I loved him." Peter's family responded to the statement on Twitter, saying, "He knew."
Mark Hamill, George Lucas, Billy Dee Williams, J.J. Abrams, and more have also paid their respects. Read on to see all the heartfelt homages so far.
Source: Read Full Article