Basketball coach Charlean Crowell spent decades focused on building her community beyond athletics. Now, her dedication and impact is being recognized by a coaching organization with a never-before-given honor.
Forty years ago, Crowell founded the Lower Russell County Youth Club in Hurtsboro, Alabama, which has provided stability as well as a positive environment for students through athletic coaching.
Crowell, 72, launched the sports program for kids from her county, where several towns participate in a consolidated school district that left few spots on athletic teams.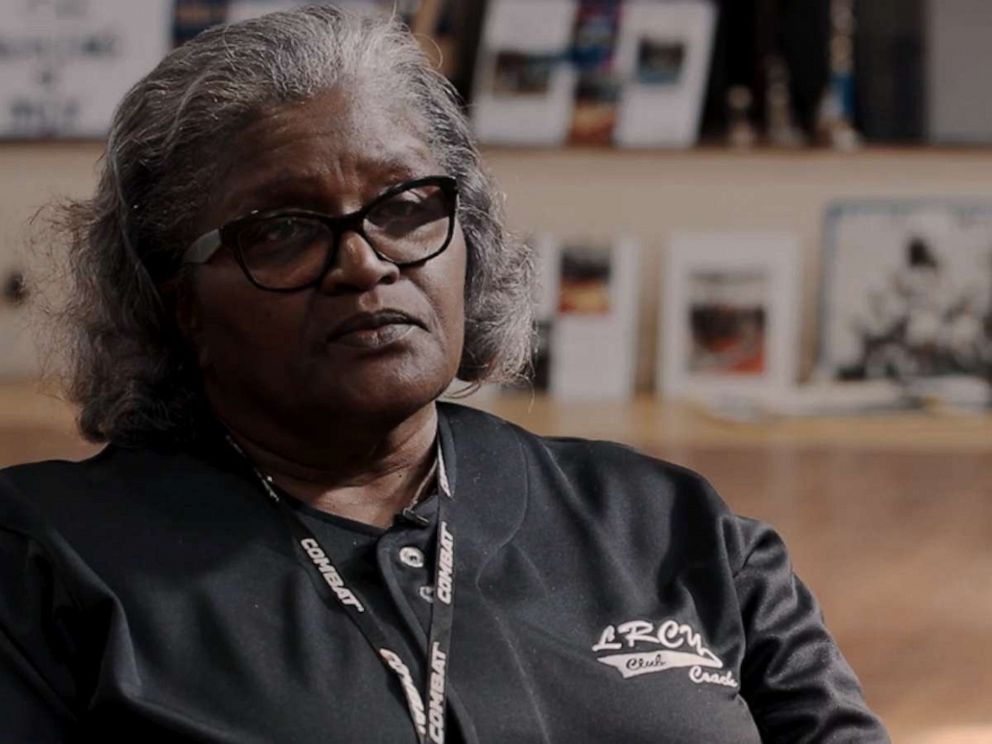 "I actually am a hometown girl; I was born there and I've seen the kids develop, [so] I know there's talent there," Crowell said on "Good Morning America." "We've got to get some exposure to let everybody know that we exist. My thoughts were, 'Let's provide an environment, a village, basically.'"
Crowell said she wanted to create a space for students who may not qualify to play on traditional school sports teams.
"You have a guy who can actually play basketball, but his academics are not what they should be or his attitude is not what it should be, so he's cut," she explained. "So now [you've] got a kid who's full of animosity. My thoughts were, let's do something with those kids who can't make the high school team."
She continued, "We just simply should not overlook a child. Living here and seeing them, I know they're talented, but they gotta have some means — someone has to care about them."
"I guess it's my calling," Crowell said. "But this is what I do and I try to do it well."
The much needed youth center became a place where kids could develop into both better athletes and people, one of the fundamental values of the Positive Coaching Alliance.
"You got parents — a mother and a father — and you have the youth club," Crowell said, adding that students can "have fun" — emphasis "fun" at the youth club. "We use our volunteers and they come in and we all just have fun."
The PCA, which has partnered with nearly 3,500 schools and youth sports organizations, seeks to "develop better athletes and people through resources for youth and high school sports coaches, parents, administrators and student-athletes," according to its site.
Over the weekend Crowell, who has previously been recognized as one of the 50 national winners of PCA's coveted Double-Goal coach award, became the first-ever PCA grand prize winner.
Of the $10,000 prize, $2,500 will go directly to coach Crowell, while $7,500 will go to the her youth center in Hurtsboro, according to the PCA.
"These are coaches who are not just winning on the scoreboard but preparing kids for the rest of their lives and teaching life lessons through sports," Tina Syer, President of PCA, told "GMA." "We're so proud of Charlean and those other 50 national winners."
Crowell also said she has tried to instill a sense of belief beyond the basketball court in the youth in her community.
"In life I believe that if you can put together — in your head, in an individual's head — that 'I can do this, I don't need to play basketball to do it, I can just be a good person,'" she explained. "And with the children, you will find that they just want to belong."
She continued, "We basically try to instill in the kids that it's in you as opposed to being dressed up — what you have inside will come out if you put all you have into it. And what we do is try to groom and fine-tune the talent that's there."
Source: Read Full Article