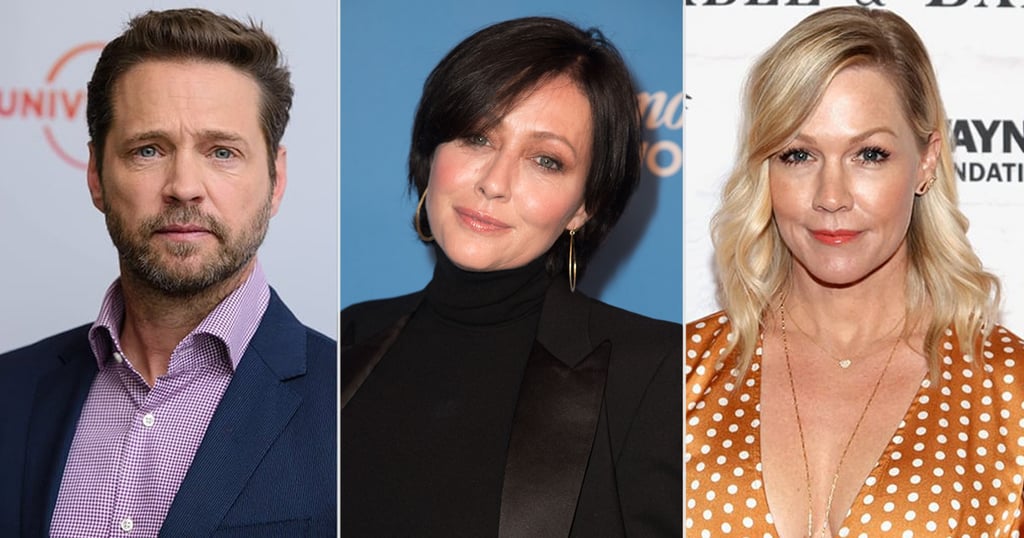 The Stars Have Aligned! Here's Everyone Coming Back For the Beverly Hills, 90210 Revival

The Beverly Hills, 90210 gang is coming back — though not in the way we originally expected. Instead of the initially assumed reboot that would bring back the cast as their iconic characters, the revival — which has officially been ordered at Fox — will see original series cast members playing exaggerated versions of themselves in an hour-long mockumentary-style dramedy. The group reunites to work out a 90210 reboot but run into drama before they can actually get anything off the ground.
It's been confirmed that Shannen Doherty, Jennie Garth, Jason Priestley, Tori Spelling, Ian Ziering, Brian Austin Green, and Gabrielle Carteris are all returning for the six-episode revival. Luke Perry will not be part of the revival as he died after suffering a massive stroke before production began.
Check out who will be returning to bring us a different side of Beverly Hills ahead!
Source: Read Full Article