Like so many other reality stars, it's hard to classify Jon
Gosselin. Is he a celebrity? A television personality? Or just a regular guy?
Maybe the answer is that he's just a bit of all three.
The 41-year-old father of eight became famous when the TLC reality show Jon & Kate Plus 8 became a huge success.  At first, fans felt sorry for Jon – he was obviously trying to be a good father but parenting that many small children was understandably overwhelming. Plus, his wife Kate was more than a little controlling.
Then those same people turned on Jon and the bad feelings have persisted over the years. Here's why many fans of the show Jon & Kate Plus 8 can't stand Jon Gosselin.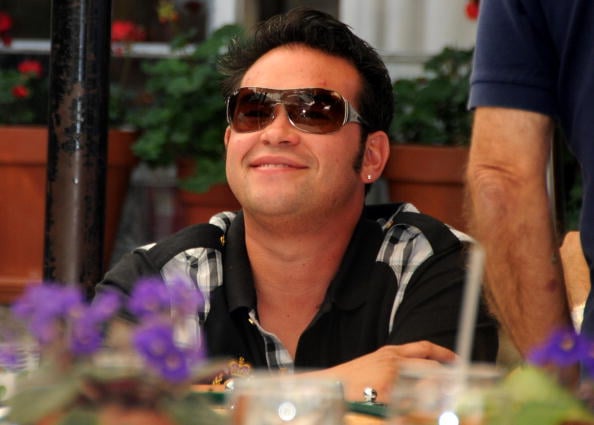 He may have cheated on his wife Kate
The trouble started when rumors began circulating that Jon was out partying with college coeds while Kate was home with the kids. Prior to that, Kate says it seemed like Jon changed for no reason, and she struggled to deal with his strange behavior. Kate told People, "The weirdest thing is that overnight he became a different person."
Jon was staying out late for no apparent reason (now we know he was hanging out with women who weren't his wife). He also started making large purchases, like motorcycles and cars. It seemed as though Jon was having a midlife crisis.
Then there were
the rumors that Jon was carrying on a more long-term affair with school teacher
Deanna Hummel. To this day, Jon denies these claims. But many fans still believe
there's truth to the cheating rumors.
His fashion sense was questionable
It's a superficial reason to hate someone, but the fact remains – plenty of people can't stand Jon Gosselin because he used to wear Ed Hardy shirts all the time. Gosselin and the fashion designer behind the brand, Christian Audigier, used to be friends and hang out together all the time. But then once Jon Gosselin's name became synonymous with the brand and sales tanked, Audigier started to hate him, too.
He didn't keep in touch
with his kids
After Jon and Kate divorced,
they entered a bitter custody battle
that's still raging to this day. For now, his daughter Hannah lives with him
full time, and so does Collin, who was originally living at a school for
special needs. But before that, Jon's kids would often refuse to see him,
taking Kate's side and making him out to be a villain.
No one besides the
family knows exactly how hard Jon tried to see his kids. But critics question
his commitment to them just the same.
When it comes to relationships
and divorce, there are two sides to every story. Jon Gosselin isn't a perfect
person – but he's doing the best he can.
Source: Read Full Article