What's scarier than coming face-to-face with Conor McGregor in the MMA octagon? Oh, I don't know, maybe coming face-to-face with Conor McGregor made entirely of wax???
Behold…this: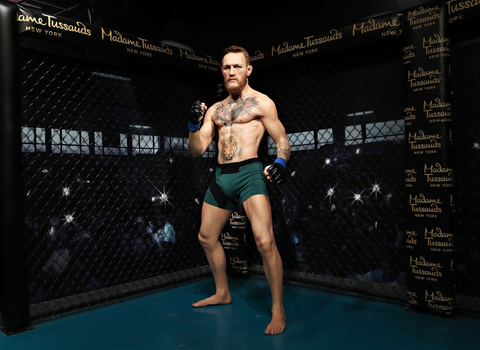 Madame Tussauds
This tower of lifeless muscle is brought to you by Madame Tussauds, the wax museum in New York City's Times Square that people pay money to visit, for some reason. (Wax figures freak me out, okay?! It's the cold, dead eyes!) On Thursday, McGregor became the latest celebrity to have their waxy likeness appear in the museum's hallowed halls.
The figure will reside in Madame Tussaud's Sports Zone Experience, where "guests will have the opportunity to take part in the ultimate weigh-in and step onto a customized scale, which will showcase how they measure up in the world of MMA weight class," according to a press release.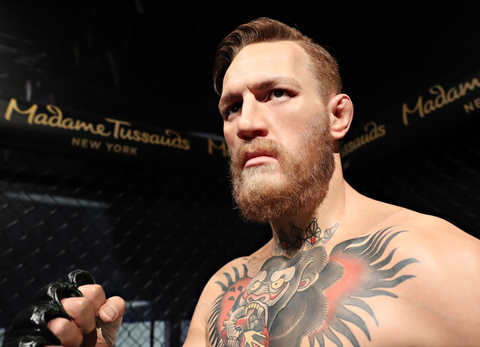 Madame Tussauds
Okay, I'll admit it: As far as wax figures go, this one ranks pretty low on the creepy scale, and it really does look a lot like the Irish MMA fighter. It's a heck of a lot better than the straight-up nightmare fuel that went on display at Dublin's National Wax Museum last year. That Conor McGregor wax figure was dubbed "corpse-like" and "the ugliest thing you'll ever see" by various media outlets, and honestly, I see where they were coming from.
View this post on Instagram
We're excited to have @espnuk in to broadcast live from museum this afternoon ahead of fight tonight. They're over to see how the Irish Support our country representatives. Let's show them how we do it!☘ #SportsArea
A post shared by The National Wax Museum Plus (@waxmuseumplus) on
McGregor has had an exciting week. Besides appearing in wax form in New York City, the fighter also debuted his new sneaker collaboration with Reebok.
Source: Read Full Article