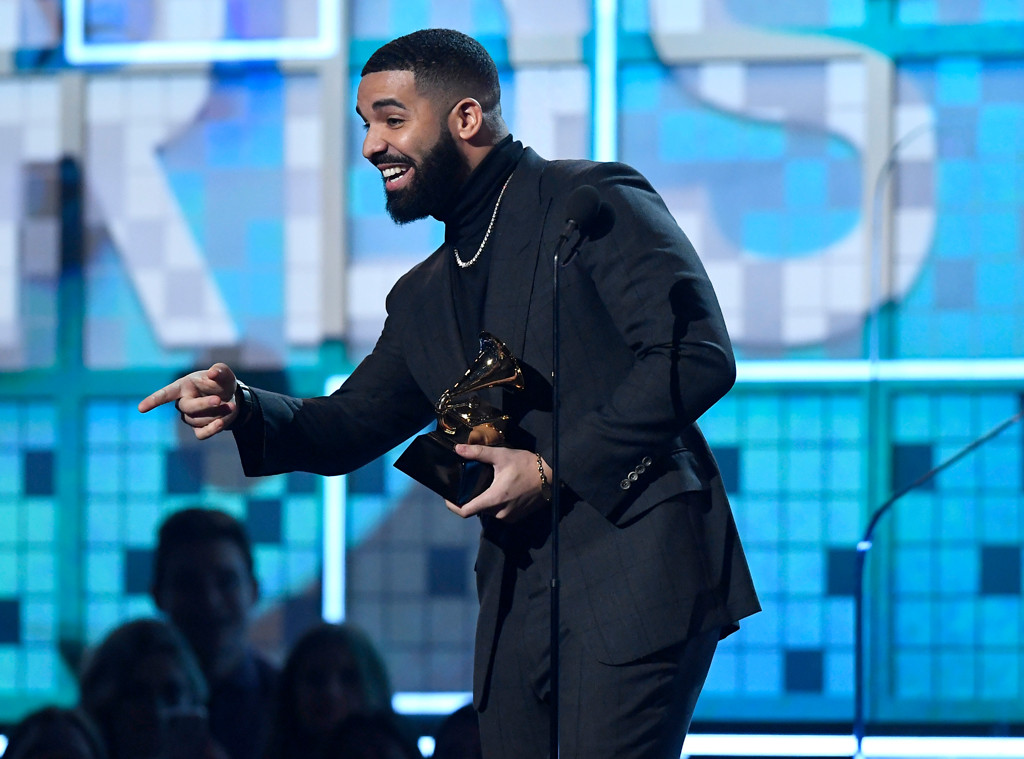 Kevork Djansezian/Getty Images
Drake better clear some room on the mantel, he just won Best Rap Song at the 2019 Grammys for "God's Plan."
The songwriting credits for that track are Drake (Aubrey Graham), Daveon Jackson, Brock Korsan, Ron Latour, Matthew Samuels and Noah Shebib. Country duo Dan + Shay presented the award to Drake.
"Man, it's the like the first time in Grammys where I actually am who I thought I was for a second," Drake said accepting the award. He took the chance to address viewers at home with a poignant speech—that was cut off.
"I want to take this opportunity while I'm up here to just talk to all the kids that are watching this that are aspiring to do music, all my peers that make music from their heart, that do things pure and tell the truth, I want to let you know we play in an opinion-based sport, not a factual-based sport. This is not the NBA where are the end of the year you're holding because you made the right decisions or won the games, this is a business where sometimes it is up to a bunch of people that might not understand what a mixed race kid from Canada has to say or, or a fly Spanish girl from New York or anybody else, or a brother from Houston right there, my brother Travis, but look, the point is, you've already won if you have people who are singing your songs word for word, if you are a hero in your hometown," Drake said.
Look, look if there's people who have regular jobs who are coming out in the rain, in the snow, spending their hard-earned money to buy tickets to come to your shows you don't need this right here, I promise you, you've already won," Drake said. "But—"
And his mic was cut to go to commercial. The mic was cut in the arena as well, not just for viewers at home.
Drake has a number of Grammys already, including Best Rap Album from 2013.
After the ceremony, tune in to E!'s After Party: The 2019 Grammy Awards special at 11:30 p.m. And don't miss E! News on Monday, Feb. 11 at 7 p.m. for a recap of music's biggest night.
Source: Read Full Article