If you're looking for a relationship, the best time to do that is probably during cuffing season. While you're gearing up for Thanksgiving, the frigid temperatures, and all of the holidays in December, it's only natural to want someone to cuddle up with. According to a new Elite Daily study of 119 participants ages 18 to 38, the best month to start a relationship is October.
Cuffing season is a relationship phenomenon in which people seek out dates, relationships, and sex to make it through the fall and winter months. Sixty percent of people said they've met a significant other between Oct. 1 and Feb. 14, and of those people, 48 percent say they met their partner during the month of October.
Alessandra Conti, matchmaker at Matchmakers In The City, says that October could be the most popular month to start up new relationships due to the shifting weather and holiday activities that are "much more fun as a couple."
"With the holidays just around the corner, singles consciously or subconsciously long [for] a special someone that they can either bring home or tell their family about, and they are laying the groundwork in October," she says. "People are also more grounded when it comes to work or school: It is no longer the very first weeks of school where everything is new and exciting, and students have fallen into more of a pattern in their lives. Depending on [your] career, October is a steady month, and there is no longer the temptation of sunbathing during the day, so single office-goers will set their sights on evening cold-weather indoor activities."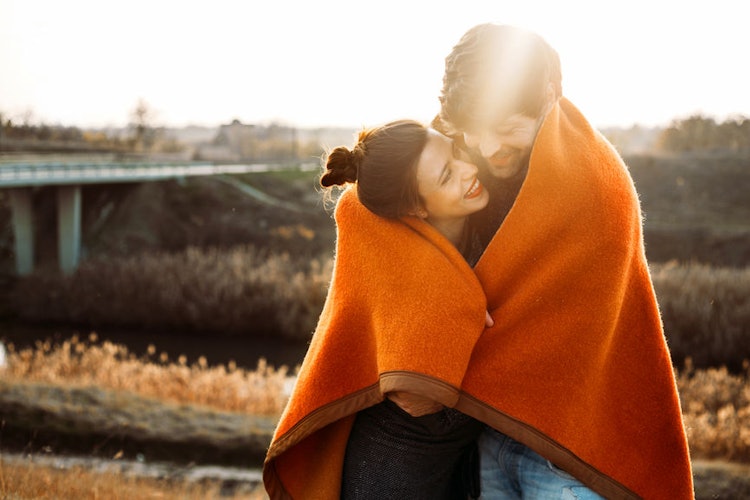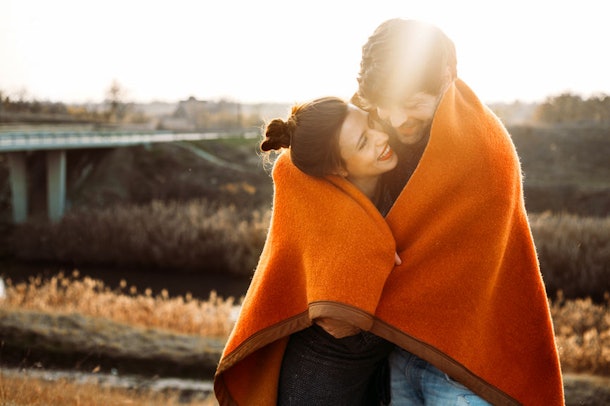 It seems less likely to find a relationship as cuffing season goes on. Fourteen percent of participants found relationships in November and December respectively, 15 percent found relationships in January, and eight percent found relationships in February.
More than half of the participants say these cuffed relationships lasted for a year or longer. Another 18 percent say their relationship lasted between six months and one year, 17 percent say three to six months, and finally, 13 percent say their cuffing relationship lasted under three months.
"During cuffing season, the numbers do not lie: We see an increase in sign-ups and new clients during the months leading up to the holidays," Conti told Elite Daily. "The months leading up to the holiday season are filled with people getting into new relationships."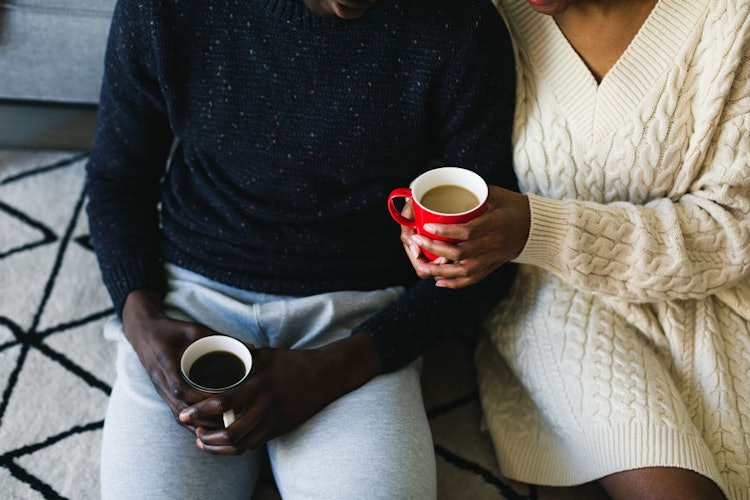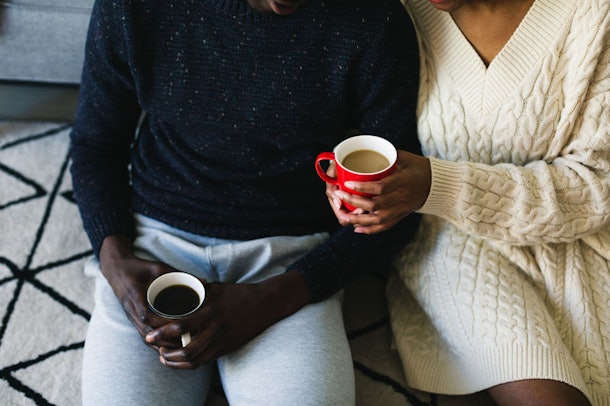 "We went on our first date in the middle of October and were [exclusive] by the end of November," Rachel, 26, tells Elite Daily. "We made it past February and started joking about how we survived cuffing season. We're still together two years later."
Courtney, 23, found her winter cuff on Tinder. "Looking back it 100 percent was influenced by the holidays, cold weather, and the natural loneliness you can feel being single during winter," she says. "It was the first time my 'cuffing' relationship lasted through the entire official cuffing season and I believe it would not have lasted that long if it was during the summer months."
Karly, 24, says her boyfriend asked her out during the height of cuffing season. "We started the class in August, but in October he actually noticed me hiding in the back corner," she says. "He took me to coffee and brought his baby kitten (because who can say no to baby animals), and nine days later I was his girlfriend. We actually ended up dating for two and a half years."
So if you're still looking to "cuff" someone out there, don't worry about waiting until next October — you still have until February for cuffing season to truly be over.
Source: Read Full Article