Whether it's from the cold air, a lack of humidity in your apartment, or even a persistent lip-licking, dry, cracked lips are an uncomfortable ailment that affects too many of us. Though it isn't exactly easy to revert your lips to the soft, cushiony pillows they once were, it isn't impossible. All you need to invest in one of the best lip treatments for dry, peeling lips that actually work.
This doesn't mean just any old lip balm will do the trick. If your lips are to the point where they're cracked and peeling, it's time to consider a thicker, more heavy-duty treatment. In other words, you want to find a formula that mimics the ingredients list you'd see on a moisturizer for dry skin. Ceramides, shea butter, and antioxidants, which help rebuild your skin's lipid layer, will be ideal, because that's what you want to achieve here — you want to heal as well as moisturize. You might also want to consider investing in a humidifier to increase the moisture in the air as you sleep, especially if you frequently wake up with very dry, dehydrated-feeling lips. And using a lip scrub, which you can buy or make on your own at home, will help eliminate flakes and reduce peeling, which also makes it easier for your treatments to penetrate (and therefore, heal) your skin.
Luckily, there are a few products out there capable of transforming your lips from dry and flaky to smooth and soft. From overnight masks and tinted balms to SPF-infused formulas and classic drugstore picks, you'll find all of the very best lip treatments, below.
1

The Best Overnight Lip Mask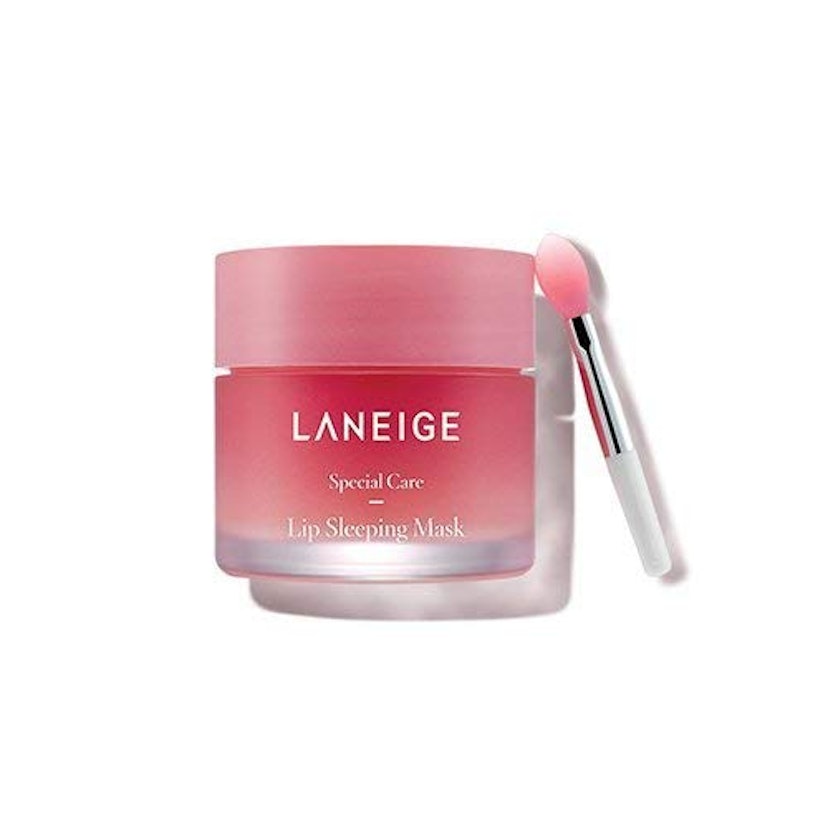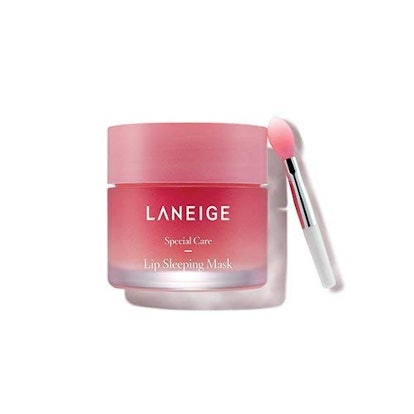 Laneige Lip Sleeping Mask
$15
Amazon
One of the absolute best lip treatments on the market is, hands-down, this cult-favorite overnight lip mask from K-beauty brand Laneige. It feels, looks, and smells like sherbet, but don't let its sweet, pink appearance fool you: this stuff is a powerhouse of a moisturizer. It contains vitamin C and an antioxidant-rich berry complex that helps rebuild your lipid layer, which means that this treatment actually helps your lips heal themselves over time. It also contains the brand's signature Moisture Wrap Technology, which is loaded with hyaluronic acid, a powerful substance known for its ability to moisturize and hydrate skin like nothing else. Wear it on overnight and wake up to smooth, baby-soft lips — but you can also wear it during the day on its own or underneath lipstick, if you wish.
2

The Best Tinted Lip Treatment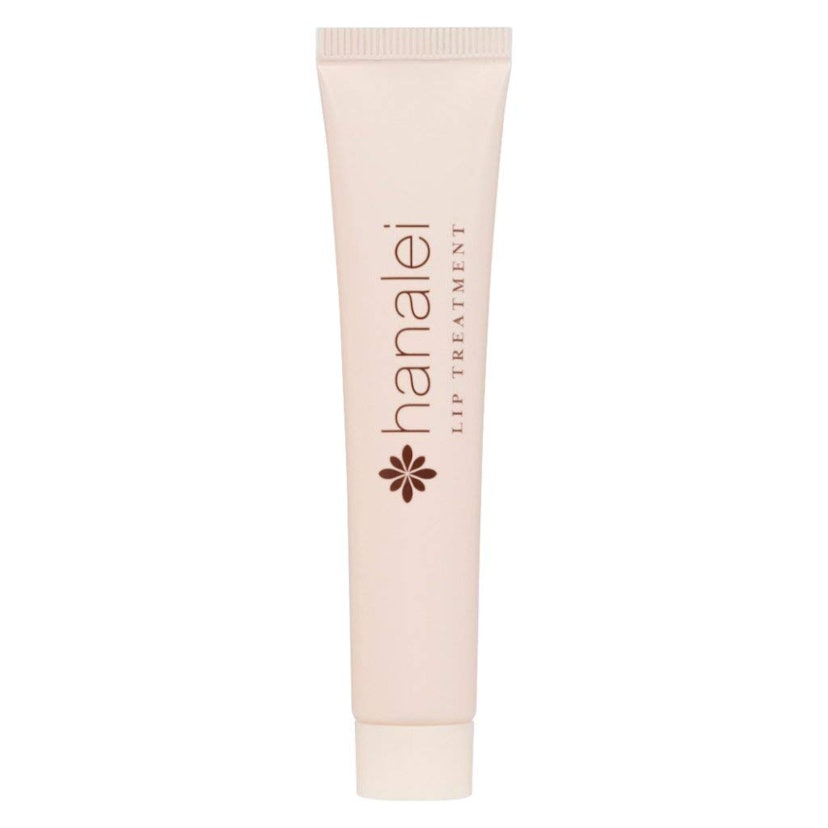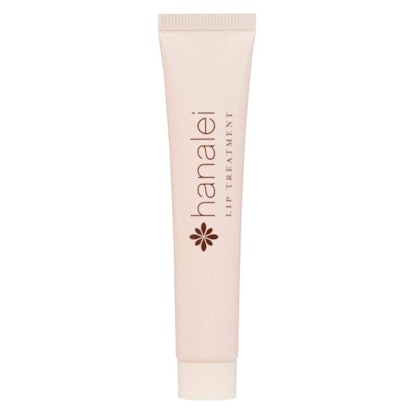 Hanalei Lip Treatment
$15
Amazon
If you're looking for a deeply nourishing lip treatment that also provides a bit of tint, try this one by Hanalei. Not only is it packed with ingredients that help treat and heal your lips, but it also comes in four darling shades (clear, rose, mauve pink, and red) so that you can heal your pout and still look cute. It contains Hawaiian kukui nut oil and shea butter, both of which soften and hydrate dry lips, as well as grapeseed oil and white agave, two powerful antioxidants that help soothe and protect chapped, damaged skin. This treatment boasts a near-perfect 4.5-star rating on Amazon, with almost 1000 reviews that say stuff like this: "This product works wonder for dry, flaky lips. In a desperately chapped situation I used only it until my lips were back to normal and now I quite frankly have a hard time using anything else."
Editor's tip: use the brand's sugar lip scrub to exfoliate flaky, peeling lips first; then follow-up with a thick application of the treatment for maximum effectiveness.
3

The Best Drugstore Lip Balm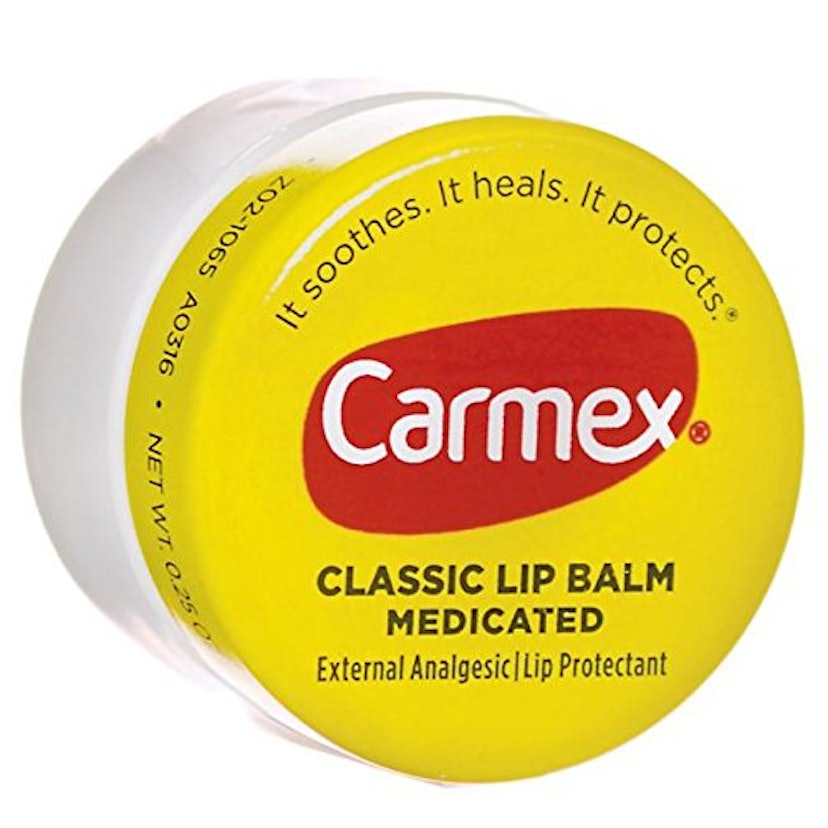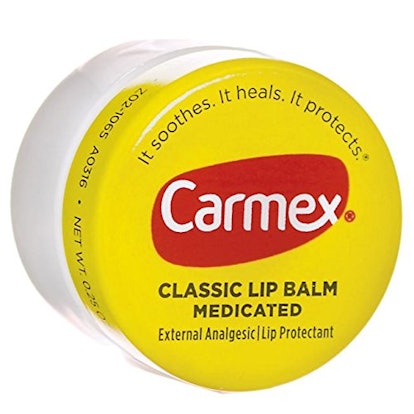 Carmex Classic Lip Balm (Pack of 4)
$8
Amazon
Hey — if it ain't broke, don't fix it, right? That's the motto that keeps Carmex's iconic balm in constant rotation for so many loyal fans around the globe. This stuff has been a go-to for chapped lips forever, and that's because it really works. The star ingredient in Carmex is cocoa butter, a powerful hydrator that keeps moisture in and environmental aggressors out. But it also contains salicylic acid, which is genius for a lip treatment because it buffs away the dead, flaking skin, allowing the treatment to penetrate deeply, thus making it that much more effective. It doesn't hurt that a four-pack costs less than $10, so one purchase will last you ages.
4

The Best Mid-Range Lip Balm (With SPF)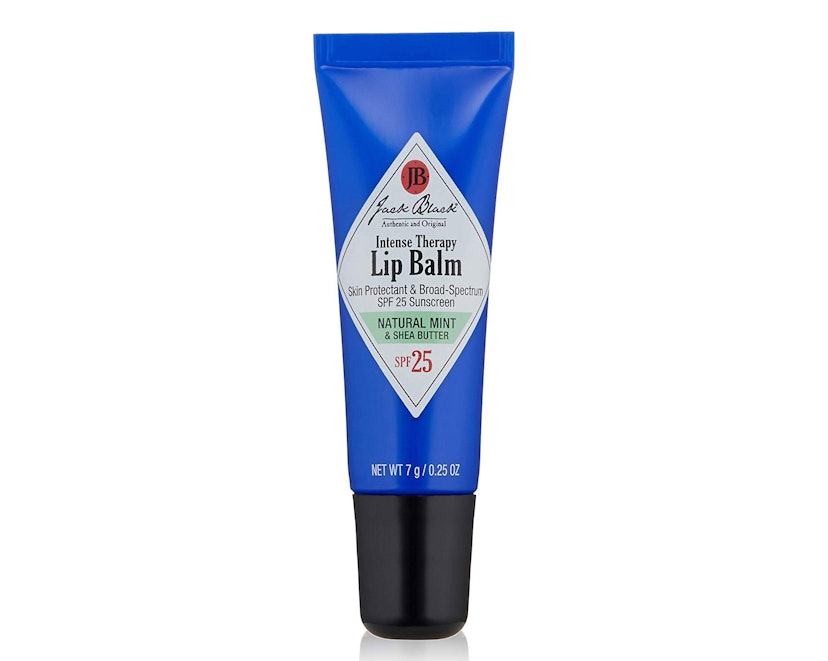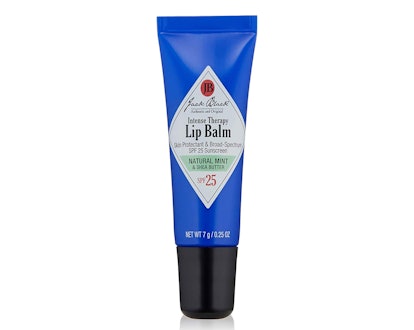 Jack Black Intense Therapy Lip Balm
$8
Amazon
SPF is an important component to repairing and preventing lip damage from the sun, which is what makes this balm with an SPF of 25 such a winner. Jack Black's treatment also contains vitamin E and green tea, two powerful antioxidants that help protect your lips against free radicals and other environmental aggressors. And unlike other lip treatments, this one isn't thick and cloying. Instead, it smooths onto your lips in a thin sheen — but it still does the work of a thicker balm. And since it comes in nine different flavors, you can pick the one that "tastes" best to you.
5

The Best Prestige Lip Balm (With SPF)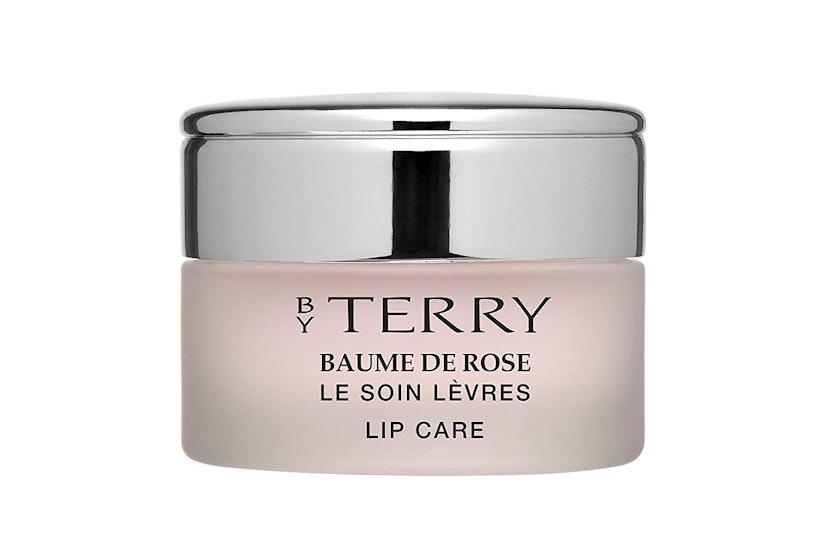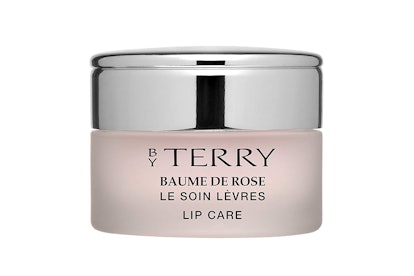 By Terry Baume De Rose
$60
Amazon
Sure, $60 might seem steep for a lip treatment. But use By Terry's Baume de Rose just one time, and you'll understand why so many beauty pros swear by this stuff (it also makes for an elegant, but highly useful gift). It's formulated with shea butter and vitamin E, which moisturize and protect against free radicals, while rose wax seals it all in, and moisturizes. Rose, it turns out, doesn't just smell good. It's also intensely hydrating. By Terry's balm also delivers a silky pink tint, so you can heal your lips and look pretty doing it. It also contains an SPF of 15 as a nice little bonus, which will help prevent sun-induced lip damage — always a plus.
Elite Daily may receive a portion of sales from products purchased from this article, which was created independently from Elite Daily's editorial and sales departments.
Source: Read Full Article