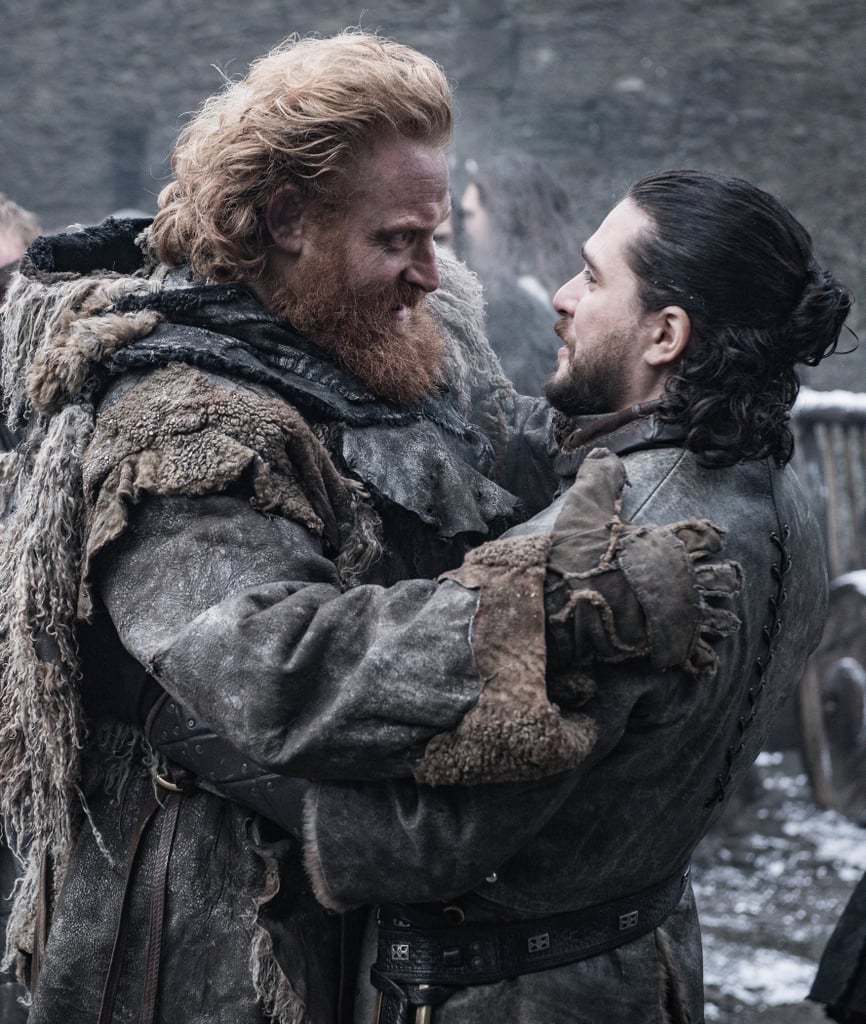 Thank the Many-Faced God For Tormund, Game of Thrones's Necessary Comedic Relief

Warning: Game of Thrones spoilers ahead.
For a show heavily rooted in bloodshed, heartbreak, and drama, Game of Thrones does a damn good job balancing things out with some humor. It takes a lot to make viewers forget about the impending doom of an undeadly war, yet thanks to Tormund Giantsbane, we were able to do just that for a few moments in season eight.
The leader of the Free Folk stole the show (and our hearts) in episode two when he tackled "little crow" Jon Snow and again when he set off to woo Brienne of Tarth — or at least, he tried to. Tormund also gave us a little insight into his backstory, and wow, what a wild ride. He's changed the way we think about giants and, uh, milk, forever. Keep reading to see some of the ridiculously funny memes and tweets about Tormund's comic relief from last night's episode. Here's hoping he survives the Battle of Winterfell, because we're going to need some laughs after that's all said and done.
Source: Read Full Article