On January 23, rapper Tekashi 6ix9ine (Daniel Hernandez) reached a secret plea deal, which was just unsealed after giving authorities enough time to arrest and charge members of the Nine Trey Gangsta Bloods gang, which Tekashi joined in 2017. According to court documents obtained by TMZ and the Daily News, Tekashi pleaded guilty to nine felonies and hiring someone to shoot rapper Chief Keef.
Reportedly, Tekashi admitted to selling a kilo of heroin back in 2017 and detailed how he ordered someone to shoot at Chief Keef, a member of a rival gang, in June 2018 in New York City. At the time, no connections could be made to Tekashi, and he trolled Chief Keef on TMZ, saying, "I'm a big fan of Chief Keef. How much you think a feature cost from Chief Keef?"
Now, Tekashi is saying, "On or about June 2, 2018, in furtherance of Nine Trey, of the Nine Trey enterprise, I paid a person to shoot at a rival member of Nine Trey to scare him. The shooting took place in Manhattan."
He also told the judge why he decided to hire someone to shoot the "Love Sosa" rapper. He admitted, "I did this to maintain or increase my own standing in Nine Trey. In furtherance of this shooting, I knew that a member of Nine Trey discharged a gun."
In addition, Tekashi admitted to being involved in a March 20 incident last year in which he and other Nine Trey members tried to kill a rival gang member. He also admitted to robbing a rival at gunpoint in April.
While speaking with the judge, he told them, "I apologize to the court, to anyone who was hurt, to my family, friends and fans for what I have done and who I have let down."
Hernandez's sentencing is expected to be on January 24, 2020, and his charges include racketeering conspiracy, narcotics trafficking, firearms charges, and violent crimes in aid of racketeering. While he awaits his sentencing, Tekashi is in custody in a secret location because of safety concerns.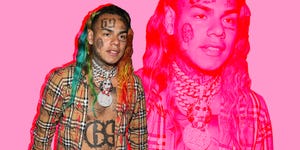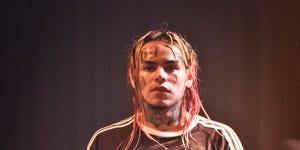 Source: Read Full Article