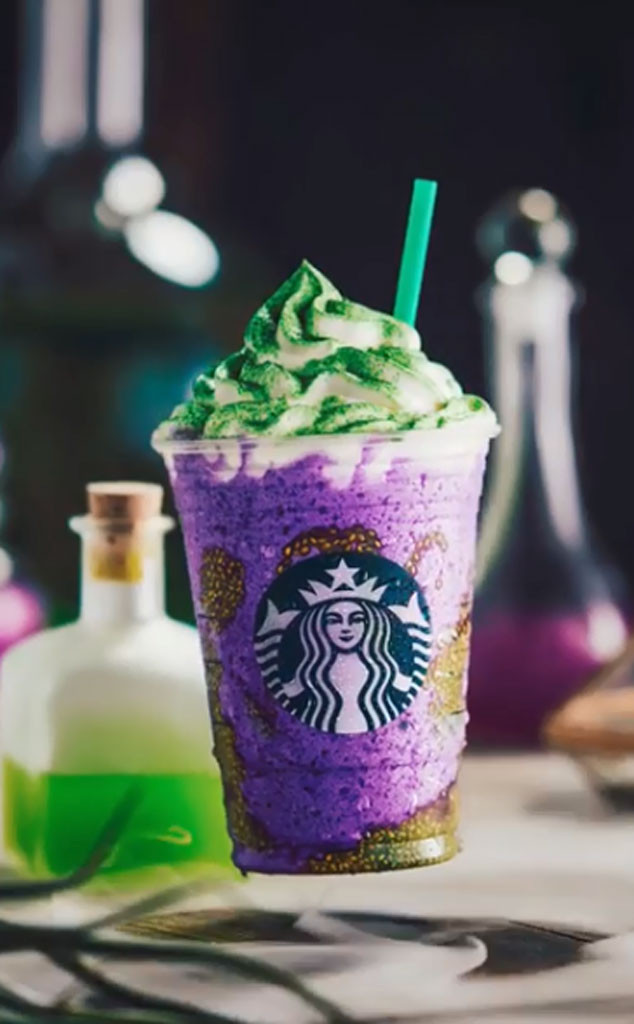 Starbucks/Instagram
With Halloween just days away, Starbucks has a spooky new drink for you to try!
Just in time for the end of the month holiday, Starbucks has released the Witch's Brew Frappuccino in the United States, Canada and Mexico. "A powerful potion. Bewitched, it's true. One single drop and the curse will go poof," a description on the Starbucks website reads. "Toad's breath, swamp fog and goblin regret, divine. A mixture so scrumptious it must be a sign. Sip this sweet potion before it disappears, the Witch's Brew Frappuccino drink is nothing to fear."
Actual ingredients for the purple and green drink include crème frappuccino syrup, whipped cream, orange flavored purple powder, ice, milk, green colored chia seeds and sugar.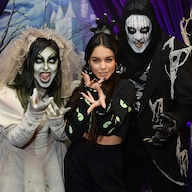 Photos
Stars Celebrate Halloween 2018
View this post on Instagram
Made with the finest bat warts, hand sourced by one mischievous witch. ✨ #WitchsBrewFrappuccino ?US, Canada & Mexico, while supplies last What else is in this mystic brew? Here's the formula, for all to view: Orange crème flavored @Frappuccino, a splash of purple, a dash of green chia seeds, a pinch of green "lizard scale" powder.
A post shared by Starbucks Coffee ☕ (@starbucks) on
"Take a sip, lift the curse," Starbucks tweeted Thursday about the drink, which is available now while supplies last.
Starbucks has become known for its holiday-themed creations. It was just last year that the company launched the Zombie Frappuccino for Halloween.
Cheers to another spooky year!
Don't miss E! News every weeknight at 7 p.m., only on E!
Source: Read Full Article