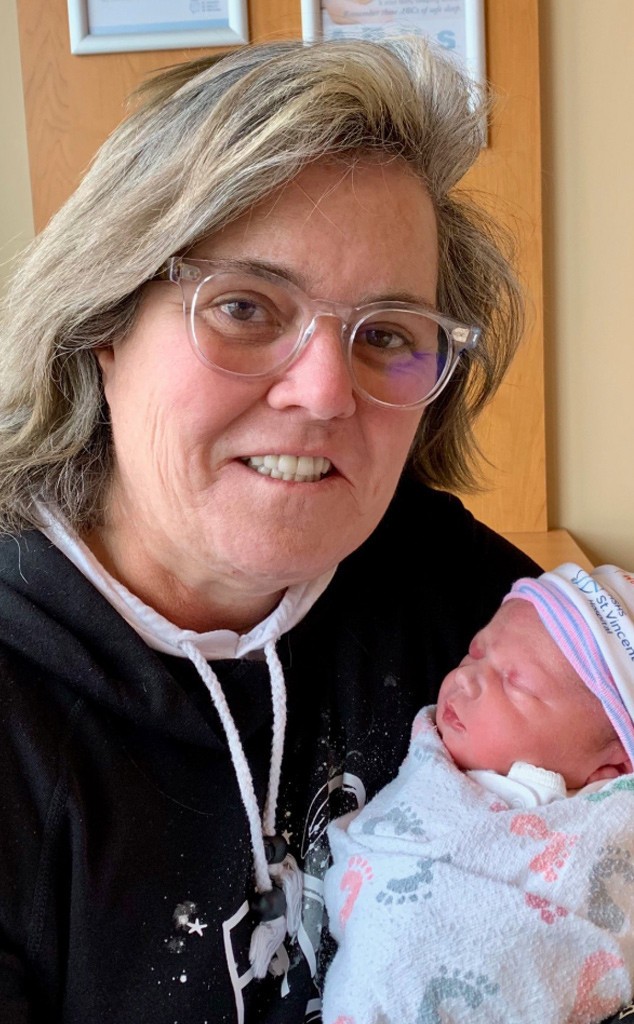 Twitter
Congratulations are in order for Rosie O'Donnell!
The former talk show host just became a grandma.
That's right! O'Donnell's daughter, Chelsea, recently welcomed a baby girl named Skylar Rose.
Like any new grandparent, the comedian couldn't wait to share photos of the little one. So, she posted a picture of Chelsea, her daughter's boyfriend Jacob Bourassa, and the bundle of joy on Twitter.
"My daughter chels-jake-and skylar rose my first grandchild !!!" the comedian wrote along with the hashtags #love #life #NANA."
It looks like O'Donnell has already met her granddaughter, too. The star also posted a picture of herself holding the newborn at the hospital.
"#Nana & Skylar #bigLove," she wrote.
In addition, she shared a closeup of the newest family member and captioned the image "joy."
Skylar Rose looked absolutely adorable in all of the snapshots and donned a white onesie with black hearts for her social media debut.
Chelsea and O'Donnell were estranged for a number of years after a series of ups and downs. However, O'Donnell's rep told E! News the two had reconnected in June.
This isn't the only recent happy new for the family. In October, O'Donnell announced she's engaged to Elizabeth Rooney.
Source: Read Full Article