The Screen Actors Guild Awards were last night, and Rami Malek won big. Like, he took home the award for best performance by a male actor for playing Freddie Mercury in the Queen biopic, Bohemian Rhapsody. As is the case with most award shows, the cast sat together at a fancy table and soaked up each other's awesomeness all night. And when it came time to accept his award, Rami shared the sweetest moment with his costar and girlfriend Lucy Boynton.
All night, Rami and Lucy were clearly enjoying themselves. Here she is looking so excited for him: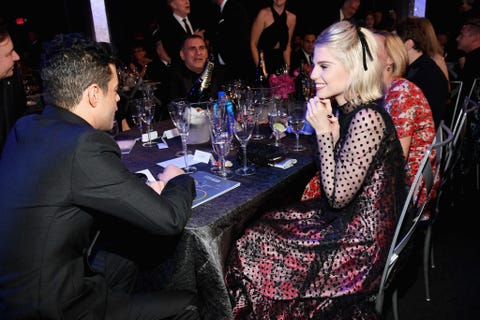 Here's the moment he gave her a little celebratory peck: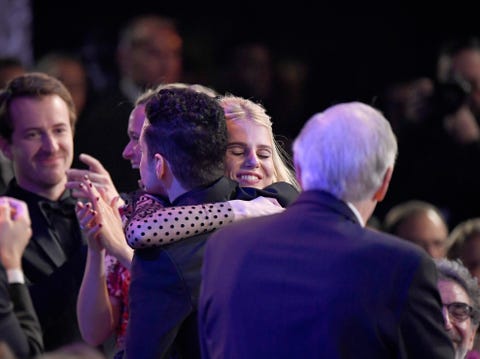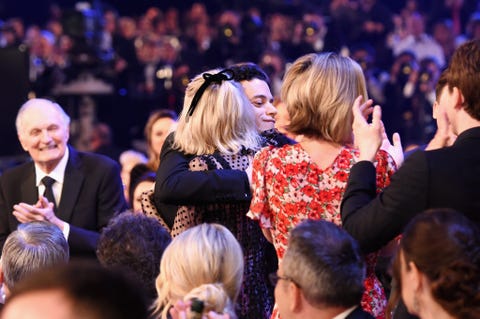 And here's a video for good measure:
rami kissing lucy when he went to receive the prize pic.twitter.com/EzcTu9Khra
Also, guys, remember Rami once said Lucy is his "ally, my confidante, my love," which is how I expect my future husband to greet me forever.
When he got on stage, Rami dedicated his award to Freddie Mercury and gave a lovely shout out to the cast, and his speech will make you so happy he won.
"It's great to be recognized in this way," he said. "It's been so many years in the process and to have it culminate in not only myself but the film being recognized is such a tremendous honor and speaks to the level of work that everyone who was a part of this film brought to it. It was a troop of people who were dedicated and committed on such a high level. I'm so proud of all of them. It's so special."
Congrats, Rami!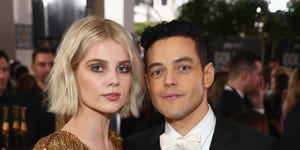 Source: Read Full Article