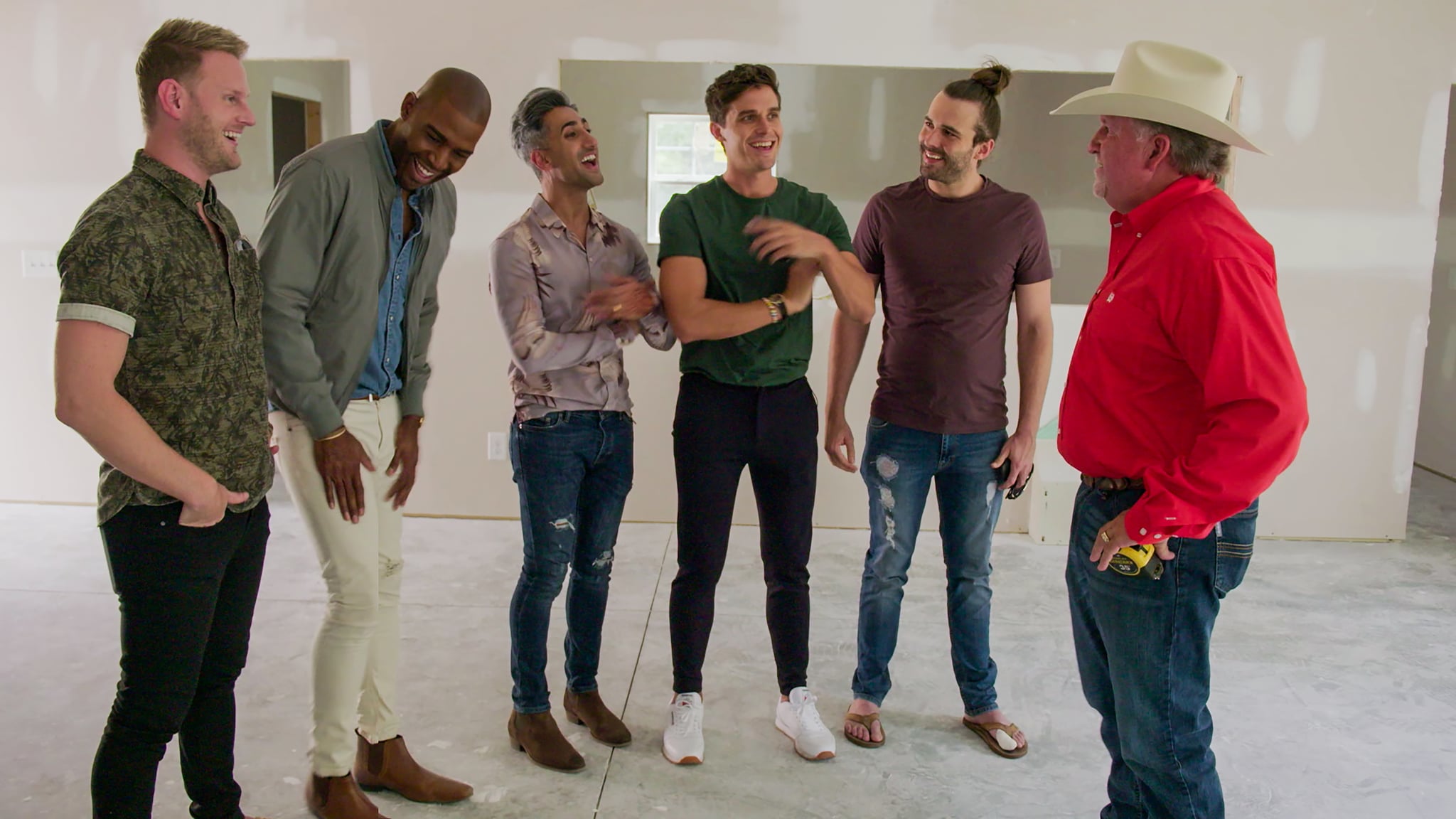 It's wild to think about how Queer Eye is barely a year old, having premiered back in February of 2018. And it's even wilder to consider a 2019 without any new episodes of the Netflix series, which is one of the most heartwarming, delightful, and meaningful reality shows on TV at the moment. Fortunately, the streaming giant has heard your prayers, honey, and will share four brand new installments of Antoni Porowski, Bobby Berk, Jonathan Van Ness, Karamo Brown, and Tan France doing their thing in an upcoming special that will see the Fab Five venturing abroad — the group will continue on their mission to beautify and empower people around the world by leaving rural America (and Australia) behind for a trip to Japan!
The four-episode special is titled Queer Eye: We're in Japan! and will introduce us to four new heroes (aka the show's participants). According to Netflix, which tweeted the good news, the Fab Five "will work with local tastemakers to make-better a new group of heroes, while they learn and experience Japanese cuisine, fashion, design, grooming, and culture firsthand."
So far there hasn't been any discussion about where in Japan the episodes will be filmed, but since seasons one and two focused on rural areas in the South, we can probably assume they won't be in a bustling city like Tokyo. Queer Eye creator and executive producer David Collins released a statement about the team's experience of giving their show an international twist:
"In just a year since we launched Season 1, Queer Eye has become a global phenomenon once again and the Fab Five are truly the ambassadors of self-care and compassion that the world needs now more than ever. Filming in Japan is a wonderful opportunity for us to work with four deserving heroes that will help showcase the incredible traditions and customs of their country."
Now all we need to do is wait for season three to arrive, since the special is slated to drop at some point after the third season premieres in 2019. Fortunately filming kicked off in Kansas City, MO, in Summer 2018, so hopefully an official date announcement about the premiere isn't long off.
Source: Read Full Article