Prince Harry and Meghan Markle met with local traders and craftsmen and attended a traditional Tongan dance ceremony during their visit to the tiny island nation of Tonga.
Interested in
Royal Family?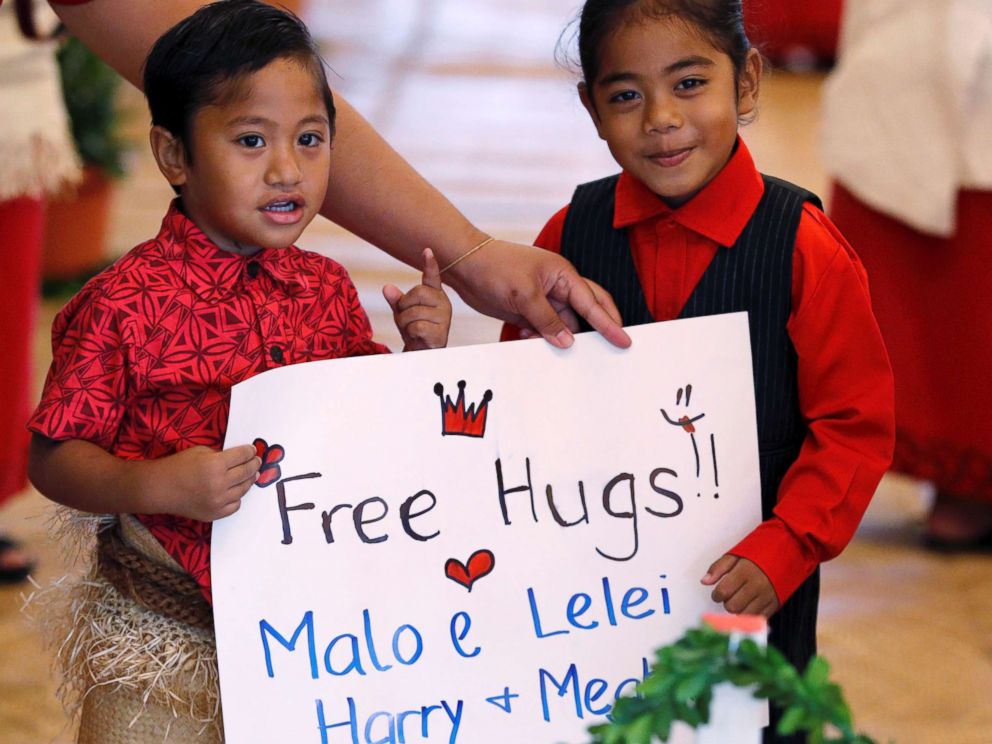 The royal couple, who are currently on day 11 of their Down Under tour, were given a warm Tongan welcome when they visited an exhibition at the Fa'onelua Center on Thursday. They were greeted by dancers bearing traditional Tongan garlands to put around their waists and necks.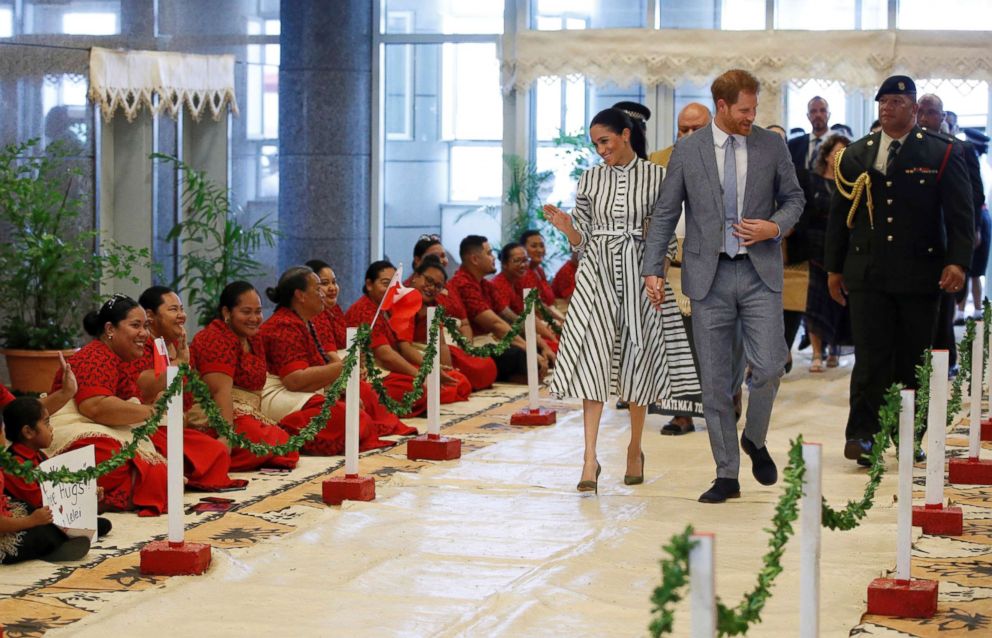 The couple was also treated to a traditional solo dance performance known as the "Taulunga," according to Kensington Palace.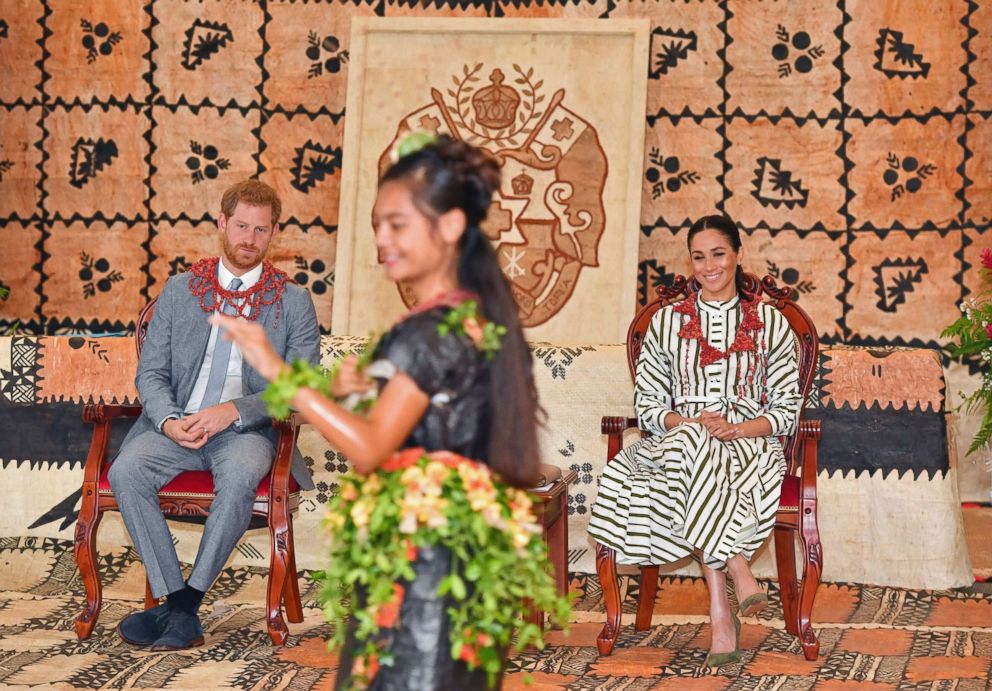 Harry and Megan met with Tongan Prime Minister S. Akilisi Pohiva, as well as members of the cabinet.
Meghan began her last day in Tonga wearing a sleek pony tail and a striped dress from Australian designer Martin Grant, before she slipped into a blue Veronica Beard dress during a midday outfit change.
The couple ended their Tonga trip with a visit to Tupou College, a secondary school founded by a British missionary in 1866.
There they dedicated two forest reserves to the Queen's Commonwealth Canopy initiative, which was started in 2015. The two forest areas are the Toloa Forest Reserve, the final forest reserve on the main island of Tongatapu, and the Eua National Park Forest Reserve on the island of Eua.
"Planting trees and conserving forests helps us in so many ways," Harry said during the ceremony. "It is a simple but effective way to restore and repair our environment."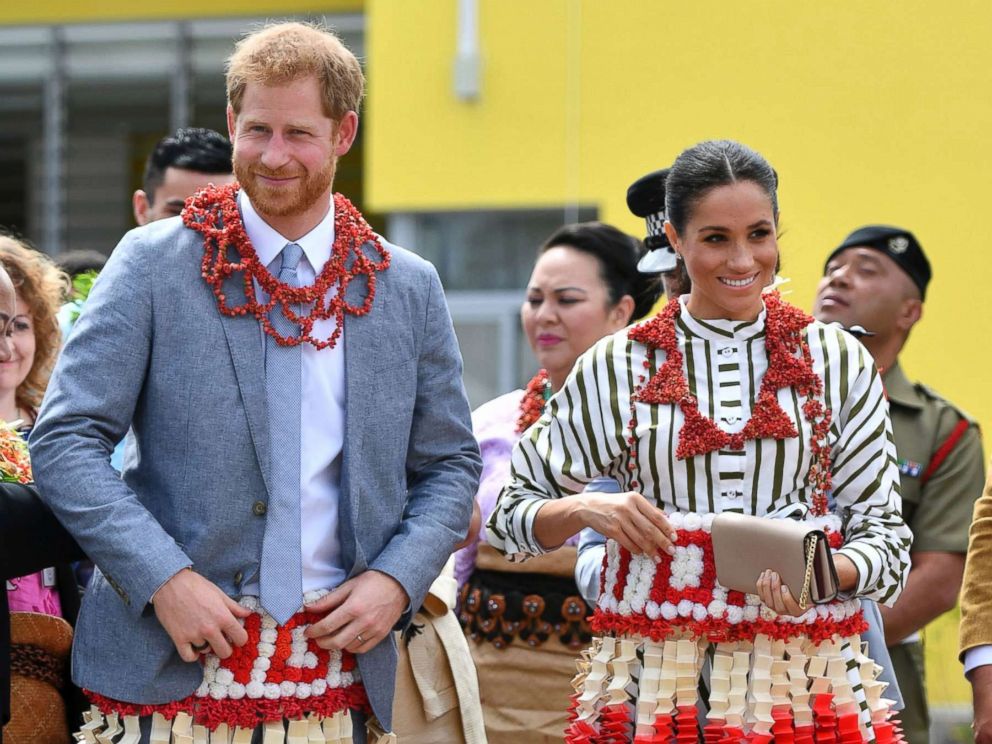 Source: Read Full Article