It's been just over a week since Cardi B hit up Instagram and announced that she and her husband Offset were over, and now he's out here publicly begging for her forgiveness. But let's rewind a moment. While Cardi did Offset a solid and told fans that they'd simply grown out of love, the internet quickly uncovered allegations that he'd been *attempting* to cheat on her with a model named Summer Bunni—who's since written a song about all this drama, because of course.
Now, Offset is desperately trying to win Cardi back, or at the very least let him spend Christmas with her and their daughter Kulture.
"I only got one birthday wish and that's to get my wife back, Cardi," Offset said in an emotional post. "We're going through a lot of things right now, a lot of things in the media. I want to apologize to you Cardi. You know, I embarrassed you. I made you look crazy."
View this post on Instagram
F O R G I V E M E @iamcardib A L L I W A N T F O R M Y B D A Y
A post shared by OFFSET (@offsetyrn) on
Offset even admitted to being unfaithful, saying "I was partaking in activity that I shouldn't have been taking in, and I apologize. You know what I'm saying? For breaking your heart, for breaking our promise, for breaking God's promise and being a selfish, messed up husband."
"I'm trying to be a better person. I want to get this off my shoulders. I want to get this off my back. I apologize to you Cardi, I love you and Kulture" he continued. "I want to spend Christmas with you. I want to be able to spend the rest of my life with you. I apologize. I am sorry for what I have done to you. I didn't f*ck that girl, but I was entertaining it, you know what I'm saying? I apologize, and I love you, and I hope you forgive me. My birthday wish is just to have you back."
Cardi has yet to respond to Offset…at least in a public Instagram video.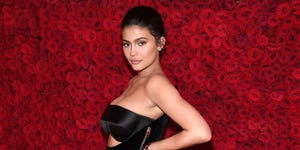 Source: Read Full Article