Eat your heart out, Vladimir Putin. North Korean dictator Kim Jong Un seems to want his own Putin moment. 
Just as the Russian leader likes to publish "action" photos of himself ― including one shirtless on a horse ― North Korea's state media has released a few "action" pics of Kim on a horse. In one, he appears to be holding on for dear life as the steed gallops: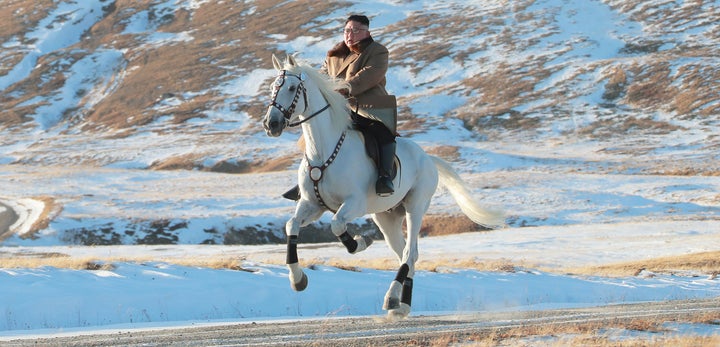 Another looks like a scene from a Christmas movie gone wrong: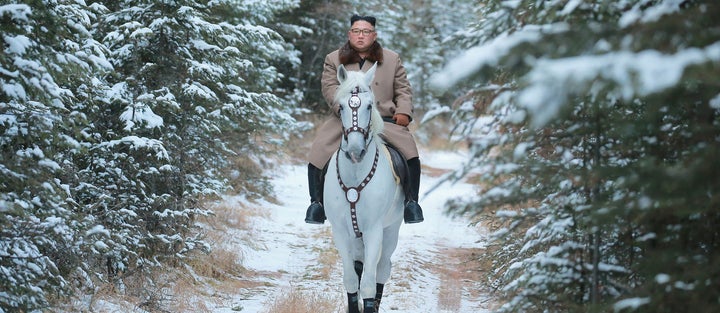 The Korean Central News Agency claimed Kim was visiting Mount Paektu. North Korea has mythologized the mountain as the birthplace of Kim's father, Kim Jong Il, who was actually born in the Soviet Union, near Siberia. 
The state media report was replete with the usual over-the-top language praising the 35-year-old authoritarian. However, analysts focused on a line claiming "there will be a great operation to strike the world with wonder," which the BBC, among others, said could be an indication of planned missile tests.
If the photos were intended to show a heroic leader in command of his nation, they had the opposite effect on social media. Twitter users compared the images to scenes from "Game of Thrones," "Shrek," "Narnia." And a few critics couldn't help but find some flaws in the images:  
BEFORE YOU GO


Source: Read Full Article