RHOBH's Dorit Kemsley would like you to buy her house. The reality TV star and her husband Paul "PK" Kemsley have been trying to find a buyer for their multi-million-dollar home since August 2017. That's when the 6-bedroom, 7-bath property first hit the market.
But despite the home's lavish interior – and the fact that Boy George has lived there – the couple haven't been able to get rid of the home. So they called in the big guns, asking James Harris and David Parnes from Million Dollar Listing Los Angeles to take over the listing.
Why the Kemsleys hired the Million Dollar Listing duo
The Kemsleys initially put a price of $12.75 million on the house, which they call "Dawnridge." Mauricio Umansky, the husband of Dorit's RHOBH co-star Kyle Richards, handled the listing. The nearly 9,000-square-foot "glamorous Italian villa" came with Housewife-approved touches like crystal chandeliers, marble countertops, an in-home theater, and a soaking tub with a view of the Los Angeles skyline.
Unfortunately, the luxury touches weren't enough to charm picky Beverly Hills buyers. They started dropping the price, but even after five separate price cuts, no one was interested. At some point, they decided to call in Harris and Parnes, who are experts in high-end real estate.
The Million Dollar Listing strategy
According to Parnes and Harris, there was a simple reason the Kemsleys home hadn't sold: It was way overpriced. Though Parnes called it "one of my favorite houses" and praised its "insane master bedroom" and "closet that feels like it's straight out of a showroom," he didn't think that justified an eight-figure price tag.
"Dawnridge is moments away from the iconic Beverly Hills Hotel, it's on an exclusive private street with the most insane views of the city, but it was way overpriced and as a result it's been sitting on the market for almost six months with nothing, no interest," Parnes told Bravo.
Harris and Parnes decided to target wealthy international buyers who would appreciate the home's proximity to the Beverly Hills Hotel, as well as its size. They also hosted an open house and convinced the Kemsleys to lower the price to $8.995 million, with the goal of a final selling price of $8.5 million.
The strategy netted an offer of $7.45 million on the house, and the Kemsleys countered at $7.7 million. But PK managed to torpedo the deal by refusing to budge on the $8.5 million price and then going behind Harris and Parnes' backs to negotiate with the buyer's broker himself.
The Kemsleys home is still on the market, though the price has dropped to $7.995 million. The current agent is Myra Nourmand with Nourmand & Associates.
PK and Dorit's financial woes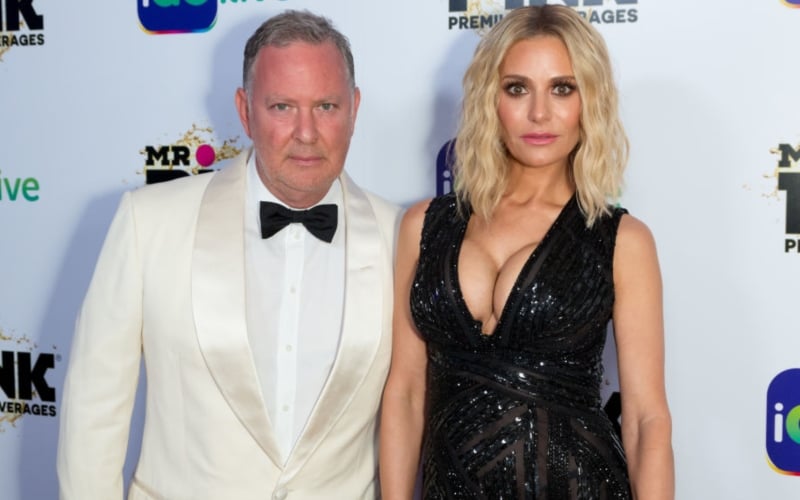 Paul and Dorit Kemsley | Getty Images/Greg Doherty
On Million Dollar Listing, the Kemsleys said they wanted to move because they've outgrown their home. But there's speculation that PK's financial troubles could also be a reason they want to relocate. A man named Nicos Kirzis says PK owes him $1.2 million in unpaid loans, People reported, and a court has ordered the manager to pay up.
Dorit's husband is also locked in a legal battle with the Bellagio Hotel and Casino in Las Vegas, which says he owes millions unpaid gambling debts. PK filed for bankruptcy in 2012 in his native U.K., but the casino said he still owed them money. Kemsley reached an agreement with the casino to make payments but allegedly stopped paying before the debt was cleared.
To make matters worse, the Kemsley's home was recently burglarized. The thief, who has since been arrested, targeted homes, many owned by celebrities, after casing them during open houses.
Check out The Cheat Sheet on Facebook!
Source: Read Full Article