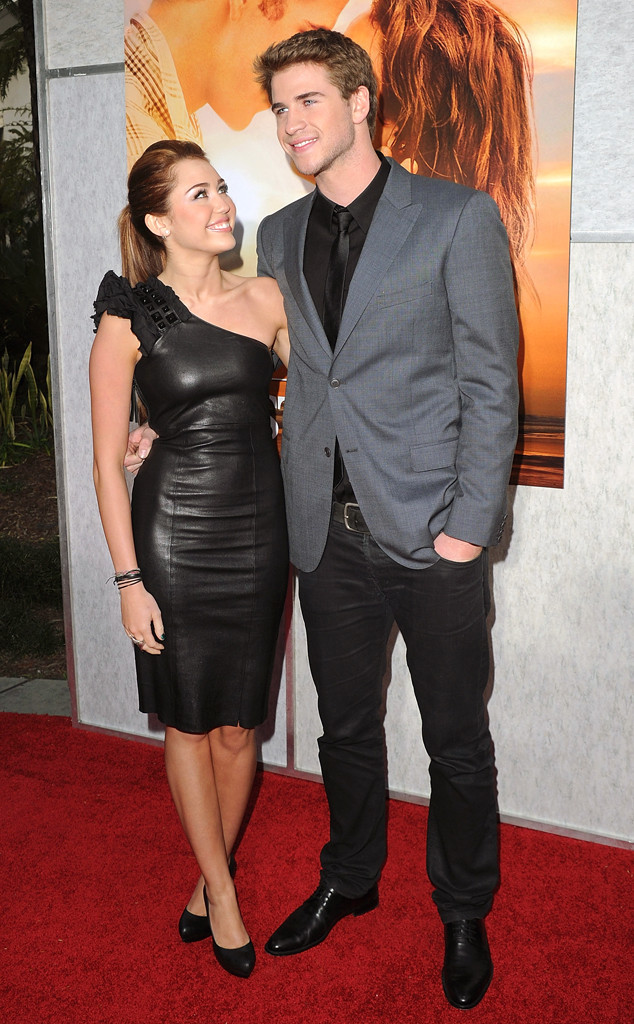 Jason Merritt/Getty Images
It's been almost 10 years since Miley Cyrus and Liam Hemsworth co-starred in The Last Song together, and now the couple is officially married!
The 26-year-old "Nothing Breaks Like a Heart" singer took to Instagram on Wednesday to seemingly confirm her marriage to her 28-year-old longtime love by sharing photos of the couple dressed in wedding attire. The photos show Cyrus donning a gorgeous Vivienne Westwood dress as she embraces her actor beau Hemsworth, wearing a suit.
"10 years later," Cyrus captioned one cute picture of the couple.
This confirmation comes just days after Cyrus and Hemsworth first sparked wedding rumors. Just before Christmas, pictures surfaced of the couple at what appeared to be a wedding ceremony.
Cyrus and Hemsworth first met when he auditioned to play her love interest in the 2010 movie The Last Song.
View this post on Instagram
Throwing it WAY back… what a 'blur.' #TBT
A post shared by Liam Hemsworth (@liamhemsworth) on
"He's just so respectful and he's just got such a good energy," Cyrus told MTV about Hemsworth getting cast in the role of Will. "And that's, I think, mainly why he did the role so well is he very much is like Will Blakelee, what a good heart he has."
"I think it was the first day we both just knew that it was gonna be a great summer," she shared with the outlet. "I think when you just vibe with someone and your energies connect I think it's pretty obvious and I think it happens, usually, right in the beginning."
When the film premiered in March 2010, the couple walked the red carpet together and posed for adorable photos, including one where Cyrus can be seen smiling big at her beau. Following confirmation of the duo's wedding, author of The Last Song, Nicholas Sparks, congratulated the couple on their marriage.
"This makes me so happy," Sparks tweeted. "Congratulations @MileyCyrus and @LiamHemsworth. #TheLastSong."
Congrats, Miley and Liam!
Don't miss E! News every weeknight at 7, only on E!
Source: Read Full Article