In this, the woke year of 2018, the people are starting to realize that some long-held Christmas traditions are kind of un-PC—for instance, you can't just say "Merry Christmas" to everyone (some of us don't celebrate that holiday!), the song "Baby It's Cold Outside" is hella predatory, and, as Miley Cyrus just pointed out, the classic Christmas song "Santa Baby" also needs an update.
Miley went on The Tonight Show Starring Jimmy Fallon and decided to use the time to point out a few of the things that are less-than-chill about the song. Like, it really sounds like the singer is going to hook up with Santa if he buys her all of the stuff she wants, which is not an image I think anyone wants of Santa. Also, the singer asks Santa for a fur and a yacht and a platinum mine when really, there are more pressing things that Santa could do for womankind.
So Miley performed her own amazing version of the classic, including lines like, "I can buy my own damn stuff," "a girl's best friend is equal pay," and "I'd love to know my ass won't get grabbed at work by some ignorant jerk."
Basically, Miley's take on the song is like Destiny's Child's "Independent Women, Pt. 1," but for Christmas time. And really, what more could you possibly ask for in an Xmas song remix?
Watch it here: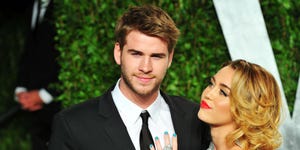 Source: Read Full Article