Lisa Rinna from The Real Housewives of Beverly Hills may have casually chatted with the cast over chocolate and wine about how Harry met Lisa, but the discussion possibly started a war between exes.
Rinna and cast member Denise Richards dished about how they have a bizarre connection. Richards' (then) boyfriend Aaron Phypers was in the process of divorcing ex-wife Nicollette Sheridan. Rinna pipes in that her husband Harry Hamlin was married to Sheridan 30 years ago for a brief time too.
Rinna then adds that Sheridan went to a Michael Bolton concert while married to Hamlin, but left the concert with Bolton. "I thank Michael Bolton to this day, are you kidding me," Rinna says. The women raise their glasses to Bolton. "I would not have these beautiful children." While the ladies giggle and the episode moves on, Sheridan did not agree.
Sheridan: 'fake news'
Apparently Sheridan wasn't thrilled with Rinna's account of what happened. She took to Twitter to refute the Michael Bolton claim. "FAKE NEWS! Harry and I ended our marriage nose to nose in Canada…Michael was a long time friend that was invited to our wedding…Happy Harry found happiness with housewife."
Of course, Rinna wasn't going to let that tweet die on the vine. "Thank you Michael Bolton," she hurled along with an emoji of a lovely bouquet of flowers. Fans begged Sheridan to join the cast of RHOBH to maximize the drama on the show.
Hamlin shoots back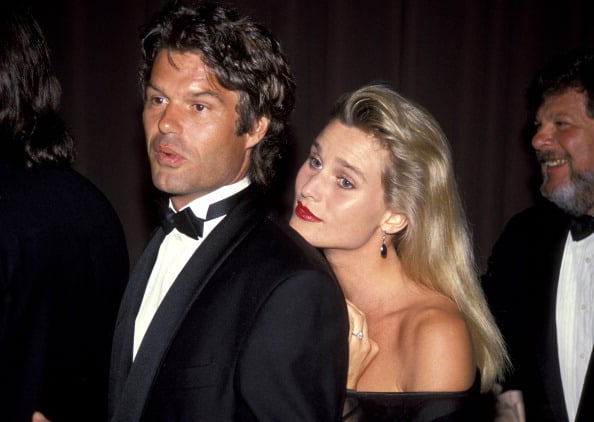 Hamlin wanted to set the record straight. He launched his own tweet in response to Sheridan's account. "Re Fake News! What's it called when your wife of one year suddenly goes to bed with a pop singer? …two weeks after your mother dies?? I did a lotta stuff with my wife 'nose to nose' but ending our marriage was not one of them!"
Then Rinna hops on. She re-tweeted Hamlin's post and wrote, "Sweetie @IamNicollette You're the gift that keeps on giving!" And while some people slammed Rinna, Richards is on her side. "I love you my friend…. one of the most honest girls I know," she tweeted.
When a fan told Richards she should probably avoid getting into the mix, Richards wrote that none of the exchanges were meant to be malicious. "Oh it's in good fun & many many years ago!! @lisarinna has a wicked sense of humor as do I. You almost have to in this business. Nothing malicious on our end at all @IamNicollette."
Sheridan wants the last word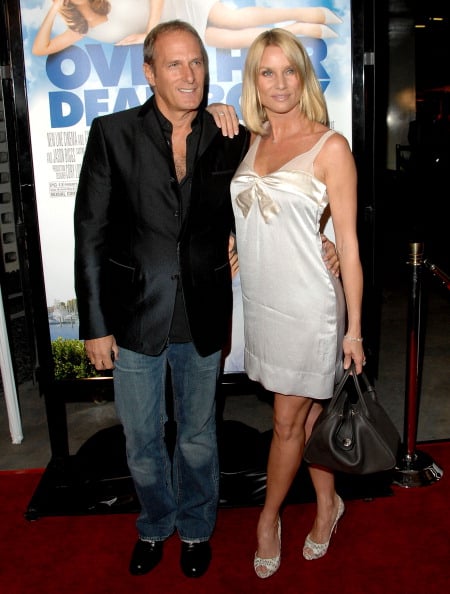 Just recently, Sheridan posted yet another tweet about the decades-old drama. "Do you really want the truth shared? I appreciate that you want to support your housewife's FAKE NEWS narrative, but the end of our marriage had nothing to do with anyone other than us. Sad you still can't own your part. @HarryRHamlin @lisarinna."
Bolton has yet to publicly comment on the Twitter war. Instead he seems busy promoting his new album and merchandise on social media.
Check out The Cheat Sheet on Facebook!
Source: Read Full Article