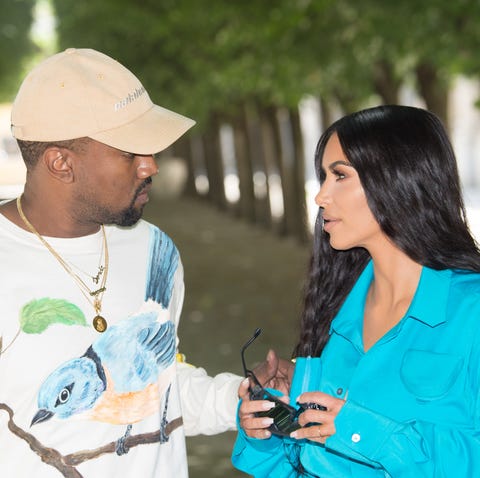 Kanye West has been busy. He met with his "brother" Donald Trump, he's been wearing Make America Great Again hats and Colin Kaepernick sweaters, he's been talking about abolishing the 13th amendment and, oh, claiming slavery was a choice. (He later clarified that he wants to amend the 13th amendment and apologized for the slavery comments.) Predictably, this has caused Kanye to lose many fans and supporters, but notably, Kim Kardashian hasn't left his side.
In a recently-aired interview with Van Jones on The Messy Truth, Kim opened up about her steadfast support of her boo. Kanye loves her, she explained, despite what people have said about her sex tape—and that has inspired her to stand by him:
Kim added that she's always been so appreciative of Kanye for that and she'll "always do the same for him."
She also explained that Kanye often takes four years to write a song so he deserves some grace when tweeting something he's thought about for all of two seconds to his millions of followers.
But even though she defends Kanye and believes he means well, Kim is not his keeper, alright? When the topic of Kanye's Saturday Night Live rant came up, Kim fired back:
Okay, fair, end of story…hopefully.
Source: Read Full Article