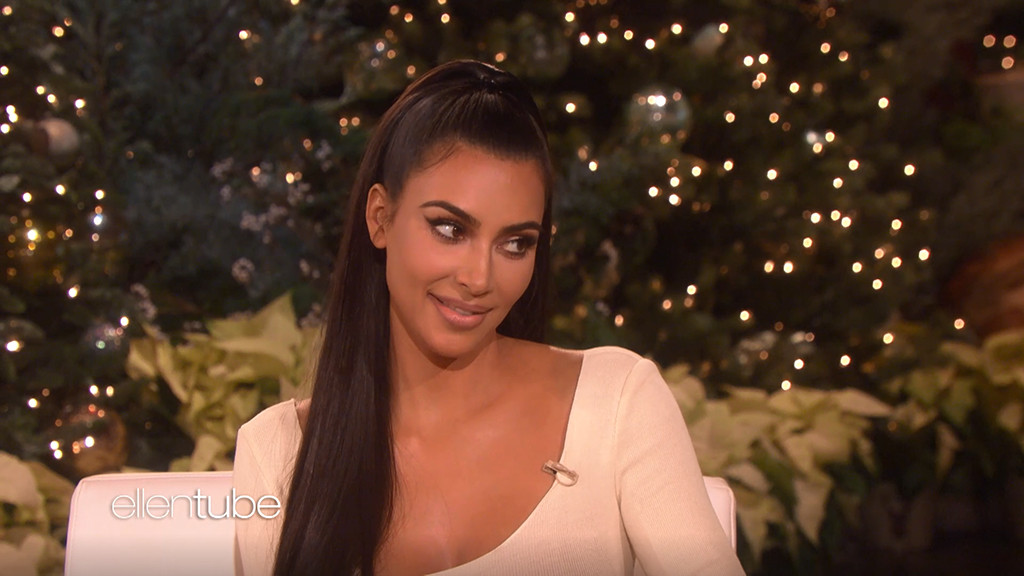 Warner Bros.
Since Keeping Up With the Kardashians doesn't take place in real time, reliving the drama months later when it unfolds on TV can be awkward…especially if you're Tristan Thompson.
The reactions of Khloe Kardashian and her family members to the NBA player's cheating scandal, which erupted days before she gave birth to their daughter True Thompson in April, were shown on recent episodes of the E! reality show.
"It is awkward, especially for, maybe Tristan, who isn't used to this and unfortunately, that was what's going on in our lives," Kim Kardashian said on The Ellen DeGeneres Show on Wednesday. "So six months later, when it replays and they've gotten through what they needed to get through and it's rehashed in front of everyone and everyone's giving their opinions all over again, and we're live-tweeting and everyone's chiming in…so that is hard for Khloe and I'm sure for Tristan. But it's our reality and we've learned to kind of use it as a therapy just to kind of get it out one last time with everyone else."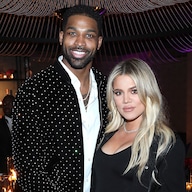 Photos
Khloe Kardashian and Tristan Thompson: Romance Rewind
Tristan and Kim temporarily unfollowed each other after she broke her silence about his cheating scandal on The Ellen DeGeneres Show in April. On a recent episode of Keeping Up With the Kardashians, she is seen talking to Kourtney Kardashian about it, and mid conversation, discovers that the Cleveland Cavaliers player has blocked her entirely.
"You actually got me blocked by Tristan," Kim told Ellen on Wednesday's episode. "We showed that."
Kim and Tristan reconciled on Khloe's 34th birthday in June.
Kim and other members of Khloe's family had talked to Tristan in person about his cheating scandal, although the confrontation, which Kim has described as "heated," was not filmed for Keeping Up With the Kardashians. He has not commented publicly over the matter, although it is revealed on Keeping Up With the Kardashians that he apologized. Kim doubted the sincerity of his apology.
Also on a recent episode of Keeping Up With the Kardashians, Khloe, while talking to Kim about Tristan's cheating scandal, called the NBA star a "complete piece of s–t."
"In life we all make mistakes. Some are bigger than others," Khloe wrote on social media a few days ago. "His mistake was obviously humiliating and heartbreaking but I do believe that I am strong enough to endure anything. I choose to find a life lesson in every situation, even the nasty ones. Tristan has grown from this but most importantly he is a beautiful father to our sweet baby True."
While Khloe and Tristan have since reconciled, in recent days, as the drama unfolded on TV, she has come under renewed criticism on social media over her decision to remain with him.
"We'll pick up the slack for Khloe," Kim said on The Ellen DeGeneres Show on Wednesday. "If we'll live-tweet, maybe if she's not in the mood, we'll tweet a little bit more than her and kind of have those conversations so she won't have to. She was really brave and wanted to and has dealt with that and is fine with that."
Watch Keeping Up With the Kardashians Sundays at 9/8c only on E!
Source: Read Full Article