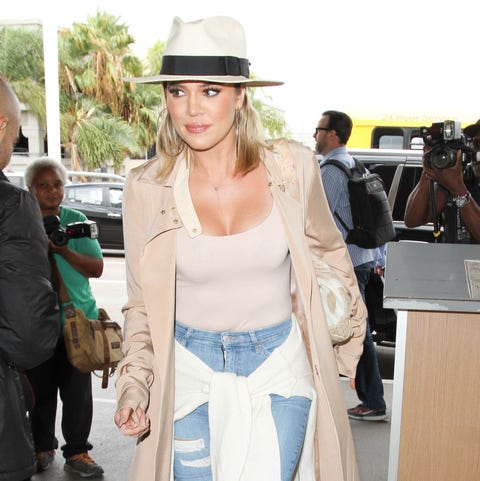 Welp, looks like Khloé Kardashian is standing by her man, aka Tristan "The Internet Can't Stop Trolling Me" Thompson. Despite tons of rumors that the pair were finally calling it quits after reports of Tristan's infidelity, the reality star was seen supporting her boyfriend at a Cavaliers game in Cleveland.
This will be a rough week for Khloé and Tristan, as Keeping Up with the Kardashians is set to air the episode where she finds out that he cheated on her while she was pregnant. E! released a dramatic first look at the ep, and Khloé even responded to a fan and confirmed that the cheating scandal has been hard to re-live.
As for Tristan and Khloé's relationship, while they're clearly still dating, they've barely spent any time together as a couple: Khloé didn't move down to Cleveland full-time (though that might change), and she just went on a family vacation to Bali solo. Plus, she made a pointed Instagram post about making memories with just True. Basically, it's complicated.
View this post on Instagram
In my life, I don't believe I have ever seen a sunset more beautiful than the ones I witnessed in Bali. Black sand beaches that sparkle and cotton candy sunsets. Thankful for the memories baby True and I are creating 💕
A post shared by Khloé (@khloekardashian) on

Source: Read Full Article