Actor and comedian Kenan Thompson struck a serious tone Tuesday to address backlash and move forward after his fellow "Saturday Night Live" cast member Pete Davidson made a joke about a war veteran that missed the mark.
"It's been an unfortunate outcome when you're a comedian and try to go for jokes and you figure out a way to get into something that's a touchy subject or something that is very sorrowful and you want to try to bring joy into something and you miss the mark," Thompson explained on "The View."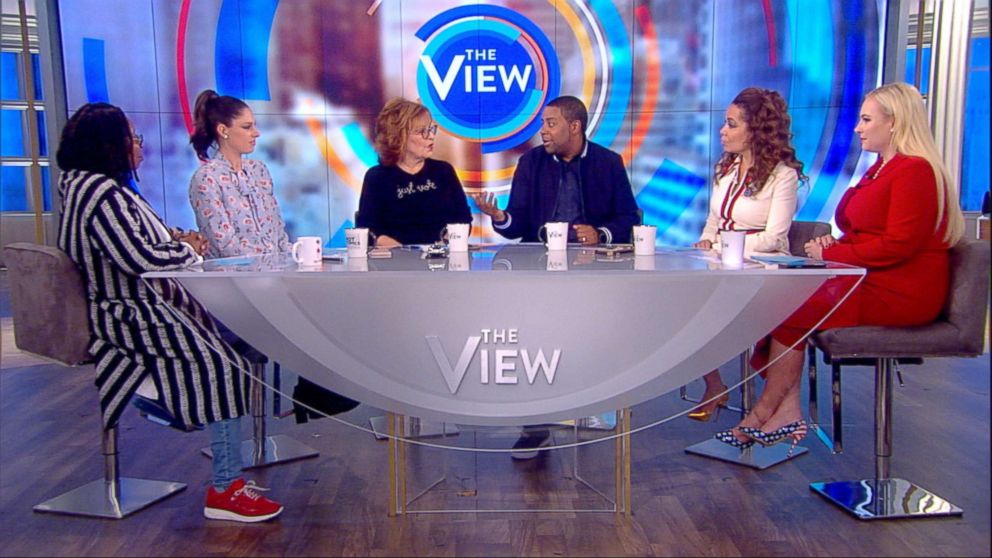 "Saturday Night Live" came under fire for Sunday's Weekend Update segment when Davidson mocked GOP candidate and retired U.S. Navy Lieutenant Commander Dan Crenshaw for wearing an eye patch. Crenshaw lost his eye when an IED exploded and blinded him during combat in Helmland province in Afghanistan.
"You may be surprised to hear he's a congressional candidate for Texas and not a hit-man in a porno movie. I'm sorry. I know he lost his eye in war or whatever," Davidson said laughing.
On Twitter, RNC Chairwoman Ronna McDaniel, along with journalists and public figures from both sides of the aisle, have called for an apology.
"Pete's a good kid. He has a big heart. He has tragedy in his life with his father passing on 9/11 being a firefighter. I don't think he goes out to offend people, but unfortunately, that's what happened in this case so they're figuring out a way to right that wrong," Thompson said. "It's not our intention to disrespect anyone."
Thompson said he's "sure" that "SNL" will address the issue adding, "I know it's being handled internally."
Davidson has not personally addressed the backlash.
Representatives for Pete Davidson did not immediately respond to ABC News' request for comment.
ABC News' Meredith McGraw contributed to this report.
Source: Read Full Article