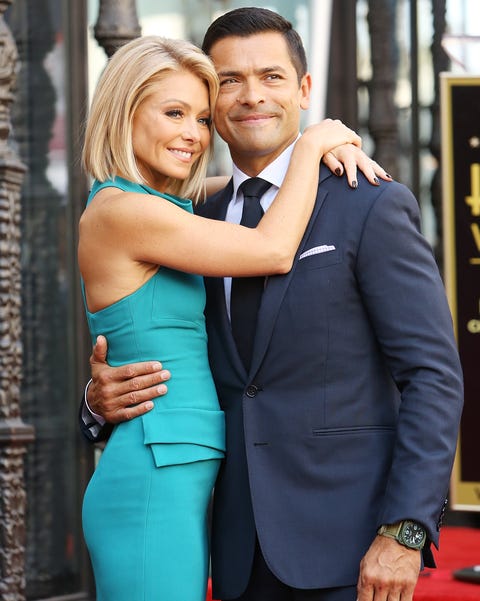 If you're still confused about the path Riverdale is currently taking, now's the perfect time to get reacquainted with the cast because there's a juicy new storyline coming into the mix and you're definitely going to want to watch.
Every fan knows that Hiram Lodge (Mark Consuelos) is a bad guy who will do anything for money and power, even if it means betraying his own family. And now, Hiram is stepping out on his TV wife, Hermione Lodge, with his IRL wife, Kelly Ripa. Drama!!
With a truly iconic Instagram photo featuring a metallic mini dress and a whip, Ms. Ripa announced she'd be starring as Hiram's mistress on the teen drama that is basically a vehicle for ridiculously hot parents. Considering the two share a pretty steamy relationship already, there should be tons of on-screen chemistry. In the post, Kelly joked, "It's a family affair……..Hiram's mistress. 23 years of auditioning for a role I was born to play."
View this post on Instagram
It's a family affair……..Hiram's mistress. 23 years of auditioning for a role i was born to play. Coming soon to the @thecwriverdale
A post shared by Kelly Ripa (@kellyripa) on
Kelly didn't specify what episode she'll make her debut, but she'll likely be involved in some bad business deal. According to Entertainment Tonight, her character, Mrs. Mulwray, is "confident and tough… she's a beautiful, icy, femme fatale who gets caught up in a conspiracy that's much bigger than she initially realized." Wow, this sounds even better than Kelly's Insta pic!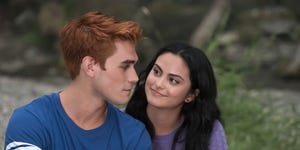 Source: Read Full Article