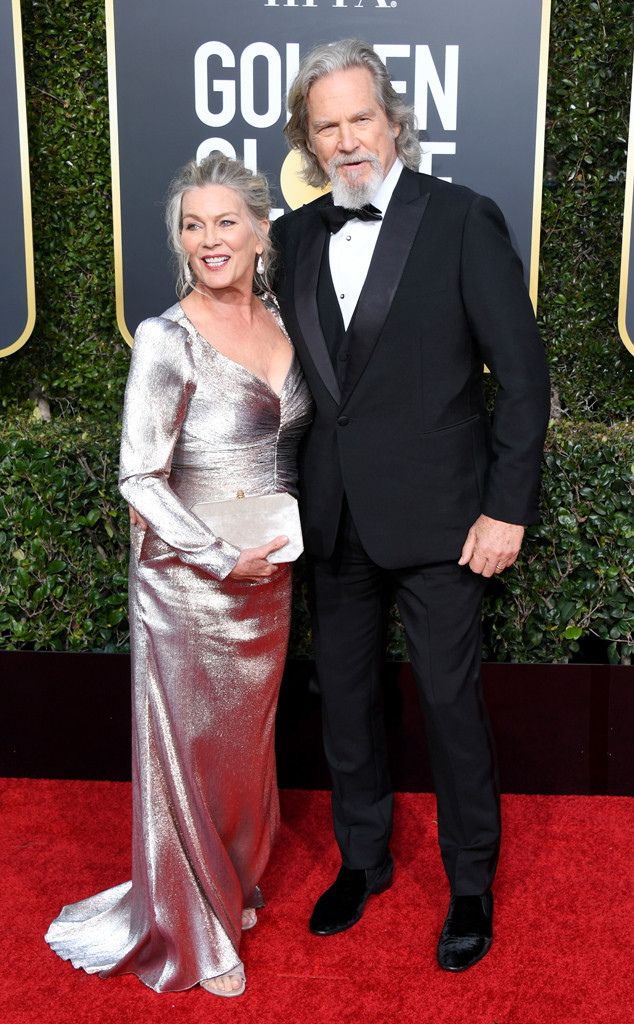 Jon Kopaloff/Getty Images
The dude just got his due.
Jeff Bridges joined an elite group when he was the recipient of the Cecil B. DeMille Award at the 2019 Golden Globes on Sunday night.
Chris Pine, Bridge's Hell or High Water co-star, presented the award to the 69-year-old star, saying they bonded over their "mutual love of caftans and Turkish sandals," as well as both "having wonderful show biz fathers who showed" them the way. He also called Bridges a "truly a kind and wonderful gentleman."
When Bridges took the stage to deliver his speech, he revealed a a special tribute to his father, actor Lloyd Bridges. "Wearing your cuffs, dads," he said. "Wearing your cuff links." He also thanks his brother, fellow actor Beau Bridges, and sister Cindy, saying how "lucky" they were to have their parents, Lloyd and Dorothy.
Bridges also thanked his wife, Susan Geston, saying, "I gotta thank my sweetheart, Sue. My god, 45 years of support and love, I wouldn't be up here without you me dear."
Bridges then went on to tell a somewhat odd story about a man who offered him a metaphor for life via ocean-going tankers, with little rudders, called trim tab," being placed on a bigger rudder being an analogy for how an individual can affect society.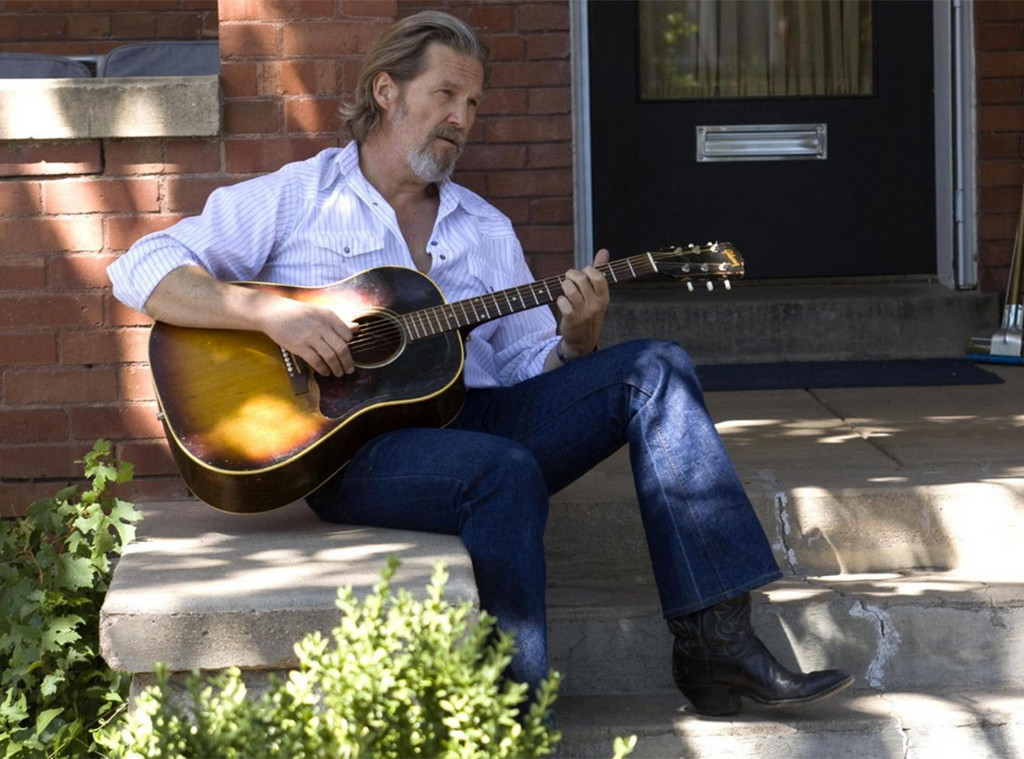 Fox Searchlight Pictures
"I like to think of myself as a trim tab and all of us are trim tabs," he said. "It may seem that we're not up to the take, but we are, man. We're alive. We can make a difference. We can turn this ship in the way we want to go, man! Towards love, to creating a healthy planet for all of us."
He ended his speech by telling the audience, "You're all trim tabs! Tag, you're it!"
Bridges has been nominated for five Golden Globes, and took home the award for Best Performance by an Actor in a Motion Picture – Drama in 2010 for Crazy Heart.
Before taking the stage to deliver a rousing speech, a compilation of some of the seven-time Oscar nominee's work over the course of his impressive career that has spanned six decades played, including his winning turn in Crazy Heart. Scenes from The Big Lebowski, True Grit and The Fabulous Baker Boys were shown, as well as Hell or High Water and The Contender.
Bridges is the latest Hollywood icon to receive the illustrious award since Cecil B. DeMille himself in 1952. Among those well-known names are Walt Disney, Judy Garland, Frank Sinatra, Elizabeth Taylor, Robin Williams, Meryl Streep, and, of course, last year's honoree, Oprah Winfrey.
The HFPA announced in mid-December that Bridges would be 2019's honoree.
"The Hollywood Foreign Press Association is delighted to bestow the 2019 Cecil B. DeMille Award on Jeff Bridges," the organization stated in a press release. "Bridges' brilliant body of work across diverse genres has captured the hearts and minds of audiences worldwide for more than six decades. We look forward to celebrating 'the Dude' and his remarkable career and philanthropic achievements at the upcoming Golden Globe Awards."
After tonight's Golden Globes on NBC, head to E! for the Busy Tonight Live: Golden Globes After Party special at 11 p.m.! And for a recap of everything 2019 Golden Globes, watch E! News Monday at 7 p.m.!
Source: Read Full Article